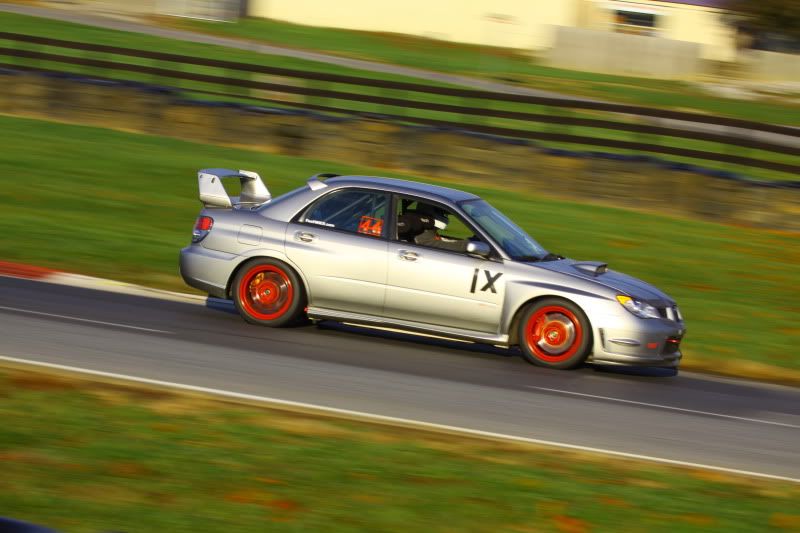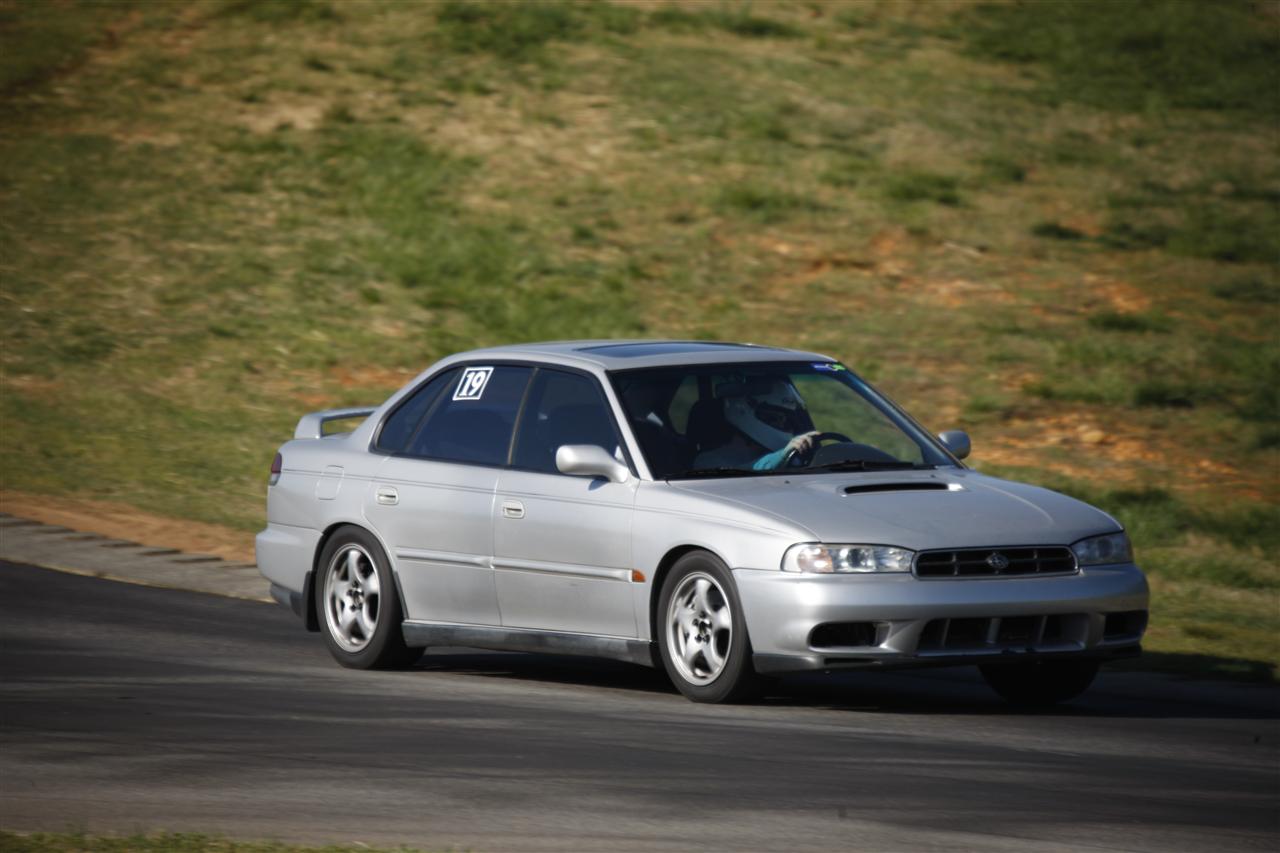 If anyone has some good pics of Mid-A Subies on track, send me the link and I'll add a few.
This is what I have so far. I am trying to only include anything within about a 6 hour drive of DC, which is a pretty centralized to MAIC.
If you know of and/or want a track day, HPDE, or motorsports event on here, just PM me or post in the thread. Thanks!
Some good links:
TrackSchedule.com
Right Foot Down » 2011 HPDE Schedule
MotorsportReg.com : Online registration management tools for driving and social events
Track Links:
VIR:
www.virclub.com
Summit Point:
Summit Point Motorsports Park
NJMP:
New Jersey Motorsports Park
Watkins Glen:
Watkins Glen International - Watkins Glen International
Pocono:
Pocono Raceway, Pocono 400, Pennsylvania 400
Nelson Ledges:
Nelson Ledges Road Course near Cleveland Ohio Sports Car and Motorcycle Road Racing
BeaveRun:
Pittsburgh International Race Complex
Monticello:
http://www.monticellomotorclub.com/
Lime Rock:
Lime Rock Park
February
February 17-19: NASA Mid-Atlantic @ VIR (Full)
NASA Mid-Atlantic - Schedule/Results
February 24-26: BMWCCA Tarheel @ VIR (Full)
Tarheel Chapter BMW Car Club of America
March
March 3-4: Chin @ VIR (Full)
Chin MotorSports 2012 Event Calendar
March 9: FATT @ Summit point (Main)
Friday at the Track
March 10-11: SCCA PDX/Track Trials @ Summit Point (Main)
Performance Driving eXperience and Time Trials
March 12-13: Trackdaze RDE @ VIR (Full)
www.trackdaze.com
March 14: FAASST @ VIR (Full)
FAASST Performance Driving School - National Accreditation - Faasst Fast Auto Racing School and High Performance Driving Instruction
March 15: Rezoom @ VIR (Full)
Rezoom Motorsports | Events + Registration
March 17-18: Audi Club Potomac-Chesapeake @ Summit Point (Main)
Driver Education
March 23-25: NASA Mid-Atlantic @ VIR (Full)
NASA Mid-Atlantic - Schedule/Results
April
April 7-8: THSCC @ VIR (North)
Tarheel Sportscar Club/Triangle Z Club HPDE/Time Trials
April 9-10: NASA-MA HPDE & Race Weekend @ Summit Point (Main)
NASA Mid-Atlantic - 2012
April 16-17: Audi Club Potomac-Chesapeake @ VIR (Full)
Driver Education
April 20-22: NASA NE @ NJMP (Lightning)
NASA NE Track Events Schedule
April 27: FATT @ Summit Point (Main)
Friday at the Track
April 27-29: Trackmasters @ Watkins Glen
https://www.trackmasters.com/Page.asp?Script=1
April 28-29: NASA Mid-Atlantic @ Summit Point (Main)
NASA Mid-Atlantic - Schedule/Results
April 30-May 1: NASA NE @ Watkins Glen
NASA NE Track Events Schedule
May
May 5-6: Trackdaze @ Summit Point (Shenandoah)
www.trackdaze.com
May 7-8: COM Sports Car Club @ Summit Point (Main)
http://www.comscc.org/events/
May 19-20: EMRA @ BeaveRun
2012 Event Schedule
May 21-22: Chin @ Watkins Glen
Chin MotorSports 2012 Event Calendar
May 25-27: SVT Cobra Mustang Club @ VIR (Full)
The SVT Cobra Mustang Club Official Website
May 25-27: NASA NE @ NJMP (Thunderbolt)
NASA NE Track Events Schedule
June
June 1: Rezoom @ VIR (Full)
Rezoom Motorsports | Events + Registration
June 1-2: Kojote @ NJMP (Thunderbolt)
Schedule
June 4-5: Trackmasters @ Watkins Glen
https://www.trackmasters.com/Page.asp?Script=1
June 9-10: Trackdaze @ VIR (Full)
www.trackdaze.com
June 16-17: NASA-MA HPDE & Race Weekend @ Summit Point (Hyperfest)
NASA Mid-Atlantic - Schedule/Results
June 16-17: THSCC @ CMP
Tarheel Sportscar Club/Triangle Z Club HPDE/Time Trials
June 18-19: Audi Club NE @ NJMP (Lightning & Thunderbolt)
Welcome to the Northeast Chapter of the Audi Club
June 22-24: NASA NE @ Pittsburgh Intl. Race Complex (formally BeaveRun)
NASA NE Track Events Schedule
June 23: SCCA PDX/Club Trials @ Summit Point (Shenandoah)
Performance Driving eXperience and Time Trials
June 23-24: Trackdaze @ NJMP (Lightning)
www.trackdaze.com
June 25-26: SCDA @ NJMP (Lightning & Thunder)
Schedule
June 25-26: Phoenix @ Watkins Glen
Status Page
June 25-26: Corvette Museum @ VIR (Full)
NCM 2012 Events
June 28-29: Trackdaze @ Road Atlanta (GP Course)
www.trackdaze.com
June 29-July 1: BMWCCA Tarheel @ VIR (North)
Tarheel Chapter BMW Car Club of America
July
July 2-3: EMRA @ Watkins Glen
2012 Event Schedule
July 2-3: Chin @ VIR (Full)
Chin MotorSports 2012 Event Calendar
July 9-10: Trackdaze RDE @ Summit Point (Main)
www.trackdaze.com
July 9-10: SCDA @ Watkins Glen
Schedule
July 13-15: NASA NE @ Pocono
NASA NE Track Events Schedule
July 16-17: Audi Club NE @ Watkins Glen
Welcome to the Northeast Chapter of the Audi Club
July 20-22: NASA-MA HPDE & Race Weekend @ VIR (Full)
NASA Mid-Atlantic - Schedule/Results
July 25-26: Kojote @ Watkins Glen
Schedule
July 25-26: Trackmasters @ Watkins Glen
https://www.trackmasters.com/Page.asp?Script=1
July 28-29: EMRA @ NJMP (Lightning)
2012 Event Schedule
July 30-31: Phoenix @ Watkins Glen
Status Page
August
August 4: SCCA PDX/Club Trials @ Summit Point (Shenandoah)
Performance Driving eXperience and Time Trials
August 10-12: NASA NE @ NJMP (Lightning)
NASA NE Track Events Schedule
August 17-18: Kojote @ NJMP (Thunderbolt)
Schedule
August 20-21: NASA-MA HPDE & Race Weekend @ Summit Point (Main)
NASA Mid-Atlantic - 2012
August 20-21: Audi Club NE @ Watkins Glen
Welcome to the Northeast Chapter of the Audi Club
August 24-26: BMW Tarheel @ VIR (Full)
Tarheel Chapter BMW Car Club of America
August 27-28: Trackdaze @ VIR (Full)
www.trackdaze.com
August 27-28: Trackmasters @ Watkins Glen
https://www.trackmasters.com/Page.asp?Script=1
September
September 3-4: Chin @ Watkins Glen
Chin MotorSports 2012 Event Calendar
September 7-9: THSCC @ VIR (Full)
Tarheel Sportscar Club/Triangle Z Club HPDE/Time Trials
September 8-9: EMRA @ NJMP (Lightning)
2012 Event Schedule
September 9-10: SCDA @ NJMP (Lightning and Thunder)
Schedule
September 10-11: COM Sports Car Club @ Watkins Glen
http://www.comscc.org/events/
September 14: Colonial Challenge Cup @ Summit point (Main)
News and Events
September 14-15: Kojote @ Watkins Glen
Schedule
September 15-16: SCCA PDX/Track Trials @ Summit Point (Main)
Performance Driving eXperience and Time Trials
September 20-21: Trackdaze @ NJMP (Thunder)
www.trackdaze.com
September 21: Rezoom @ VIR (Full)
Rezoom Motorsports | Events + Registration
September 28-30: NASA NE @ Watkins Glen
NASA NE Track Events Schedule
October
October 3-4: Trackmasters @ Watkins Glen
https://www.trackmasters.com/Page.asp?Script=1
October 6-7: Trackdaze @ Summit Point (Shenandoah)
www.trackdaze.com
October 13-14: THSCC @ CMP
Tarheel Sportscar Club/Triangle Z Club HPDE/Time Trials
October 20-21: EMRA @ Pocono (North)
2012 Event Schedule
October 26-28: PDA @ NJMP (Thunder)
NASA NE Track Events Schedule
October 28-29: Chin @ VIR (Full)
Chin MotorSports 2012 Event Calendar
November
November 3-4: NASA-MA HPDE @ Summit Point (Full)
NASA Mid-Atlantic - Schedule/Results
November 10-11: EMRA @ Summit Point (Main)
2012 Event Schedule
November 10-11: Audi Club Potomac-Chesapeake @ VIR (Full)
Driver Education
November 12-13: Trackdaze @ VIR (Full & Grand)
www.trackdaze.com
December