The System 450Q by OEM Audio Plus
We are proud to offer the OEM Audio Plus
System 450Q
sound solution for the 2008-2014 WRX/STI Hatchback vehicles. We not only guarantee the quality and reliability of every OEM Audio Plus sound system; We are confident you will not find a better sound experience for the money.
Quick Links:
Product Page on O+ Store
Installation Video
oemaudioplus.com
O+ on Instagram
O+ on Facebook
The Promise of OEM Audio Plus:
Each O+ Solution is designed from the ground up to deliver high fidelity sound reproduction without compromising the integrity of your vehicle (i.e. space, functionality, weight, performance or warranty).
What do we mean by "high fidelity sound?" We believe in sound reproduction accurate to the recording artist's intent. Experience your music to fullest without any frequencies (High, Mids or Lows) misrepresented. Each solution is tuned specifically based on the acoustics, radio output and components of your vehicle.
The moment you plug in your O+ solution you will experience our signature sound (No tinkering necessary).
Features / Specifications:
- WRX/STI specific design and tuning
- D.I.Y. / Plug and play installation
- No splicing, drilling of holes or customization of body panels for installation.
- Optimized for all vehicle factory radios and most aftermarket options
- Vehicle factory warranty remains completely intact when installed according to instructions.
SIGNATURE TUNING
- Tuned exclusively for the vehicle acoustics of the WRX GR
- Vehicle undergoes extensive acoustic measuring (using proprietary six microphone array)
- Every component (both stock and O+) is measured to determine the influence of the interior acoustics of the vehicle.
- Objective adjustments only go so far the final O+ sound is only achieved through extensive listening sessions amongst our sound engineers and O+ peers.
- Experience full dynamic sound reproduction from the front woofers (factory or O+) without the rattle commonly associated with the factory system.
AMPLIFICATION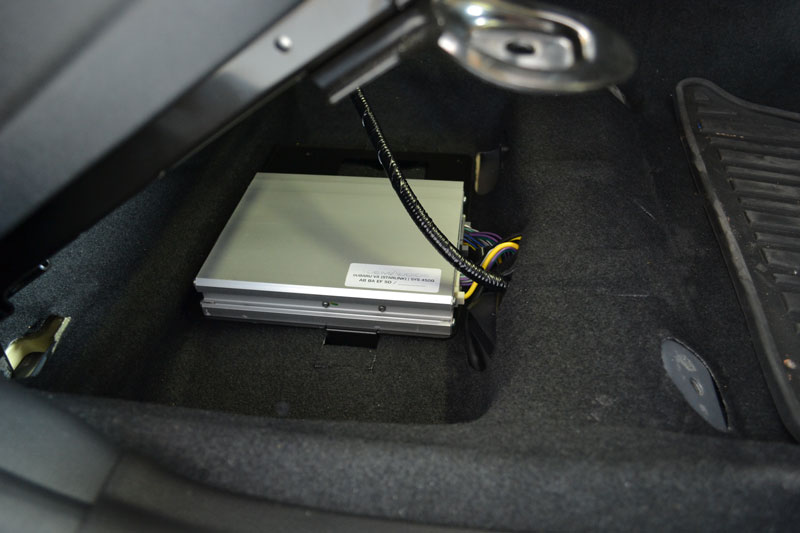 8 Channel 32-Bit DSP Power Amplifier
- 360 Watts RMS (Continuous / @ 2-ohms)
- Cirrus-Logic 32-Bit Digital Signal Processing
- Real-time system diagnosis for trouble-free operation
- Meets all OEM standards including AEC-Q100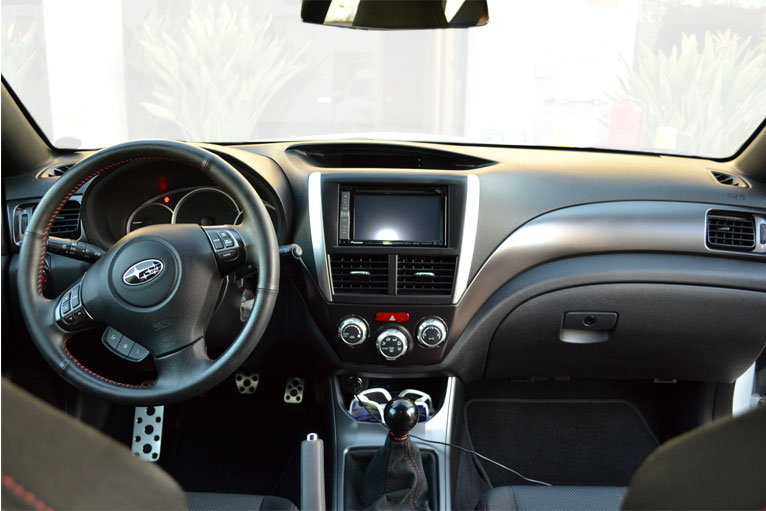 - OEM grade: reliable performance & operation for the life of your vehicle.
- Programed O+ Signature Sound (Experience unmatched audio the moment you plug it in)
- Clean, unadulterated, undistorted power.
- Mounts underneath front passenger side seat using existing mounting locations for minimal footprint and ease of installation.
QUICK-SYNC WIRING HARNESS
- Connects seamlessly to factory harness and radio
- Constructed of genuine OEM connectors (sourced from Tyco, Sumitomo and Yazaki) to ensure perfect connection and maintain 100% signal integrity every time.
- OEM Fuse Holder Assembly featuring element proof butt-connectors and built-in solder
- Weighs under 4lbs / 1.8kg
SUBWOOFER SYSTEM
- 8" Quad Voice-Coil Woofer
- Genuine Carbon Fiber Cone Woofer
- 100W RMS (200 Peak)
- Sensitivity 88.9dB (1 W,1M)
- Frequency Response: 20 -1000 Hz
- WRX/STI Hatchback-Specific 14 Liter Sealed Fiberglass Enclosure
- Tailored minimalist design: All your vehicle's space, all your music's bass
-Weighing in at 11.1lbs / 5.05kg
-Utilizes existing trunk liner fastener locations (no drilling necessary)
-Quick-Release knob for ease of installation (and/or removal)
Standard Enclosure Finish (Satin Black)
*Factory Color Match Enclosure option (+$200 / 14 Day Lead-time)
Compatibility:
• 2008-2014 Subaru WRX/STI - Hatchback
Price:
System 450Q
|
$999
(+tax to California Residents)
Where to buy:
- Direct through
O+.com
- 6 Month Financing available through PayPal Credit (
More Details
)
The below link will take you directly to each product page on the O+.com store:
System 450Q | WRX Hatchback
Installation:
Warranty:
3 year / 36,000 Miles from the date of receipt (operational failure). All components are subject to co-exchange. We stand by the quality and functionality of all O+ systems whether install at your dealership or D.I.Y.
Shipment:
System 450Q price includes standard ground freight in the continental US ONLY. Alaska, Hawaii, Puerto Rico and any International order will have additional freight charges. Shipping quote available via:
[email protected]
The Uniqueness of OEM Audio Plus
Can you build the
same
system for less? No.
Yes, there are other manufactures that offer bits and pieces of things… Which is great for the hobbyist. However what about you? Do you want to add a $$$ box to your vehicle (+ woofer + amp + DSP + wiring + speakers +tuning + Install)? We don't sell "parts"; We provide a complete turn-key sound experience.
We are sensitive to the way your car is designed. The
System 450Q
solution are OEM-Grade solutions that leave your car functioning the way it should off the lot. Not putting additional useless weight (disrupting the balance of the car).
We only design and offer products that guarantee premium quality, proven reliability, ease of installation and enjoyment ----- We built this product for YOU!
What are WRX owners Saying about O+?
cdnthought
Let us know if any questions or requests!!
System 450Q | Product Page