Here's where I am now: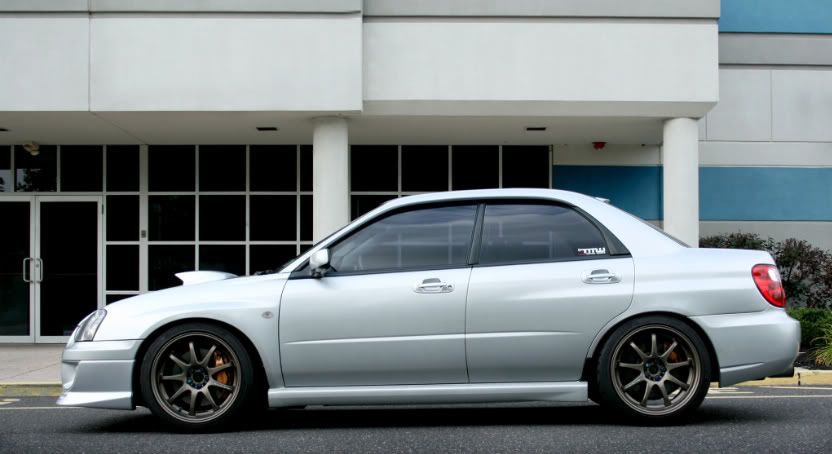 Here's how it all started:


I previously owned a '02 Subaru 2.5 RS. I was pretty happy with the car, but I was talking to a coworker of mine to source a WRXengine that his shop had for a customer. I had been planning to do an engine and tranny swap and make the car a sleeper. The car had: JDM headlights, Injen CAI, Greddy Evo2 CBE, Stoptech BBK, rear slotted rotors, and TEIN SS coilovers. My friend worked at Avenue Sound in Long Island, so I had them put in a JBL 12" sub and an Alpine amp. I later bought an Alpine head unit and ipod kit. For wheels and tires I had a set of Enkei RPF1s 17x8 for the winter and Advan RGIIs 17x8 on Falken 452s for the summer. My first set of wheels and tires were 18x8 Rota P45Fs on Falken Ziex 512s, but they were too heavy and with the way I was driving I went through brake pads too quickly. Had a tree not fallen on my car, I'd probably still have my bugeye. After they took the branches off the car, I was finally able to assess the damage. When I saw how bad the roof had been caved in, I knew I had to start my search for a new car.


When searching for a new car I figured I'd stick with either a '02 or '03 bugeye, so I could keep my headlights. I also wanted to go with a wagon to avoid being bothered by cops in the area. I found one, but it had just been sold. The salesman told me of another Subaru on the lot so I checked it out. I asked for the keys and started her up. The car only had 19,012 miles when I got there. I checked to see if it looked like the car was modded, and it looked fine. It had a 8" sub in the back, 2 amps, speakers, and a pioneer head unit. The only problems I saw were it came with these bumper guards that were hiding some scratches on the rear bumper and I could also see a groove in the left front rotor. I figured it was something I could get painted and changed. After working out a deal with my parents to help pay for the car, I put the deposit down on July 6th and picked it up July 11th.


Updated 8.30.10

I got retuned without meth after having a few problems with the meth kit. I dealt with a lot of problems with the line staying connected and knowing whether or not it was spraying meth, so I decided to get a retune after seeing that EFI Logics was having a tuning sale for the end of the summer. The car is now at 328 whp and 356 wtq on EFI's Mustang Dyno and still feels great.


Here's the new dyno sheet: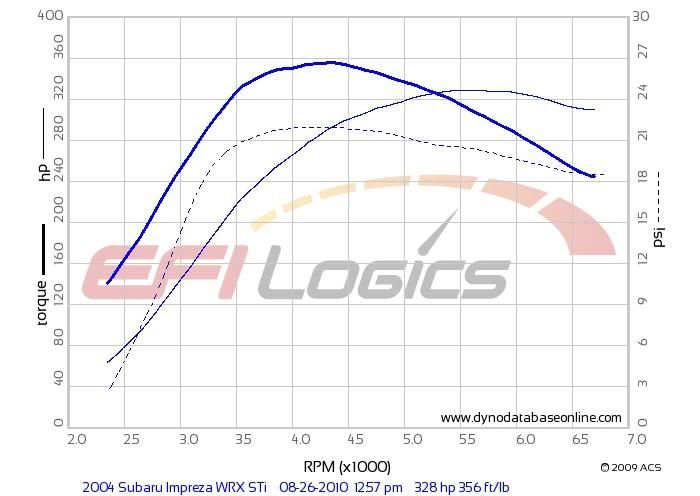 Modifications


Engine:

Accessport Stage 2 - Protuned by Chris (EFI Logics)

APS 65mm Cold Air Intake

APS Turbo Inlet

APS 725 Front Mount Intercooler

APS 3" Turboback Exhaust

Perrin Equal Length Headers

Thermo-Tec Heat Wrapped Headers
Thermo-Tec Header Manifold Blanket
Greddy Uppipe

Sun Auto Hyper Force System

Sun Auto Hyper Voltage System

Forced Performance HTA68

Grimspeed 3-port Boost Controller

Grimspeed Phenolic Spacers 8mm

Walbro Fuel Pump

Deatschwerks 740cc Injectors
B-Line Motorsports Oil Cooler

Cusco Catch Can

Beatrush Forged Pitch Mount

Beatrush Cooling Plate

Beatrush Pulley Cover


Suspension and Brakes:

ISC Coilovers wtih Front/Rear Camber Plates

Cusco Front/Rear Sway Bars

Kartboy Front/Rear Endlinks

Ingalls Front/Rear Camber Bolts
Whiteline Anti-lift Kit (Comfort)

Whiteline Roll Center Kit

Whiteline Steering Rack Bushings

Whiteline Com C Front Upper Strut Mounts

Car Lab X-brace
JDM STi Titanium Front Strut Tower Bar
DBA Front/Rear Slotted Rotors

Goodridge Stainless Steel Brake Lines

Motul Brake Fluid

Hawk HPS Front/Rear Brake Pads


Drivetrain:

ACT HD Clutch Kit
Kartboy Short Shifter
Kartboy Short Shifter Bushings
Redline Transmission Fluid


Wheels:

Enkei RPF1s 17x8

General Altimax Artic 225/45/17

Work XD-9s 18x9

Federal SS-595 255/35/18
ARP Extended Wheel Studs
5Zigen ProRacer Lug Nuts


Exterior:

JDM Rain Visors
JDM "I" Badge
JDM "IMPREZA" Trunk Badging
JDM WRX Pink 2 Piece Badge Set

JDM Foglights
JDM Clear Oval Side Markers
JDM Front Lip
Wingless Trunk
Painted WRX Sideskirts
WRX Hood Scoop
Carbon Couture Window Spoiler
Cleared Headlights by Lightwerks

20% tint

Autospeed License Plate Delete

Weapon R Hybrid Tank

Gimmick Motorsports Hood Dampers

Nukabe Rear Tow Hook
Kartboy Red Exhaust Hangers


Interior:

JDM Red Hazard Switch

JDM Spec-C Steering Wheel

JDM V8 Front Seats

STi Titanium Shift Knob

Pioneer Avic D-3

Pioneer Ipod Kit

Pioneer Front and Rear Speakers

Pioneer Amplifier

Zero/Sports Formula Push Button Start

Zero/Sports Shift Boot

Defi Gauges (Boost, Oil Temp, EGT
)

Defi-Link Control Unit II

ATI Gauge Pod

AEM Wideband UEGO Gauge

Subie Gal 52mm Impreza Gauge Pod

Autospeed Dead Pedal

Kartboy Short Shifter and Bushings

05-07 STi Center Console
Coolingmist Status Monitor
Painted Center Console and Vent Rings

Black Carpet

Black Rear Seats

Black Door Cards


Uninstalled Parts:

KS Tech Hood Vent

Coolingmist Methanol Kit
Sparco Speed Seats

Sparco Seat Rails

Sparco Harness Bar

Zero/Sports Intake Pipe
*

Zero/Sports Radiator Shroud
*

SEIBON Carbon Fiber Trunk*
Mine's Carbon Fiber Spoiler*
Angel Eyes (disconnected)

* - sold


Here are some pics of my '02 2.5 RS:


After getting the coilovers installed


after getting the front/rear bumpers painted and both front fender painted



after the accident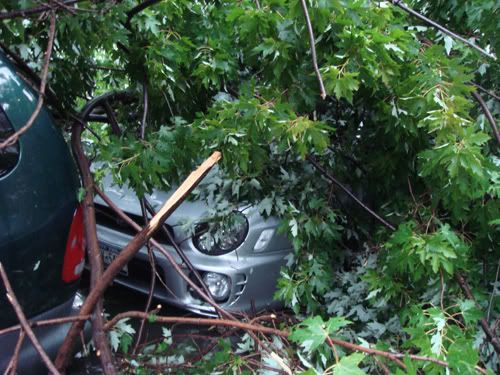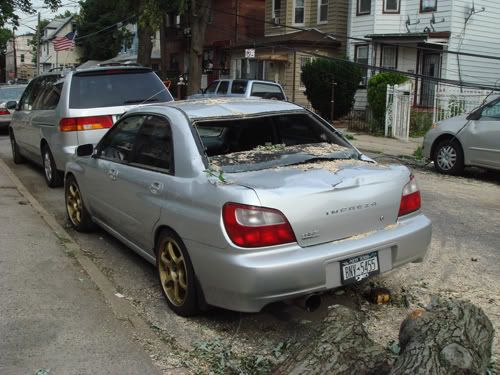 Here are some pics of my '04 STi:


after a free oil change and car wash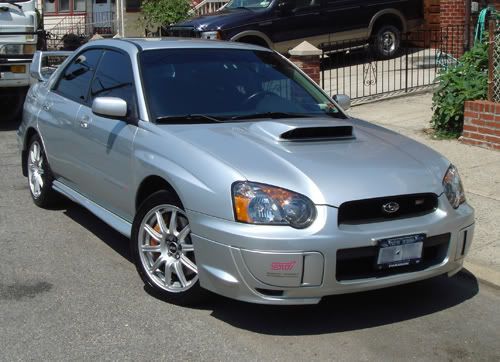 lowered with angel eyes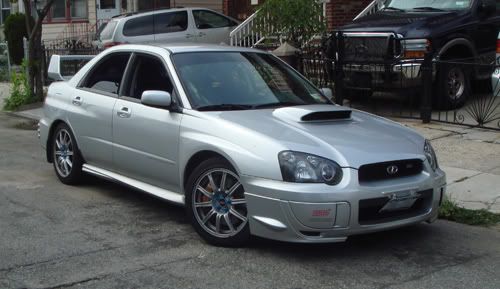 @ my godparents house after we decided to clean all of our cars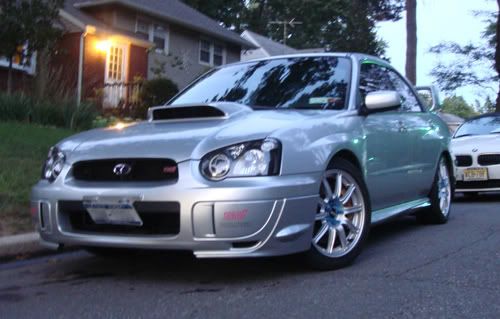 More pics to come…