Discussion Starter
·
#1
·
I am in not responsible for any damages or injuries that may occur. These are only guidelines. Please read and re-read all the instructions thoroughly before removing/ installing your torsion bars. Be careful not to pinch your fingers while removing/ installing. Always, always, always have someone holding the trunk while removing/ installing the bars. The trunk can cause serious injury because once the bars are removed there is no tension holding the trunk. I did not use any tools while removing the bars. Removing/ installing should take approx. 10 minutes total depending on your skill level.
*Removal, the left bar comes out first and then the right. They overlap so it can only be removed one way.
*Installing, the right bar goes on first, then the left bar. They overlap so it can only be installed one way.
1. Make sure you have a friend/ family member in this procedure, reason being you need someone to hold the trunk for you. If you do not have anyone available, you can remove the trunk from your vehicle so it doesn't hit you while pulling the bars out.
2. Take a look at your torsion bars.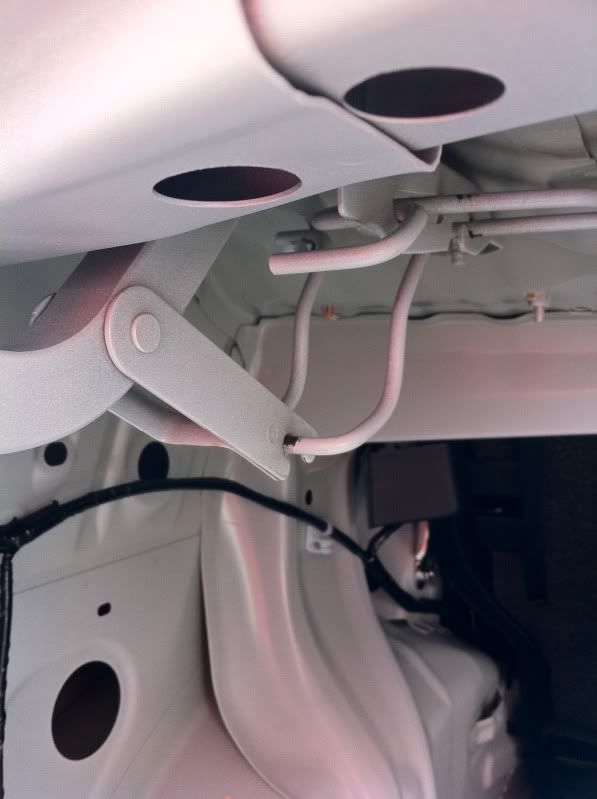 3. With your right hand you want to push the torsion bars forward while with your left hand move the arm attached to the trunk hinges towards you. It should look like this....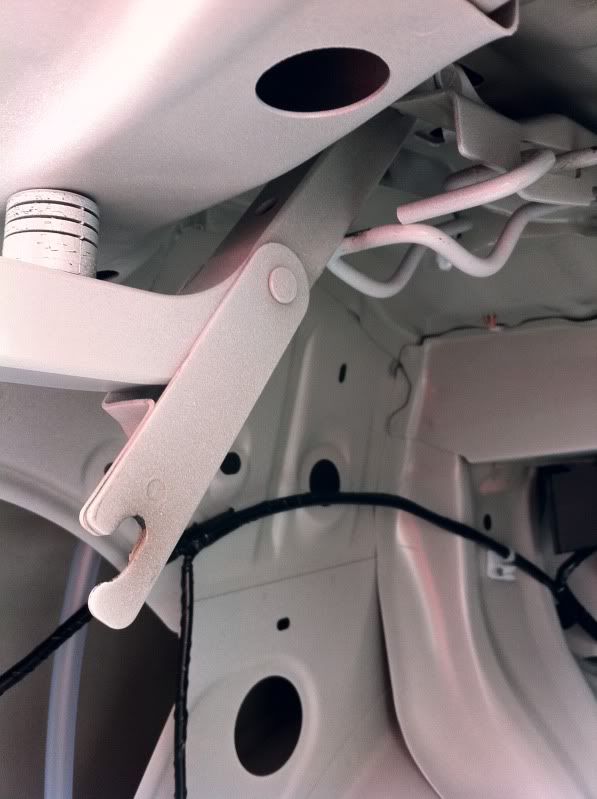 4. In this next step, you will lift the trunk bar up over the notch, and the bar will literally fall out.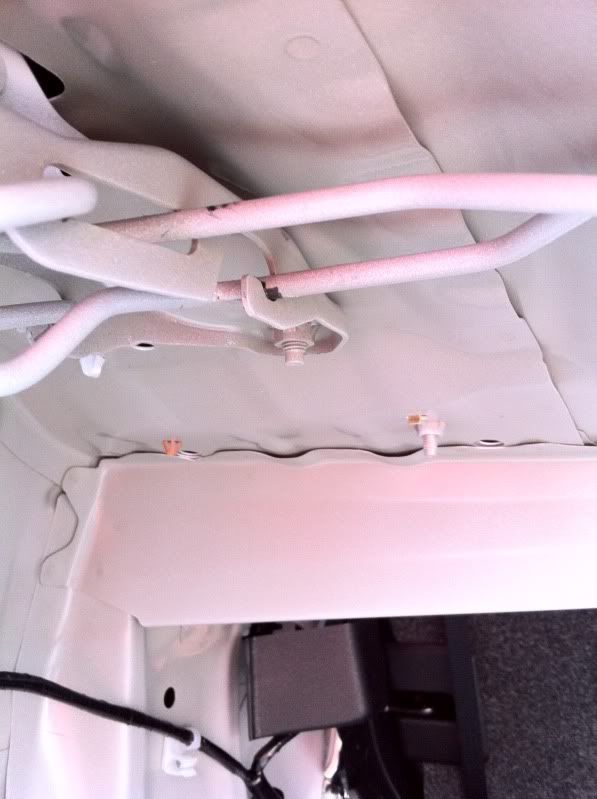 5. One of two trunk bars are out.
6. Follow the same procedures above. Sorry I didn't have any help so It was not possible for me to remove both bars.