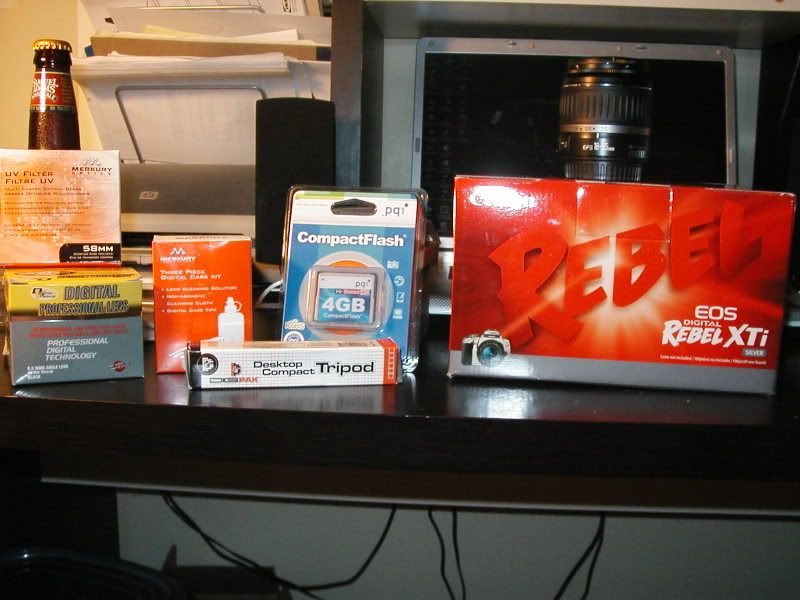 GOtta love it. It's even better since I just got done with my last final for the semester. Time to learn some photography!!
Got the kit with everything in the pic, + deluxe tripod, 2 cases, etc. All for less than $900 shipped.
EDIT- I think I'll use this thread as sort of a photo album.