·
'do right & fear no one"
"hsicks" animation courtesy of ben_der
This journal started in april of '05 when the car was one of the first cobb ap stg 2's in the u.s.​
over the next 7 years, it morphed into its current form under extraordinary challenges, including but not limited to: catastrophic engine failures (resulting in intense internet notoriety and scandal), sabatoge and a near-catastrophic spinal injury at 12000' on a world record skydiving attempt. after everything this car and i have been through, we proudly stand here before you; a $150,000.00 economy car driven by a man into his 6th decade of life.​
At the end of time, when the earth begins spiraling toward the sun to meet its end
and you and your miserable progeny are long dead, buried and turned to dust, all that will be left standing will be the cockroaches, me and this sti. ​
read what happened to me during my 4 year absence on page 237. ​
it's great to be back!​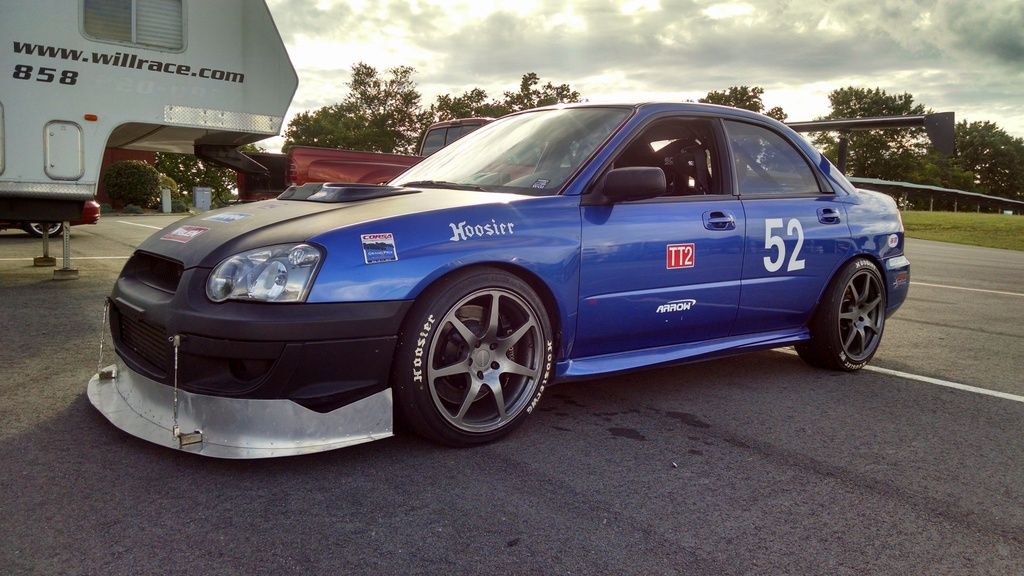 Dyno Chart: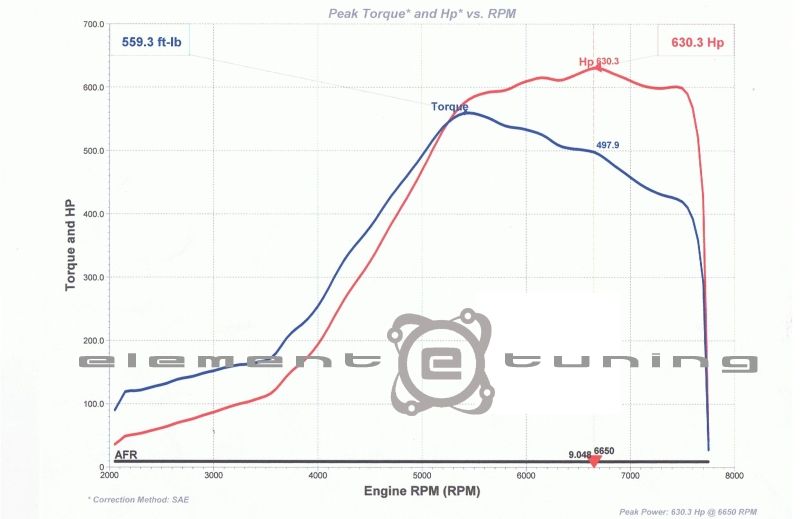 The Old Numbers W/ GT65:
Dyno
: Land and sea
Tuner
: Phil Grabow Element Tuning
Wheel HP
: 630 whp
Wheel TQ
: 559 w tq
Target Boost
: 28 Psi, TurboSmart EBoost
Target AFR
: 11.8
Fuel
: Unfortunately, very stale VP Q16 and a cold nitrous bottle cost us 5% or about 30whp
Ambient Temp
: 50
Elevation
: 0
(We will have hp and tq figures with the gt75/header/intake manifold/2200cc injs installed shortly)
Engine / Intake: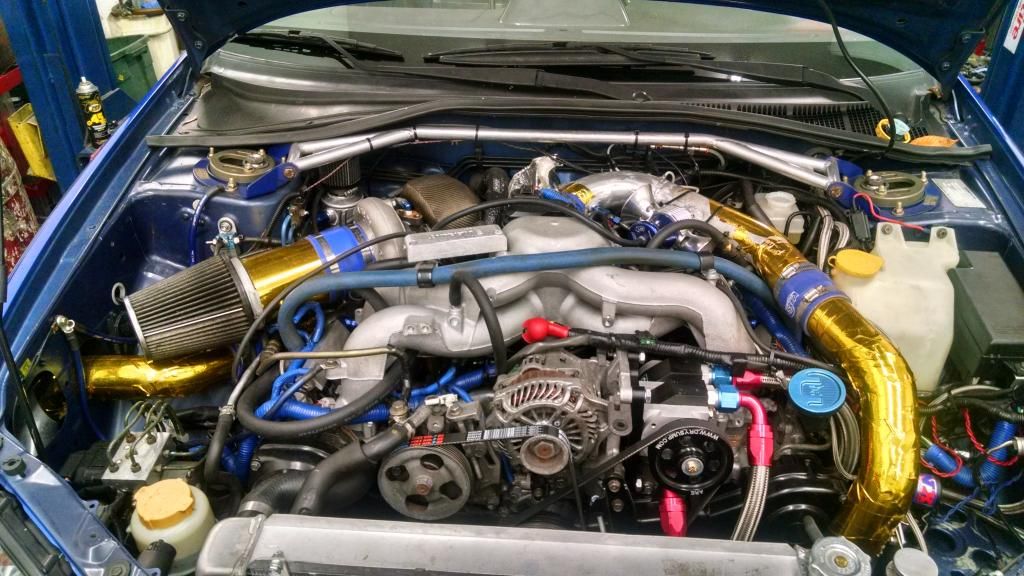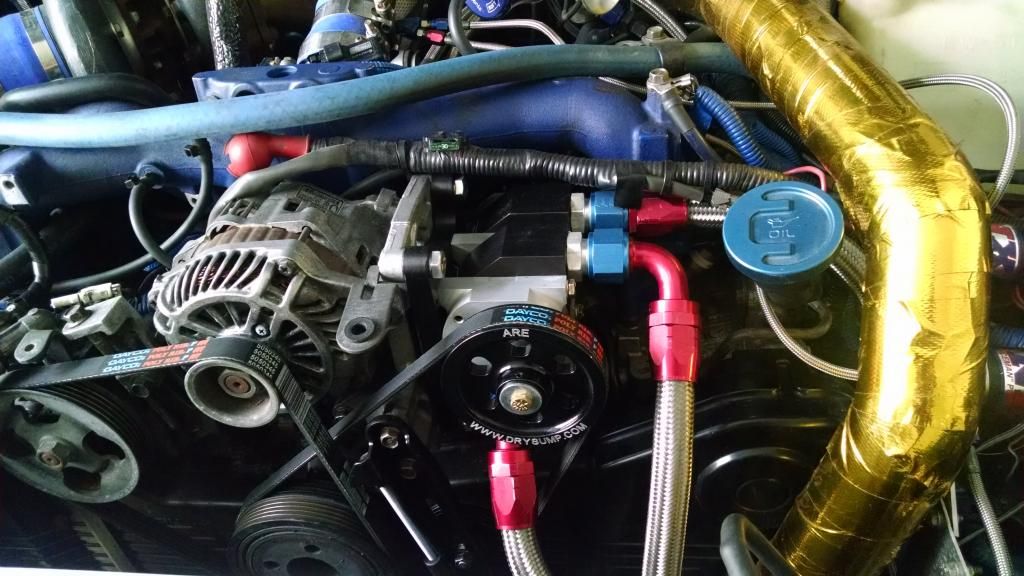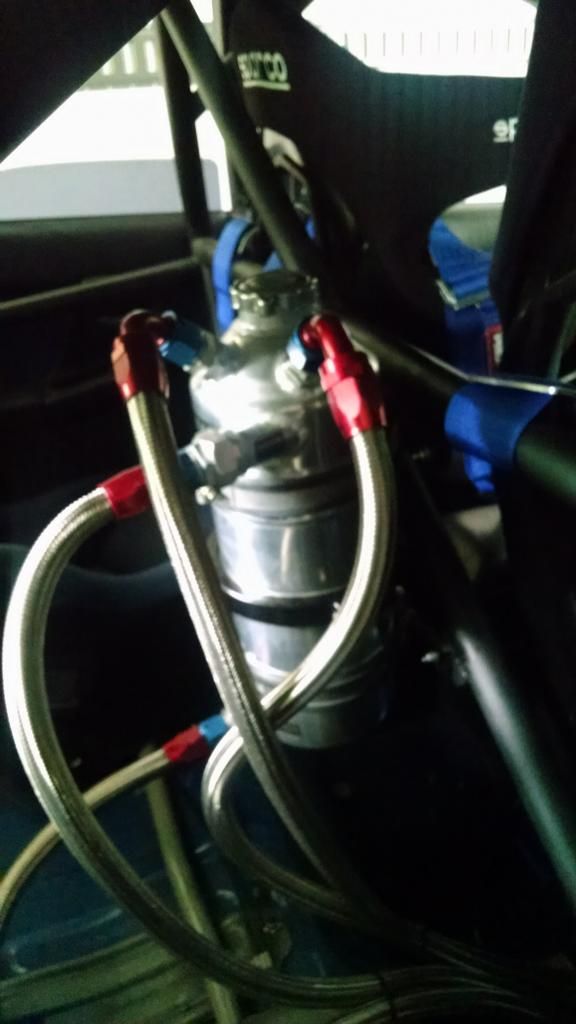 element tuning pro comp 2.5l long block
element tuning dry sump system
heads ported and polished
long block assembly by element tuning
custom fabricated 2.5l rs na intake manifold
kelford custom ground stg 3 avcs cams: lift: .413
duration: 232
lobe separation: 113 degrees
1mm over valves
crower springs and titanium retainers
sti kevlar timing belt
arp head fasteners
heads, intake & exhaust manifolds port matched
crucial racing cu-seal copper gaskets
element 4" intake
element spec radiator and samco hoses
staticx grounding kit
element tuning competition catch can
redline race 50w

Turbocharger & Induction: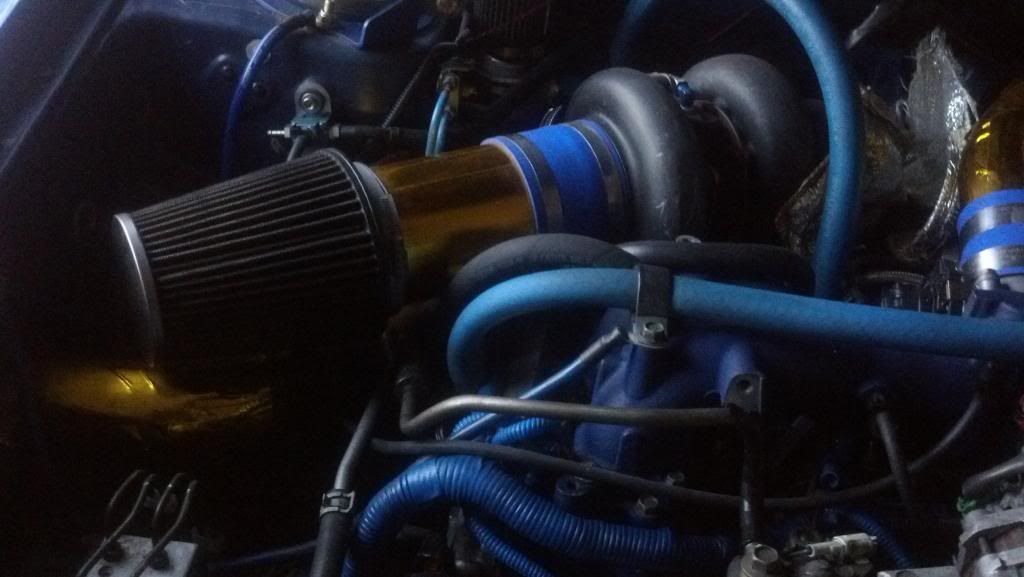 element tuning gt75p rotated kit (t3/.82/.70/75lb comp)
standby gt65 with turbo exhaust and compressor sides ported by crucial racing and crucial racing thermal barrier coating on turbo exhaust side/ thermal dispersant coating on compressor side
turbosmart 38mm ultragate
turbosmart "megasonic" dual vent bov
turbosmart eboost2
element custom ic plumbing w/ gold reflective heat wrap
aps dr725 fmic
Exhaust:
element tuning production rotated kit
perrin big bore header
element tuning catless 3" racing exhaust
ECU Tuning / Fuel:
from left to right below: the nitrous bottle, optima red top, fabricated ss fuel tray (aeromotive a1000 fp, aeromotive line filter, aeromotive pump controller*for sale*, element tuning two liter surge tank) and element hydramist pump. we are using the ic spray reservoir to hold the windhield washer fluid for the hydramist system. you can see the reflection of the fuel tray on the fire wall by wild rides.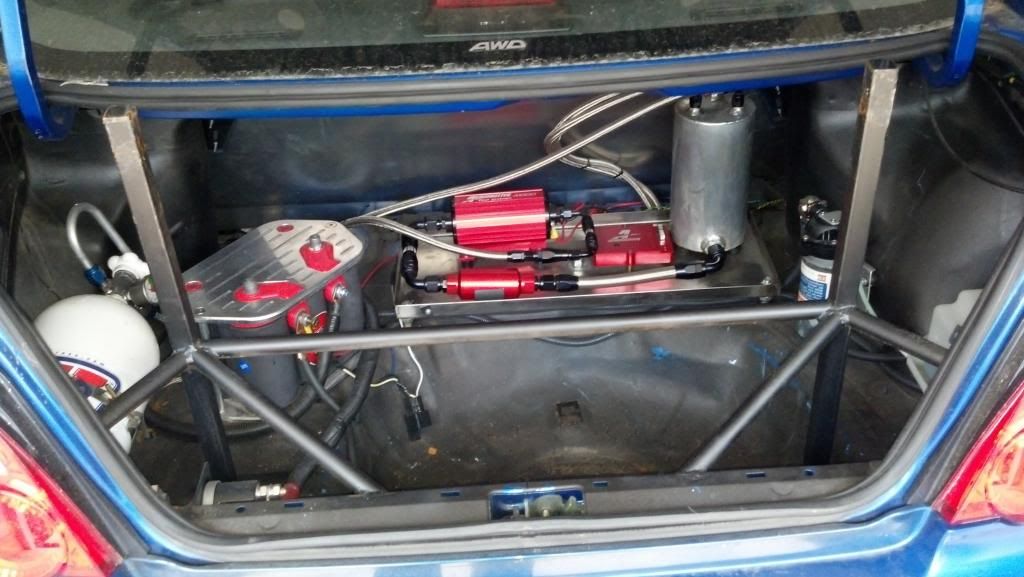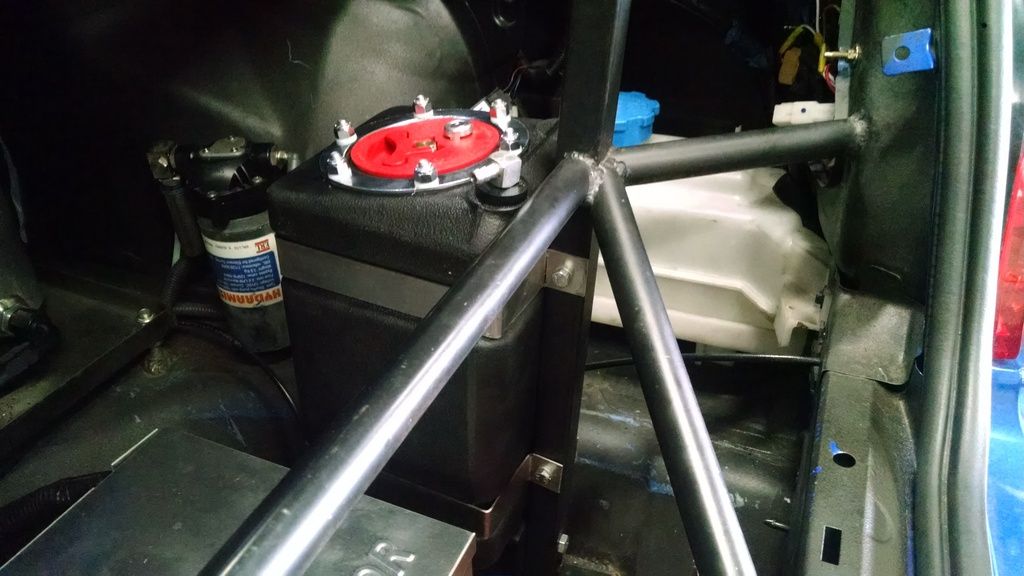 hydra nemesis with launch control, anti-lag and flatfoot shifting
hydra accessory harness with clutch switch to meter hydramist and n2o2
tuning (110+hydramist) by phil grabow/element tuning
element custom surge tank
secondary pump: bosch 044
primary pump: aeromotive a1000
aeromotive billet fuel pump controller
aeromotive billet fuel filter
aeromotive one way check valve
aeromotive fuel pressure regulator
braided ss fuel lines and an fittings
bdl top feed fuel rail
custom five o m2200x pigtail injectors
element hydramist methanol injection system injecting windshield washer fluid using the ic spray reservoir and a one gallon drag fuel cell connected in series.
nx nitrous fogger kit (75 shot)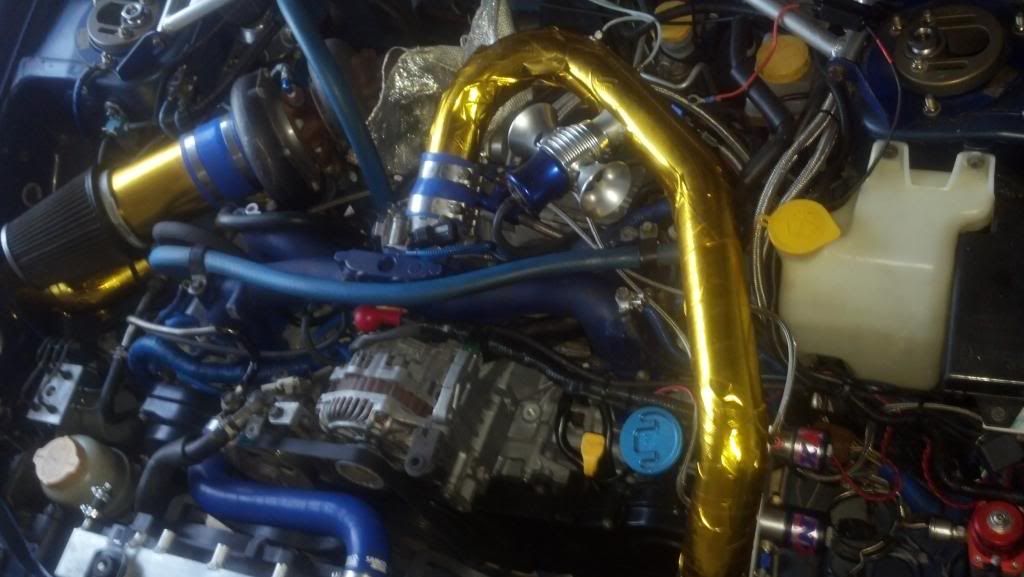 Drivetrain:
andrewtech built dogbox (1-4 straight cut; 5th and 6th stock w/ syncros)
oem flywheel
oem short shifter
element tuning spec clutch master single disk clutch
driveshaftshop one-piece aluminum shaft
oem axles in front
driveshaftshop axles in rear
sti ss braided clutch line
clutch delay valve delete
cusco engine/tranny mounts
whiteline rear diff bushing set
motul gear ff competition tranny/diff oil
Suspension:
element spec'd bc racing coilovers and camber plates
6gun 5 x 114.3 hub conversion kit w/ arp studs
6gun ball joint extender kit
whiteline race alks
jic adj rear lateral links
cobb front and rear sways
kartboy solid front and rear endlinks
Bracing & Safety:
gt spec 3-piece subframe brace set
gt spec ladder brace
gt spec fender braces
replica front strut tower brace
sparco collapsible steering hub
sparco detachable steering wheel
G force 5 point racing harness
sparco "pro adv" seat
"quick click" hans
"wild rides" custom fabricated 12 point chromoly roll cage.
trunk firewall fabricated by "wild rides"
battery shut off (push/pull) lever (rear bumper)
spa mechanical fire suppression system
Steering:
11.5:1 q-rack steering rack (formerly rev-lab)
whiteline steering rack bushings
Brakes:
stoptech 6 pot big brake kit w/ two-piece 355mm slotted rotors
dba slotted rear rotors
pagid yellows/blues pads
gtworx "kool brake" kit
cobb ss lines
motul 600
Wheels & Tires:
9.5" x 18" prodrive gc07cs
hoosier s80 racing slicks
Interior: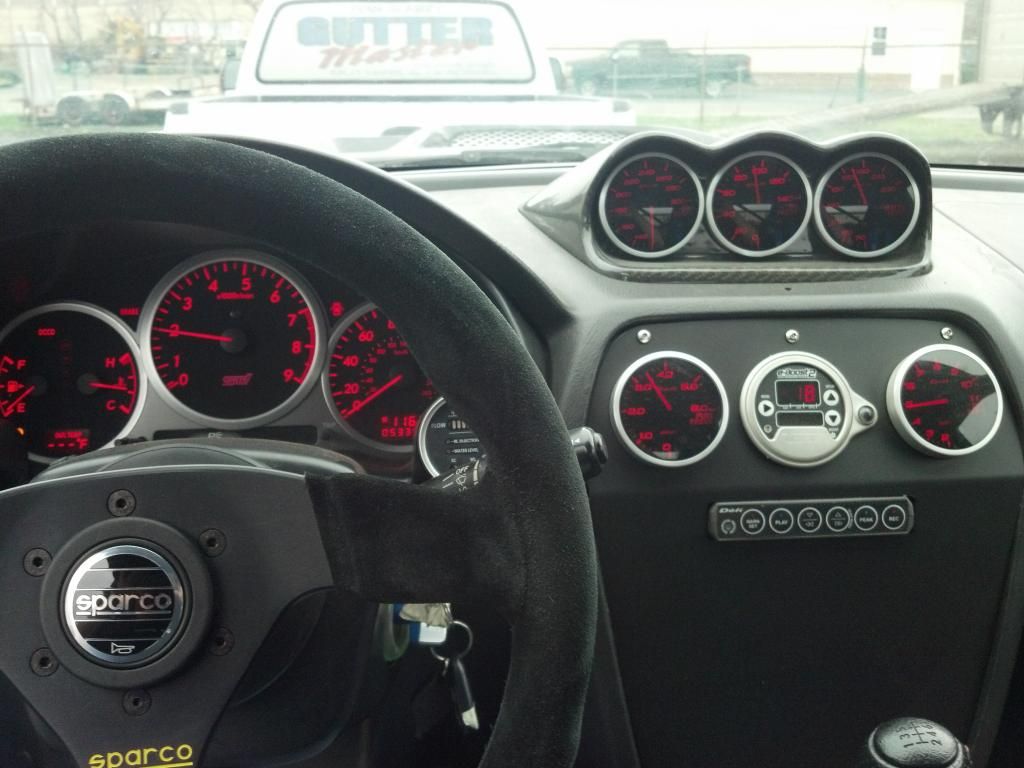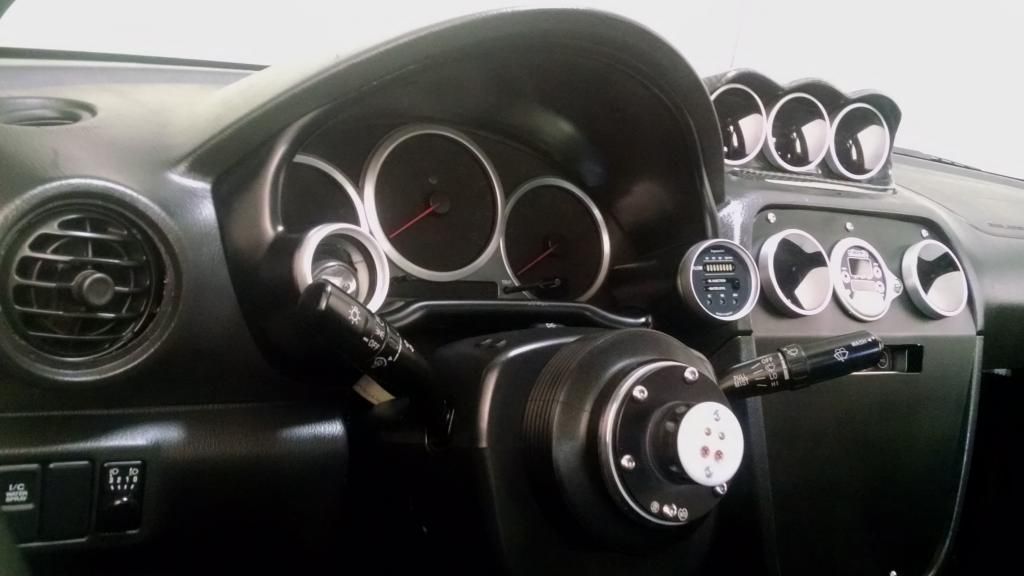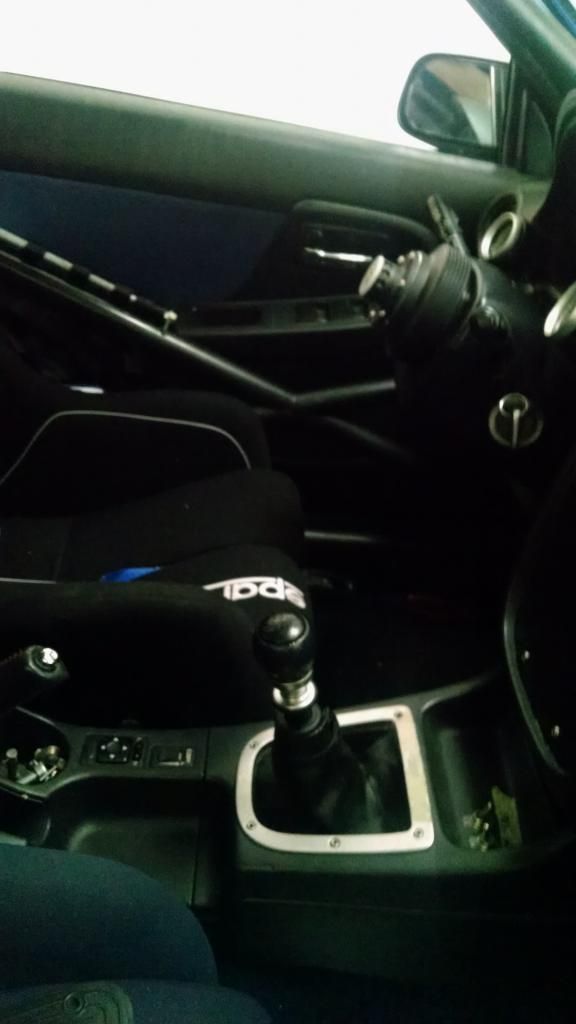 dash and center pod gutted (ac, heat, abags, g box, rear seats)
wild rides custom fabricated cf center console panel w/ turbosmart e-boost2, defi bf fuel pressure, exhaust temp and defi control unit
competition concept's cf center pod w/ defi bf oil pressure & oil temp and water temp
"hydramist" water inj system gauge
Exterior:
fulcrum aero cf racing wing (in-trunk frame fabrication by wild rides)
fulcrum aero adj turnbuckle front splitter with quick release setup (fabrication by wild rides)
mil spec aircraft anti radar paint, aka, "neanderthal blackout"
fenders pulled and rolled
varis cf trunk lid
seibon "pd" cf rev scoop
headlights cleared; amber bulbs
100% debaged
zaino (on wrb painted surfaces)
Weight reduction/transfer:
gutted interior (center stack, glove box, etc.)
ac removed
battery relocated to trunk

Drag Racing Package Swap:
15" rota slipstreams
hoosier 26" bias ply drag slicks
wilwood front small brake kit
c16 w a 75 shot n202
rear sway bar disconnected
camber zero'd
Originally driven daily ~ 30k miles a year
Estimated Cost:
~
$150k+
Wrench:
"steve" at element tuning, gaithersburg, md
Full Cage and other custom fabrication:
"gene" at wild rides, farmingdale, nj
Complete longblock/headwork:
element tuning, gaithersburg, md
Suspension work:
element tuning, gaithersburg, md
Current Sponsors
:
Rallysport Direct
Element Tuning
Andrewtech
RaceCompEngineering
Kartboy
Wild Rides Race Cars
Hydra Nemesis
Motrist.com
Gun.TV
T3hClap.com
Killer B Motorsport
thread highlights/table of contents:
- parts lineup photos and "daily build updates" start on page 4
- build completion pics on page 13
- project thank you list on page 15
- engine bay shot on page 17
- 3k health report and first track day at lime rock report on page 18
- 4k update on page 20
- 5k update on page 21
- bobblehead piston saga and cutn edg rebuild begins on page 28 post #552
- the real beast - my camo mil spec 1985 deisel blazer on page 97 post# 1933
-
my thoughts on "how to plan a big project build (if you are not an expert, yourself)"
how to plan a big project build (if you are not an expert, yourself) - IWSTI.com: Subaru STI Forums
- gallery
http://www.iwsti.com/forums/vbpicgallery.php?do=view&g=28
project history/synopsis - 4/12/05 to 6/13/08 ​
It was taken off road in the summer of '05 for its first of several transformations. The project was inspired by the original element time attack car; i basically cloned phil grabow's engine bay. I set aside my oem shortblock in favor of a crawford 2.6L stroker shortblock. the stock heads were freshened up with crower titanium springs and retainers. i bagged the stock ecu for hydra and i got one of only three element gt65 prototype kits that were made. unfortunately, the motor was doomed from the beginning and after only 3 months it had to be pulled. at that point in time there were about 35,000 hits on this thread and it was arguably the most watched performance-oriented sti project build in the u.s. (esseme's 06 project eventually overtook it in hits.)
i went public on iwsti and nasioc by posting identical threads announcing the disaster. a notorious internet confrontation ensued. within a few hours the story had already expanded worldwide into other car forums. within thirty six hours more than 40 thousand people hit the the threads that i posted on iwsti and nasioc. it was brutal. with the controversy at full bore (killer bees to the left of me - killer bees to the right) and certain they were all watching the story unfold, i sent a e-mail to all the other aftermarket subaru engine builders asking for sponsorship. two hours later, just thirty eight hours into the drama, trey cobb stepped forward to offer me sponsorship. god bless trey cobb.
the motor was re-routed to cobb in utah. jeremy, cobb's engine program director, evaluated the corpse and discarded everything but the heads. cobb sent me back a fully assembled longblock using a special overbored version of their pro stage1 shortblock, topped off with my stock heads that were given a stage 1 p&p and a set of kelford stage 3 avcs cams. meanwhile, a few more more sponsors stepped forward to help as the mod and fabrication list continued to grow. it was getting way out of hand for a daily driver.
the motor was dropped back in and after braking it in, we drove it down to phil in md for tuning. unfortunately, phil could not successfully tune it because there was something wrong with the cam timing. we pulled the motor again and returned it to cobb for diagnosis. kelford determined that the cam locating pins on both intake cams were bent. the cams were replaced by kelford, reinstalled by jeremy and the motor was sent back to me in ny. at this point more than an entire year had elapsed.
while the motor was on its journey to and from utah, the rest of the car underwent its next, and perhaps even more extreme, transformation, this time into a full-out time attack race car that is now even more thinly disguised as an everyday driver; complete with a custom fabricated chromoly roll bar/cage, racing seats, 5 point harnesses, competition "surge tank" fuel system, a "neanderthal blackout", more gauges, apr cf wing...the list kept getting bigger and so did the list of sponsors with every major addition.
when the motor eventually caught up with the car i drove it back down to phil in april for tuning on the altered atmospheres' dyno. phil got 461 whp out of the motor on pump but it was breaking up at the top and we knew we were leaving power on the table. we switched to c16 and the problem worsened dramatically. coincidental to that issue, we sprung a leak in the hard turbo oil return line on the passenger side, bad enough to take it off the dyno. i was able to follow phil over to andrewtech, just north of dc and only a few miles from altered atmospheres.
andrew did his best to get us right back to the dyno that afternoon but the job could not be finished while i waited. i left the car in md and took a cab to catch a train to dc, an amtrak train to nyc and a 2 hr bus trip to get home. within a day or so i decided that andrew might as well finish the nitrous and hydramist installations (that we were unable to finish here before driving it down) in order to save another back and forth trip to md. in may, as i was waiting for that work to be finished, i decided that since andrew (andrewtech) is the sole distributor for ppg gearsets he might as well build me a dogbox. (are you starting to see how sick this is? this is my own twisted version of a sort of automotive munchhausens). if all that wasn't twisted enough, i found a sequential shifter manufactured in the czech republic...i had to have it...what is wrong with me.
anyway, here is where we are as of today. andrew fixed the oil leak with a trick ss braided line replacement for the hard lines. he discovered a cam sensor unplugged, which is the likely cause for our tuning issue on the dyno. he built me a ppg dogbox and he is right now installing the kaps sss. now we wait for andrew so we can get it to phil and to the dyno to finish the 93 pump, 93+h2o/methanol, 93+h2o/methanol+n2o2, c16+n2o2 tunes. we have more to do this winter, including accusump, the q-rack, the 6gun bje kit, finish the cage and blackout. i'm going driving for whatever i have left of the fall.
12/7/07 - first drive w/ the andrewtech/ppg dogbox and kaps sequential shifter (and THIRD tuning adventure)
after not seeing the car since april, it was a heartwarming reunion. i almost forgot
(read that; made myself forget for the purpose of maintaining sanity)
just how beautiful cutn edge is, even in black and blue from the partial neanderthal blackout.
the good news:
the andrewtech/ppg dogbox and kaps sequential shifter combo is unfreakingbelievable.
the sounds of the gearbox and up/downshifts brutally attack your senses. the height of the shifter knob is just 6-9 inches from the steering wheel. the shifts are POSITIVE with a manly chlunk. i love it. if it had a puzzy i would have had my way with it.
in the "more good new's" category, that avcs gremlin we had has apparently been resolved. also, those trick ss braided lines andrew installed to replace the hard lines looks great. you should be able to see them on jake's video.
the bad news (and this is REALLY stoopit):
the wideband o2 sensor we had been using from the first motor, which was still installed before the last tuning session in april, was fouled out. we went immediately to plan "b". we added altered's wideband to the tailpipe and it was not functioning either. without an functioning wideband were essentially finished for the day.
so, we pulled it off the dyno and, after paying up for the hour of non tuning, i drove the car to phil's new digs and left it there. he's going to order a new wideband which should be in his hands by midweek. he's going to use the additional time to look over the hydramist and nitrous systems again to make certain that both systems are squared away with regard to the hydra interface. we also had a small leak in the water/methanol reservoir (formerly the ic reservoir) which is likely the plug in the bottom of the tank.
the rest of my trip looked like this: jake dropped me off at a dc metro train station. i took that train to union station where i jumped on an amtrak acela express to nyc, where i took the subway to the port authority to grab a bus for the 1.5 hour trip to within striking distance of home.
my thanks to:
- jake aka "the hoff" for the ride down to md. we had a great time as always. he also grabbed some video which i'm sure he'll post up in the next day or so.
- andrew and everyone else at andrewtech for all the work they did. the drivetrain is about as magnificent as it gets. andrew and edwin are a blast to hang out with.
- edwin from andrewtech for all his support and help yesterday. in addition to everything else he procurred the c16 and got the nitrous tank filled and was there at altered in case we needed anything. his own sti drag car is a site to behold.
- altered atmospheres for their help and facility. we'll be back to finish shortly.
- phil for, well, being phil. i doubt if there is a better tuner in the world. he is truly world class.
- hilary (wife #4) for getting out of bed to pick me up from the bus station at 1:30 in the morning.
i'm sorry i don't have a more successful tuning session to report. it's the stoopit szhit that gets you. we should be back on the dyno next week.
1/13/08 "the maryland plan"
it's 4 weeks later and we're still not back on the dyno. hydra had to be sent to singapore for a reflash to recognise the new wb02 sensor. phil had a few odds and ends he was going to attend to in the meantime. odds and ends turned into more significant stuff last week, including an 05 hub swap and the last remaining 9.5" x 18" prodrive gc05/re01r wheels/tires. as we are hitting this 4th week, time is wasting. so, we have a major change in the short term plan. i'm dubbing it the maryland plan. we're going to keep this show moving forward so we don't get hosed for the spring, with another whole round of stuff to do after the car gets back up here.
instead, we're having a set of rce custom valved and sprung t2s that are getting shipped directly to phil and could be there in about 4 weeks. we also have several new and uninstalled kits that have been sitting here for ricky to install when the car returns, including the 6gun bje kit, q-rack and accusump which i am now going to ship down to phil. mechanically i want this thing done now; make that yesterday.
with that other stuff off his plate, ricky can focus entirely on the cage when it get's back. he might even be able to finish the top hoop in time for the spring, which i was going to postpone until next year. pedro, a local guy, will continue the blackout and do whatever fender work is needed to accommodate the wheels.
once i pick up the car from phil, i'm driving it directly to myles to finish setting up the suspension, including corner balancing, an alignment, etc. for that long drive home. i might even be able to get a track day in with myles at summit point while i'm down there. if you are paying attention, you know that is no less than 4 more weeks out.
the maryland plan (including the new suspension and brakes) update:
5/14-20/08 (my b-day adventure)
intro:
i take a car to a bus to a cab to a train to a car to get down to md. to pick up the car. myles picks me up at the bwi station to fetch the car at racecompengineering. what a great guy. i head to jakes to begin my week leading up to a hpde with ross (spazegun) as my instructor at summit point. this is my report:
the car? stoopit. definately too stoopit for civilized driving in any area with congestion and close proximity to people in the street. close your eyes and visualize jake and i maneuvering this black and blue cacophony of sight and sound through all the high-end designer clothiers and jewlers of chevy chase. it's dc's version rodeo blvd.
the city/suburbs driveablity review:
first the brakes - everyone has heard me lovingly joke about the screeching of pagid blues. the stoptech 6 pots jack the decibles up to standing-behind-a-jet-engine quality. people were literally recoiling in terror on the sidewalks. i'll let jake 'roger that' when he checks in. the brakes absolutely dominated the entire experience in the confines of the city. next, the dogbox and kaps shifter - pretty much the same reaction - people in the streets recoiling; fingers in ears and wretching from the effect on their senses. if i'm lying, i'm dying. this is not the same car i left at andrew's more than a year ago. the suspension is about as jarring as you would reasonably expect it to be. i'm totally ziggywitit.
the highway: here's what i experienced on the drive down i495 from the west side of baltimore to jakes.
the steering and handling are just stunning. this is not the same car. it is a go cart. it goes where your your brain and hands tell it to and it wonders what took you so long. i am going to really like this suspension. the couple of long sweepers i got to nail with it without any other traffic around gave me an idea of how ridiculously glued to the ground at speed it is. i can't wait to explore it more on the track.
the power is in the same league as our first motor at 18psi. there were no real surprises although i only got to really hammer it hard a few times out on the interstate when the few strategic moments presented themselves (read that; moments i wasn't paranoid from a le standpoint) . the gt65 is just as stunning as i remember it. believe me, i ended up in jake's suburban traffic WAY too soon. a little more highway time and i would have grown much braver. i really wish i was home to appreciate everything this car has to offer me every day, living out in the sticks and where there's fewer people around to recoil. i'll go out an rack up some more quality miles tomorrow after this dc am rush hour plays out around here. if ther's anything resembling the country, i'm finding it. va has a radar detector law so i have to be more prudent than usual.
rowing through the dogbox with the kaps shifter is just an incredbly manly experience. it works beautifully especially when driving aggressively. it is, however totally rude and aggressive not to mention the fact it sounds like you are violating the car. "fck you", it says back. as is typical with dog engagement gears, 2nd to 1st can be tricky at a stop. i developed a reliable solution; at a stop (in 2nd gear) just a little light throttle - let the clutch out just a cnthair and shift into 1st method that works great so far.
if i had to sum up my first day with it, i'd have to say it takes a lot of work and is very demanding to drive, especially when you put it in places and situations that are normal for any other car.
on the other hand, when you ask it to do somehting supranormal, as i said, it pretty much asks you, what took you so long to think about it.
the prodrives and all that rubber and the brake kit are just amazing to look at. the 7 spoke wheel really gives you a great look at the business end of things behind them. i was awestruck when i saw the car with the new footware.
5/17:
summit point update:
met the hoff and boostjunkie at the entrance and we hung out together all day. hoff and i were in the same group.
ross:
ross is a great instructor and a great guy - period. it was great to finally meet him. he's very low keyed and very forgiving of newbie mistakes and very good at explaining the technical stuff. i couldn't ask for more. ross drove the car for a bit which helped me more than it helped him as i got to see the lines from the passenger seat. it was good for me and i think he had a good time driving it. "the carousel" section was the highlight for me with ross driving. the dude is fast.
i had a lot of szhit going on. i was learning to manipulate the car at the same time i was learning the track and getting reacquainted with all the track safety and other protocol. sensory overload r us. (imagine the sensory overload on a skydive with 299 other people)
as i said before, it isn't close to the same animal i remembered. the transmission worked beautifully and became second nature much faster than i thought. the street time i got this week helped but there's nothing like the track to sort out the eye hand motor coordination stuff. i actually only re-added rev matching into my repertoire with the seq shifter last night on the way to frederick. by the end of the day today, i was feeling very comfortable with it.
the sessions:
once i started learning and understanding the track we started going faster with each session as you can anticipate better. it's amazing how similar the learning curves are for anything technical. the most important thing for me personally was to make sure each session is always better than the one before it. summit point ain't no lime rock. no disrespect there but this track is 2-3 times longer and WAY more technical. by the end of the day we were flying pretty good.
the car: heat is the enemy
aside from the dogbox, we did have a few concerns. i had a hard time watching gauges, especially the oil pressure and driving so ross helped monitor the gauges. the oil pressure started out great...but became a little less ok as heat built, but still stayed within limits. oil temps were in the 220 f range which isn't bad, but i may ended up installing an oil cooler. phil filled it with mobil 1 15w50 and i don't think it held up well. my stock motor detested the stuff. we're going to watch it again closely tomorrow.
water temps were definitely a problem today and i'm not exactly sure why. it looks like phil filled it with a water/antifreeze mix. we were seeing a max of 230 f with the temps rising quickly as i got faster. we looped back in several times to let it drop some (never stopping) and then headed right back out again. i was calling jiffy lubes and sears in the frederick area an hour ago to see if anyone was open to drain and refill the radiator with h2o and water wetter and get that m1 crap out of there. no success there. phil and a lot of other people swear by m1 but i don't 'get it'.
the pump map definitely has a glitch occasionally when when you stab the throttle following an upshift during passing. i'm not sure what that was about unless hydra is pulling timing. it happened several times during the week as well, not all the time but it does get your attention. (edit: phil set the rev limiter without telling me)
5/20:
update: bottom line - the motor needs a teardown
background: before our "big bore" pro stage1 motor was built by jeremy at cobb, there had been some big engine failures attributed to inadequate oiling. most of the manufacturers including cobb started cross drilling their cranks to correct it. the problem no one anticipated is the impact crossdrilling would have on oil pressure. with a rash of failures recently on crossdrilled cranks, now we know and one again, cutn edg is going to become the poster child for another issue. how appropriate.
so here is where we stand: the motor is very healthy now but it won't stay healthy for long with the current oil pressure at high rpm, where the 08 pump is fairing no better than the 04 pump. we are seeing 60 psi at 7k rpm, which is exactly what phil was seeing before we installed it. the problem is not the pump. the problem is the crossdrilled crank. as a side note, when i originally reported that cobb was sponsoring the project, i mentioned we were building the motor around a new stock crank and not one of the 2-3k billet cranks cobb was using those days in their pro series. i didn't have that much money laying around after the original failure that gained so much notoriety for the project and i couldn't ask cobb to shell out for one. just so you know, i have the money for one now but we are going to use the stock crank. it is not the problem; it's the crossdrilling.
so, the motor is coming out again. phil's wrench, steve, is going to tear it down and replace the crank and do everything else normally dictated here, i.e., new rings, brush hone, redeck the heads, replace (and re-machine) the head gaskets and check the tolerances everywhere, etc. we're also going to replace the prototype gt65 kit (one of only 3) with a production kit while we are at it. i will probably send the charge pipes out to crucial for heat dispersal coating. i also had a discussion with phil about headers and i decided to stay with the stock crucial-treated manifold.
given the fact this engine started off an a one-off "big bore" prototype, we are going to need some technical assistance from cobb to ascertain the parts lists they used in the original build.
meanwhile, the turbo is going to be sent to roushe for a freshening and phil is going to make sure all of the details, wiring and other loose ends in the engine bay that have resulted from so many engine swaps and year long diversions this project has taken are cleaned up. i've been describing it as the scarecrow in the wizard of oz. no fewer than 6 different entities have had their hands on this thing over the last 2 years and it looks it. we're going to take this as an opportunity to clean up the details that could not be adequately addressed previously because of its vagabond history and long periods of time out of my supervision.
the only good news is, we were watching this issue closely enough to address it before a catastrophic failure. if you have a motor with a cross drilled crank AND you are beating on it under track or street conditions, watch your pressure at high rpms. this is a relatively hot topic with the engine gurus over on nasioc and here on iwsti. i'm looking forward to hearing from fly and some of the other folks in here about this latest turn of events.
update: 6/13/08:
i just got off the phone with phil. the motor is out and the heads are off. we discussed several issues:
the stg1 "hand" p&p performed by jeremy is a mess. i had several "issues" with jeremy (which i did not report here) during the build and i was quite vocal about it privately. i have a sick feeling this is the price i've paid for saying something. there is deep gouge in one of the heads, the casting lines are inexplicably still present and the chambers are ported to different sizes. we are sending the heads out to a local machine shop to finish them correctly. if i ever see jeremy, he's going to get a gouge in his ass. he better stay under whatever rock he crawled under after leaving cobb.
trey is unable to locate the specs on the motor. he reports that he has the spec sheets for every other motor that went out but mine. jeremy is not returning any calls or emails trey has sent to him to help solve the mystery.
while we're at it, we're going to do oversized valves. based on phil's experience, he believes that porting is not as important as installing larger valves to get these heads flowing, so, to the flow bench we go.
the fugimoto oil drain is leaking - out with it and in with an oem plug.
steve (phil's wrench and a hell of a nice guy) found the the crucial thermostat frozen in the open position just as they are designed to do when they fail. however, that does not help explain why we were seeing higher than usual water temps at summit point. it may just turn out to be that the dr725 is blocking airflow. once we've ruled out everything else, we might have have to figure out something with airflow if that is the case.
i was going to have phil send the ic charge pipes to jeremy at crucial for heat dispersal coating but, i am looking at dei reflect-a-gold as an alternative. it's about as good as it gets to keep the charge pipe temps down.
the 6 puck rps disk is shot. we have about 15k on it, which is about right for a 6 puck. i'm having a fresh disk shipped to element.
they just pulled the motor and got down to it and haven't inspected the flywheel thoroughly yet. i'm on standby for a new oem flywheel pending inspection.
now youre up to date.
so, welcome to my hell...speaking of hell did i mention my mechanic and fabricator, little ricky, his black hole of a digestive system and how he lifted a case of corona by his penis ring?
did you know that quirt and i are buddies again? ...don't worry, you only have another 200+ pages and 4000 posts to go (isfh).
day 1 photos
(parts lineup photos and daily updates start on page 4)
brucespeak:
(isfh) = insert smiley face here
(icmu) = i crack myself up
Videos:
- posted by andrewtech:
YouTube - CutnEdge STI w/ Sequential Dogbox
-
the hoff's 12/7/07 tuning session video:
Neanderthal Racing's 04 STi