First off, Happy New Year to everyone. I havent updated this damn journal in a while for multiple reasons, but I finally found a few moments of spare time to do so. Ohhh where to even begin...
As of recently I havent had time to work on the car and update this because of school being extremely busy as has work, But mainly because I've been in and out of surgery 4 times in the past week or so after getting my two front teeth shattered and quite a few stitches from hockey. but without further adue, i got some time to sort out my seat dilemmas, which are unfortunately still not over.
I originally ordered some Recaro SPG's and Buddy Club Seat Rails, Which I received and used for about two weeks. They were amazing seats and I'd definitely recommend them as they were great, but after two weeks they caused numerous problems that I just didn't want to deal with. They held you in amazing in the twisties, and were super low which is what I wanted. However In bumper to bumper traffic in downtown chicago they were not the most comfortable thing to drive in,and one thing i love doing in my car is driving road trips, and these are far from ideal for that. The icing on the cake, all my friends, and the lady constantly complained about them. I discovered that the trade off of being held in well for the 10 days a year I track the car, isnt worth it for a year round of comfort, especially when a seat exists that has good compromises of both.
A local IWSTI member Picked up the Recaro Spg's and Buddy Club Rails off of me, and i went forward and once again ordered another set of Recaro seats. Yes, Another set.
This time around i got a set of Recaro Sportster CS's, After seeing Seventy's Seats I have always liked them, but after going and test sitting in them in a Lotus Evora, it sealed the deal and I placed the order. I ordered them in Black leatherette with black suede inserts with the Recaro Rails & mounts.
They just recently came in, but im still waiting for the passenger side rail to finish the install, and the drivers side bracket has the seat belt bucket receptacle on the wrong side, so that needs to be sorted out. Other than that the seats are amazing! They match the factory limited leather perfect, are super comfortable, hold you in well thanks to the bolsters and the suede insert and are still lower than stock, which is what i wanted.
Enough with the chit chat...Pictures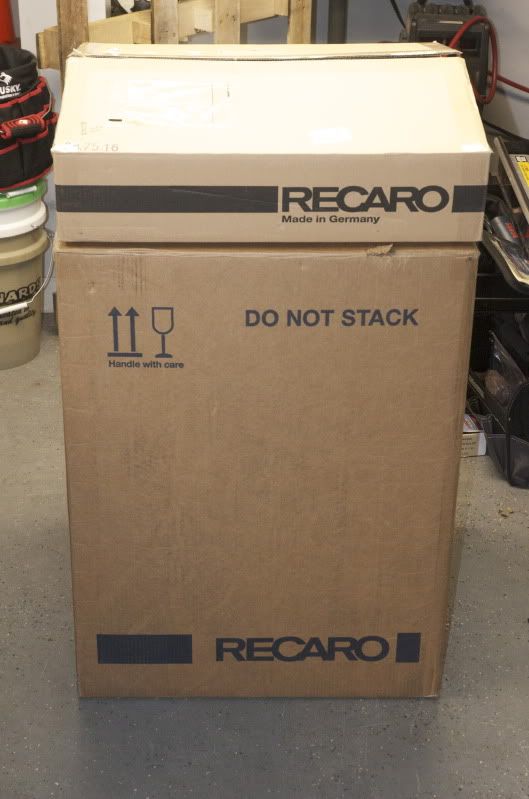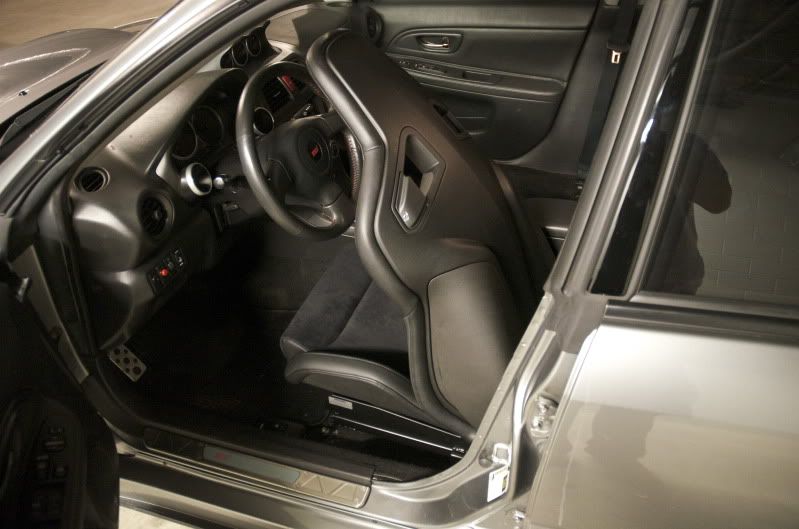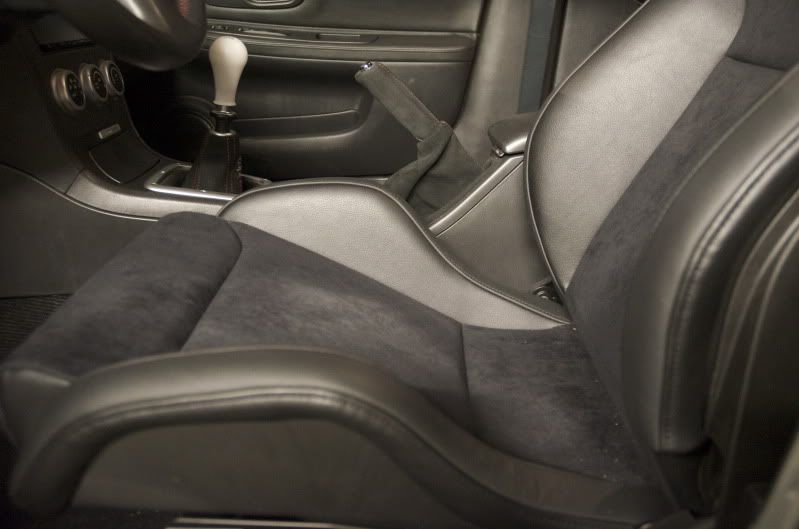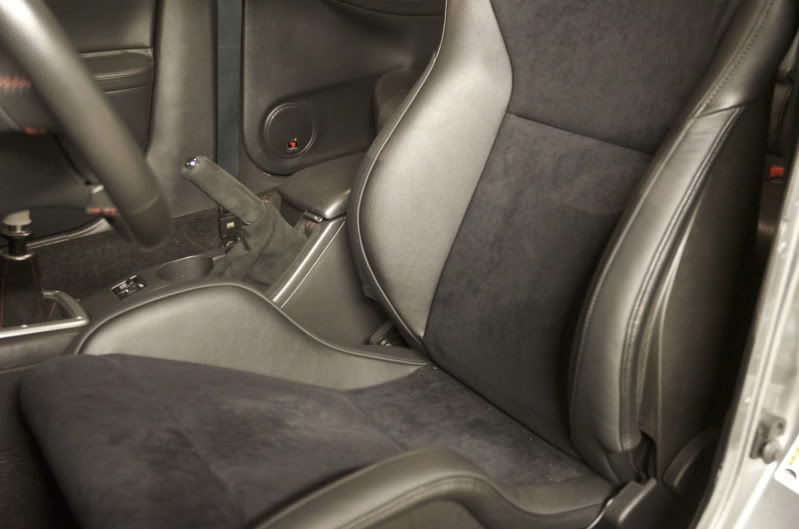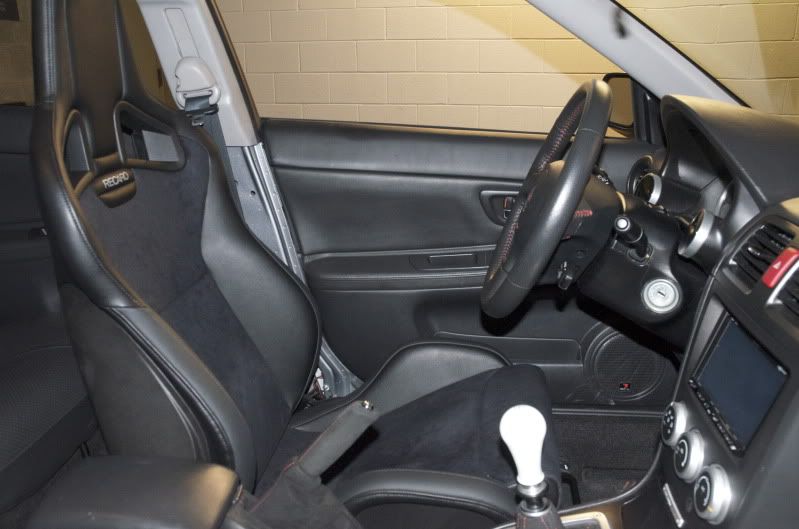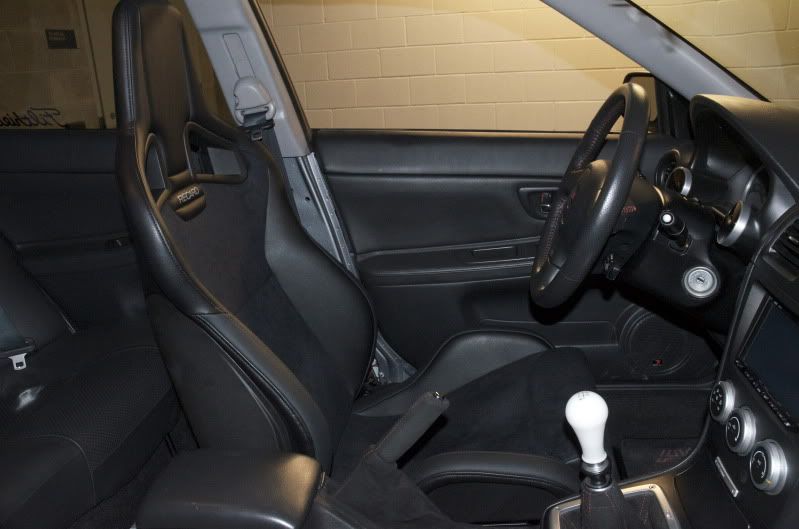 Also, here is some pictures of my new knob I custom designed with chris (WClatheworks) and its awesome! its made to mimic the ARC knob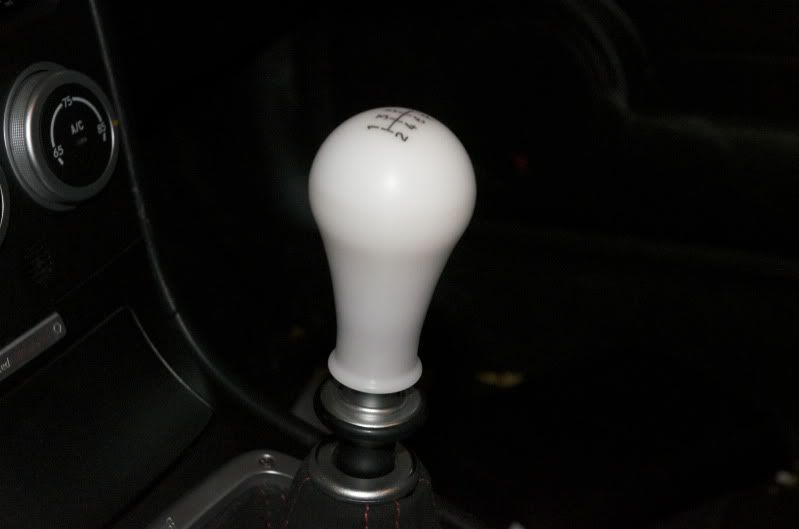 I should be finishing the install of the seats in the next couple of weeks, once i receive the passenger sliders and brackets and sort out the seat belt receptacle dilemma.
Other than that, just a few things left to work on the car....Passenger rear coilover clunking, passenger side skirt mis aligned, and a few other "plans" i have left to complete and the car should be cherry to enjoy for a while. I'll update everyone on the mysterious "plans" once i figure out whats wrong with this rear suspension clunk.
Lastly, Im going to throw up some pictures that I shot of my car in the frozen over chicago harbour with my new d7000 that are quite cool, and too bad my external hard drive took a S**T earlier tonight and i lost 250+ photos of mine about the car, because i had pictures of the SPG, CS, and Stockers all side by side comparing them....now that the SPG's are gone i cant recreate the pictures.
MK