My name is Mike, and I bought my '12 STi Limited in May from Subaru of Gwinett outside of Atlanta. I live in Charleston, SC, and this was the closest STi in the color and features I wanted, but it was totally worth the drive. This is my DD, so for now my goal is to slowly upgrade the suspension, then wheels/tires, and finally save a bunch of money for power upgrades down the road a bit. I am open to suggestions, and am still very new to working on my own car, but thusfar I have done everything myself (except for the tint). When it comes time to power mods, I will more than likely take it to a pro shop to install and subsequently tune.
Current Modifications:
Engine/Exhaust
:
TopSpeed SS1 Shortblock
KillerB Oil Pan
KillerB Oil Pickup
KillerB Oil Baffle
IAG Competition AOS
IAG Air Pump Delete Block Off Plates
Blouch 1.5XTR 10CM Hotside (2.4" inlet)
KSTech 73mm MegaMAF Intake
Perrin Turbo Inlet
Perrin FMIC
IAG TGV Deletes
KSTech 3mm Phenolic Spacers
IAG Fuel Rails
ID1000 Fuel Injectors
Aeromotive 340lph Fuel Pump
Aeromotive -6AN FPR w/ IAG Fuel Lines
Grimmspeed EBCS
Turbosmart BPV
KillerB Holy Header (EWG)
Tial MV-S 38mm EWG
Grimmspeed Wastegate Bracket
Invidia Catless Divorced Wastegate Downpipe (2 O2 bungs)
Perrin Red Boost Solenoid Cover
Perrin Red Pulley Cover
Perrin Radiator Shroud
Ark Grip Exhaust w/ Burnt Tips
Kartboy Exhaust 12mm Hangers
NGK 1 Step Colder Plugs
Fumoto Quick Change Valve
Interior
:
Flossy Shift Knob
JPM Coachworks Shift Boot
JPM Coachworks Brake Boot
Weathertech DigitalFit Floor Liners and Trunk Liner
Prova Black SI-Dial
Escort 9500IX on Blendmount Mirror Mount
Perrin Reverse Lockout Lever
Defi Red Racer Boost Guage
Defi Red Racer Oil Pressure Gauge
Defi Red Racer Oil Temperature Gauge
Innovate Motorsports AFR Gauge
SMY Clustermaker 52mm Gauge Pod
JCSPods 52mm Pillar 2 Guage Pod
DAMD Steering Wheel
Exterior
:
Red Hella Horns
R205 Side Badges
Front Grill Pin Stripe
Rally Armor Mud Flaps Black/Red
Debadged (except STi logo)
Subaru Vortex Generator
SMY/IPF JDM Fog Lights
Suspension/Drivetrain
:
SouthBend Stage 2 Daily Clutch
ACT Streetlite Flywheel
Whiteline 24mm Front Sway Bar
Whiteline 22mm Rear Sway Bar w/ Support Brace
Kartboy Endlinks
Kartboy Short Shifter w/ bushings
Cusco Front Strut Tower Bar
Kartboy Pitch Stop Mount
Michelin Pilot Super Sports 245/40/18
Stage 2 Dyno Graph!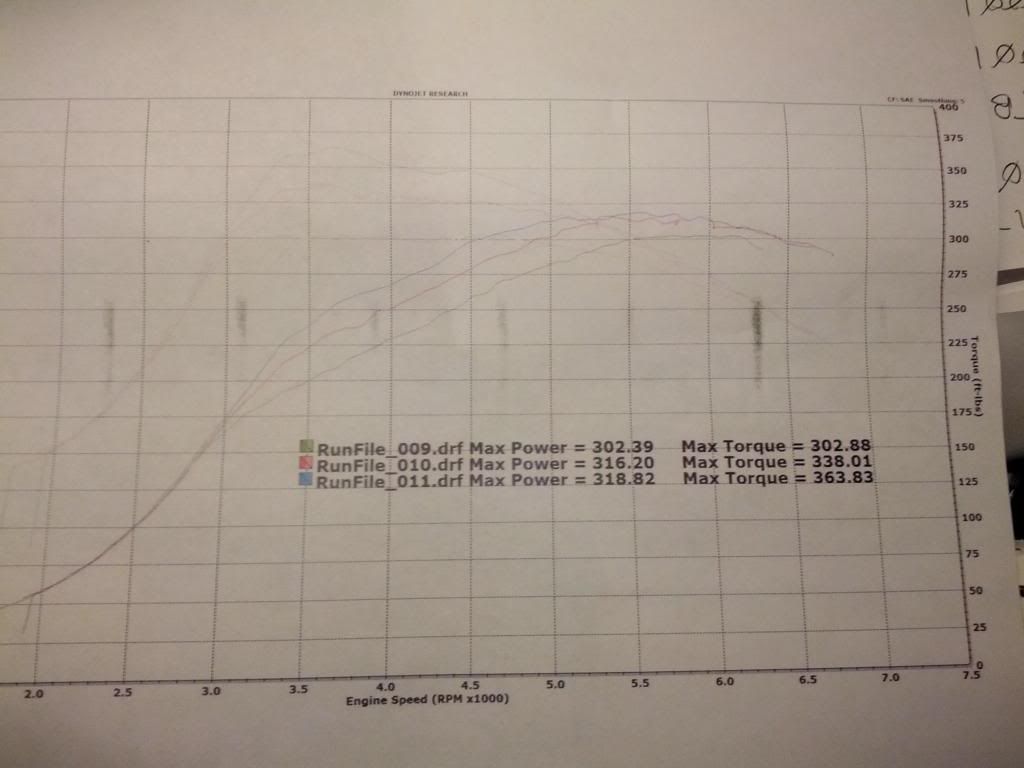 At the dealership the day I bought it