Round 3....
It is time I start a Journal for my '08 STI. I've had it since April 2008, but I've been so focused on my '07 STI Limited build that the '08 really hasn't gotten a lot of attention. Well, now that the '07 build is pretty much under wraps aside from having to deal with a catastrophic over-rev, I can turn my mod eye on the '08.
I know a lot of you guys have seen my '07 Limited Project thread but a brief summary of that build is that it has a built Cosworth/Crawford longblock, APS TSR70 kit with a divided 1.06A/R hotside, SM4 standalone ECU and a bunch of other goodies, allowing it to make 504WHP on pump/meth and 574WHP on unleaded 109 octane race gas. Currently it's down since the EM forced an over-rev (9.5k+RPM) which just means it's great timing to get a bigger plenum intake manifold, flip it, and get custom intercooler piping while everything is ripped apart. That and reverting to DBC should finish the car off nicely while likely adding a few HP's too :tup:. If anyone is interested, here's the journal thread to date -
http://www.iwsti.com/forums/showthread.php?t=64051
.
Rocket Rally, the guys who built my '07, picked up that car at the end of March 2008. I already had it in mind that I'd need a daily driver that could get me around while the '07 was going to be relegated to weekend/track duty. I started searching around and really wasn't sure what to get. Well, being that I love Subaru's (the '08 STI is my 4th) I browsed the local forums and came across a great deal from a guy who was in a hurry to get out of his obligation. Apparently his wife wanted a new FX35 and wasn't that in to the STI...... their loss. So I jumped on that deal and had a WRB '08 STI with a couple thousand KM's on the clock (about 1200 miles).
Here are some pics from Day 1: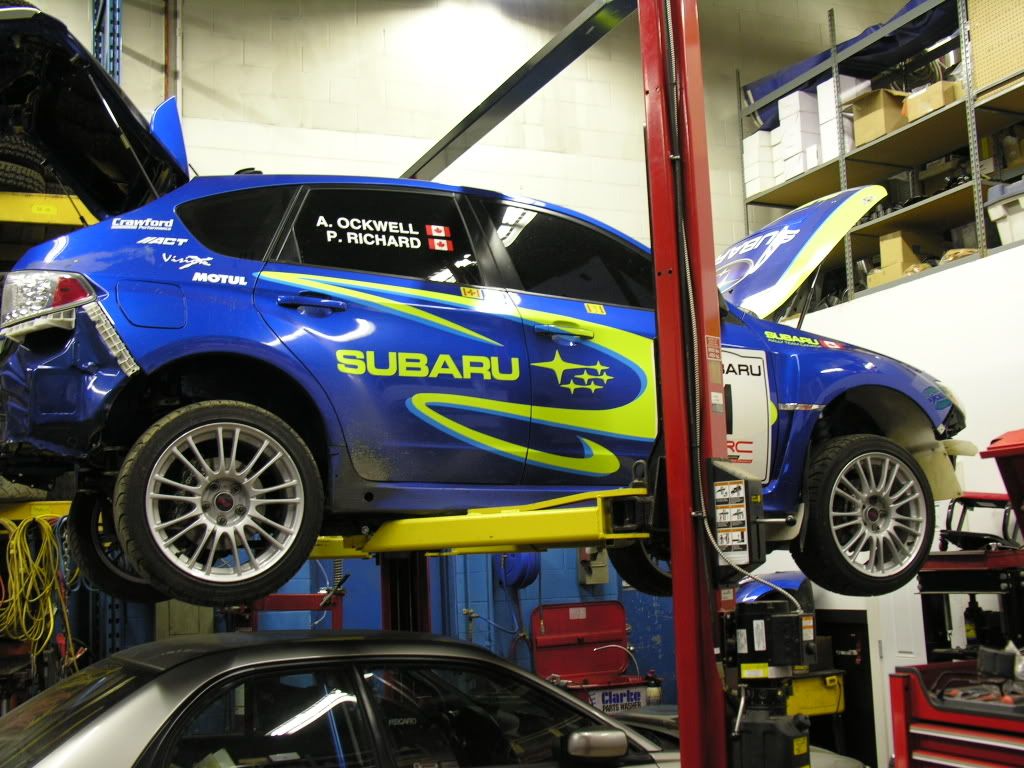 ... :lol: just kidding, I wish.
Here are actual pics of Day 1 with the '08.
My 2008 STI w/ BBS + NAV (only configuration available in Canada in 2008)
1250 miles
Passenger, rear quarter, and hatch glass dark tint
Sport grill w/ emblem delete
Cobb DP
Cobb AP V2, Stage 2 Flash
Cobb short shifter
April 5, 2008: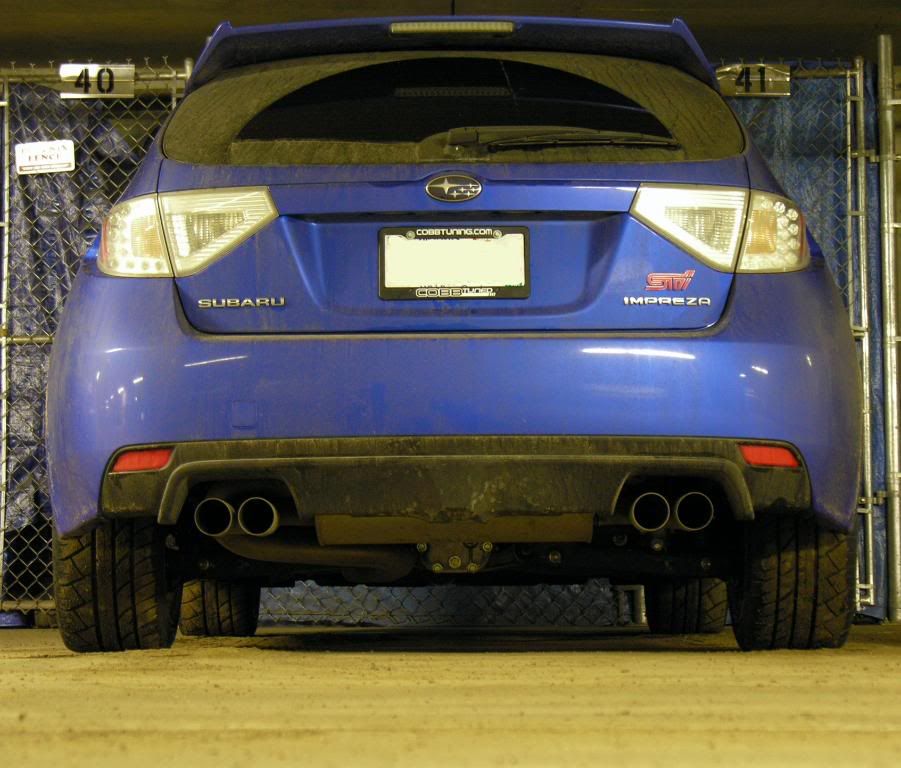 The story fizzes out a bit at that point since all I was thinking/eating/breathing was my '07s build. Don't get me wrong, I loved my '08 and was totally spoiled having that at my DD, but who wouldn't be focused on their go-fast car?
Here are some pics from a little while later with the car cleaned up, debadged, and out of the parkade -
April 10, 2008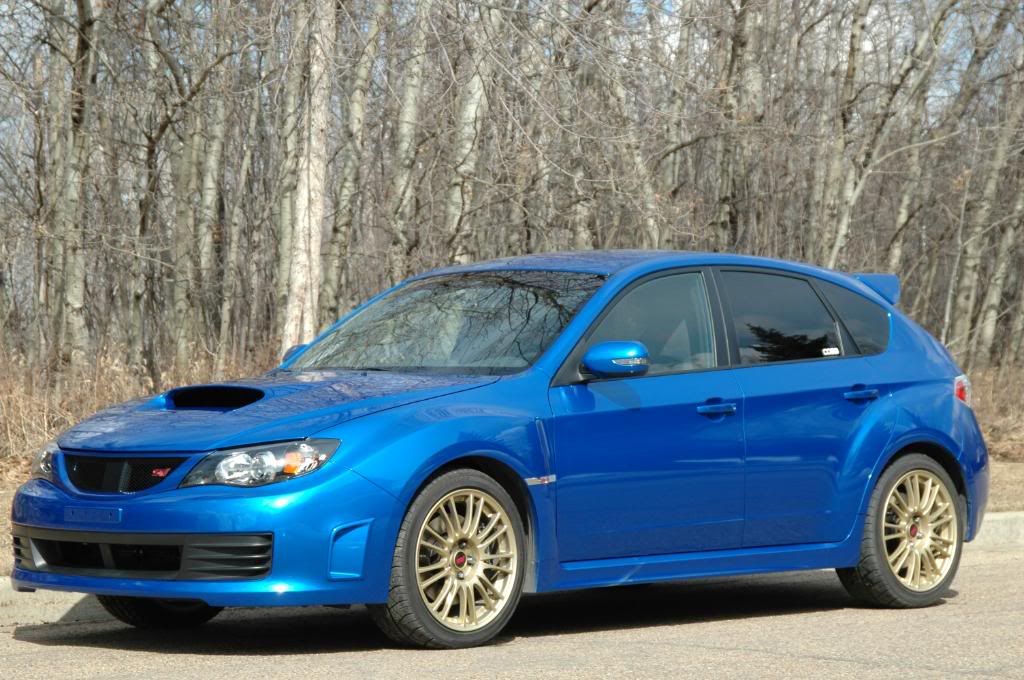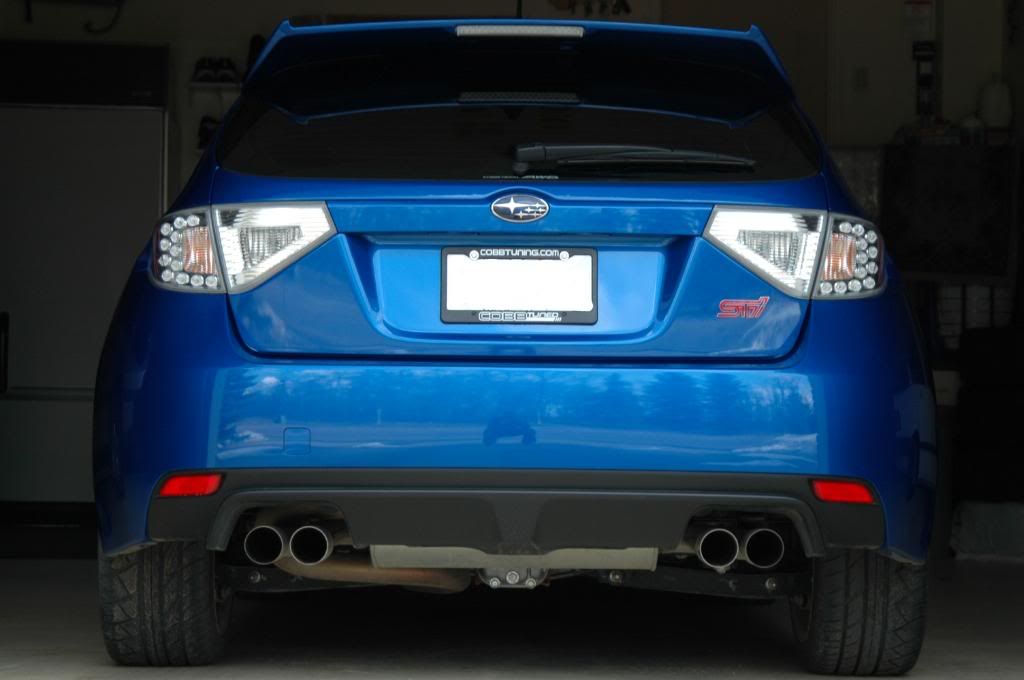 ...I really need to do something about those tail lights.
Up to that point, I'd had quite a bit of seat time and was starting to learn the feel of the new GR STI. Without a doubt, it's a completely different animal than the GD's. The ride is softer, yet the rear suspension feels infinitely better. The interior is much nicer and more upscale compared to previous years. lastly, the build quality and sound insulation are a step up as well. As for the hatch looks, I liked the new look when it came out, and still do to this day. I've always had a thing for hatchback's, so what can I say? Also, being able to fit a ton of gear in the back doesn't hurt my feelings either....
Moving on...
Well, we had a freak snowstorm deep into April which forced me to throw on my winter wheels/tires from my '07. The '08 was shod in the OEM STI Limited rims and my Michelin Alpin's for a few days. Thankfully I had them on, otherwise I think this situation would have ended a lot worse -
April 22, 2008
Luckily snow tires, AWD, fast reaction and a LOT of luck saved me and my car's *** that day. An alignment and a repaint on the front bumper were all that needed to get my car back to 100%.
Fast forward again since all this was happening -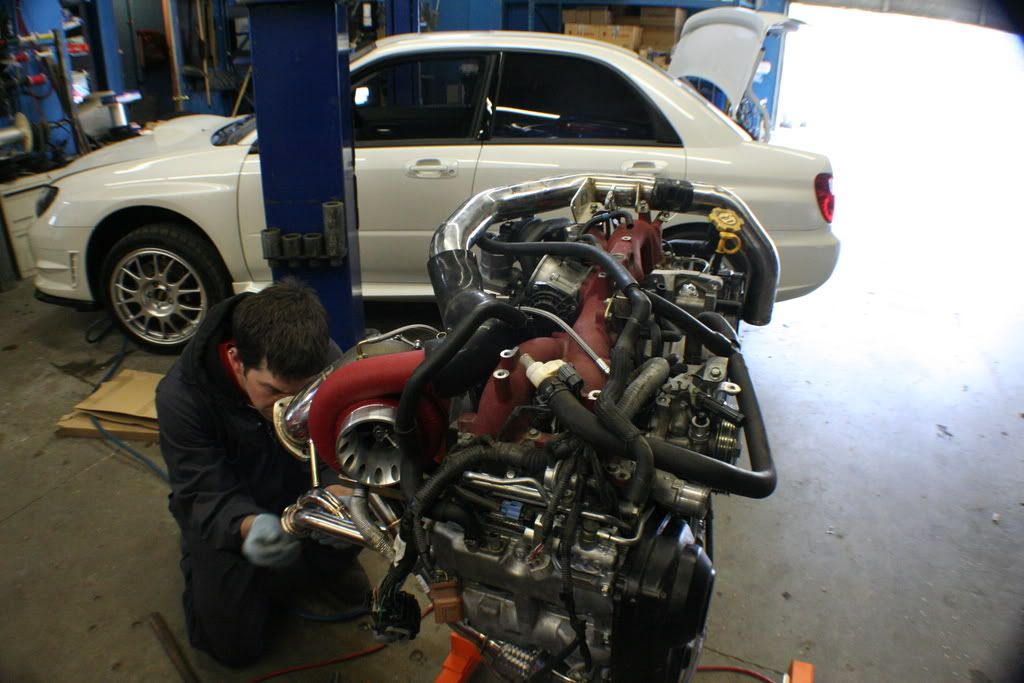 - and now we're in June 2008.
I figured I would have had my '07 back at this point, so I had signed up for a track meet. Unluckily for me, the '07 was still far from being done so I was left with two options - pull out of the track day, or get the '08 ready. Who would pass up track time?
So, on my birthday, June 8, I headed out to the track and despite the awful weather, had fun bombing around. Unfortunately, I also learned how awful the stock suspension setup was on a track. The body roll was insane, and quick transitions made it very hard to be fast through the corners. I know with swaybars, coilovers, an agressive alignment and some tires, the '08 would obviously do way better, but I still thought it was interesting to see how a stock setup performed through the twisties.
Some pics from that day -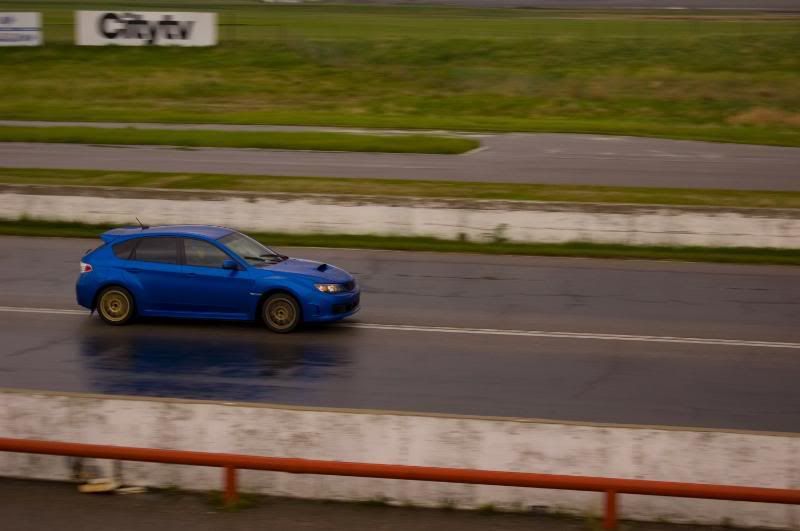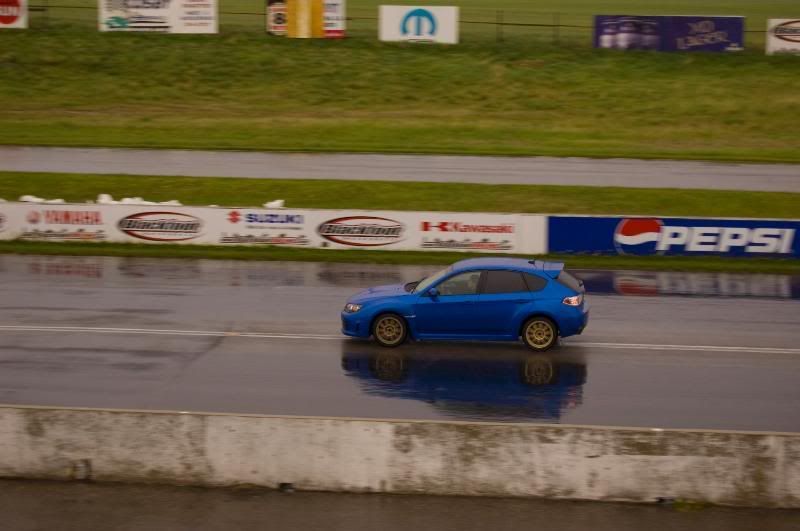 After another track day with the Porsche club July 4, 2008, life carried on without anything special happening to either car. The '07 was still issue-ridden and the '08 was doing it's thing getting me around town. I actually ended up removing and selling the Cobb DP on the '08 since I just wanted to be Stage 1 and carry on thinking that this was going to be my unmodified DD. How wrong I was....
And that bring us up to the present.