This here is my member journal, which will detail the progression of my 2009 Subaru WRX STi.
BACKGROUND-
As you can see f
rom my SN "KMan
Z
", I came from the land of Nissan's venerable Z car, namely the 350Z. I owned 2 350Z's ('03 and '07) from 2003 up until this past August 2009, and a '98 Prelude SH in between during college. My former cars: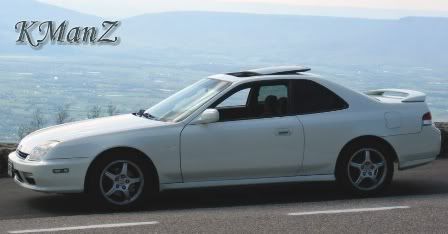 MY STi-
So, in August of 2009 I purchased my first Subaru, a base Dark Gray Metallic STi, from Annapolis Subaru :tup: While waiting for the deal to be finished, I purchased the Whiteline Steering Wheel Bushing kit, some rubber floor mats, and a cargo net from the Parts Dept.

The first thing I actually had done to the new STi was the Venture Shield clear bra, due to the many complaints about the Subie paint. While the clear bra was getting cut on, I happened to notice that right next door was Mach V Motorsports. Big mistake... I wandered over there and left with Whiteline front and rear sways. A week later, these were installed along with Rally Armor mudflaps, and the car transformed from a jello-like boat to a tight handling machine. A few weeks later, the Steering Bushing kit was finally installed, and things got even better.


Windows: still not tinted as of Halloween 2011
But I did just install an AEM intake.



MODS:
SUSPENSION-

Whiteline 24" Adjustable Front Swaybar

Whiteline 22" Adjustable Rear Swaybar

Whiteline Steering Rack Bushings KSR207

Whiteline Rear Diff Mount Inserts KDT903 (installed 26Mar10)

Whiteline Rear Subframe Bushings KDT902 (installed 26Mar10)

Kartboy Front Endlinks

(installed 31Mar10)

Kartboy Rear Endlinks (installed 31Mar10)
BRAKES-


PERFORMANCE-

AUDIO-

Alpine 9887

Alpine PDX 4.150

Polk SR6500 6.5" components

PAC SWI-JACK Steering Control Adapter

JDM Bezel

Forester DIN Pocket
APPEARANCE-


5Zigen FN01R-C - 18x8.5 +48mm (removed in 2010)


Rally Armor Urethane Mudflaps

Venture Shield Clear Bra

Subaru Aftermarket Accessories: floor & trunk mats, Auto-Dimming/Homelink rearview mirror
FUTURE GOALS-


After a year and a half mod moratorium, I've decided to open the wallet and add some things to the car.


Engine: AEM intake, Tanabe exhaust, EBCS, and another Protune (either Mach V or IAG.

Suspension: RCE Yellows, Whiteline ALK, and maybe the Rollcenter Adjust kit.

Stereo: Add subwoofer to finish the system

Appearance: WINDOWS TINTED!