The time has come for me to sell one of my favorite project cars. Starting off life as a 2000 RS coupe this white beauty now attracts a bit more attention. The car is 13 years old and does show some signs of the body aging but all and all would make a great driver for someone who wants a very well balanced performance car. Even though the chassis has just over 200k on it everything that was tired and worn out has now been replaced and upgraded.
The swap came from a 1998 JDM RA V-Limited STI which is one of the rarer cars that Subaru produced. AS I understand it they only made 555 in commemoration of Subaru's winnings in 1997. Powered by an EJ20K, VF24 and a 8 thousand RPM redline the car was modestly rated at 280HP from the factory (like the standard STI) but some say that they really came with more. Here is a few pictures and a list of what the car has.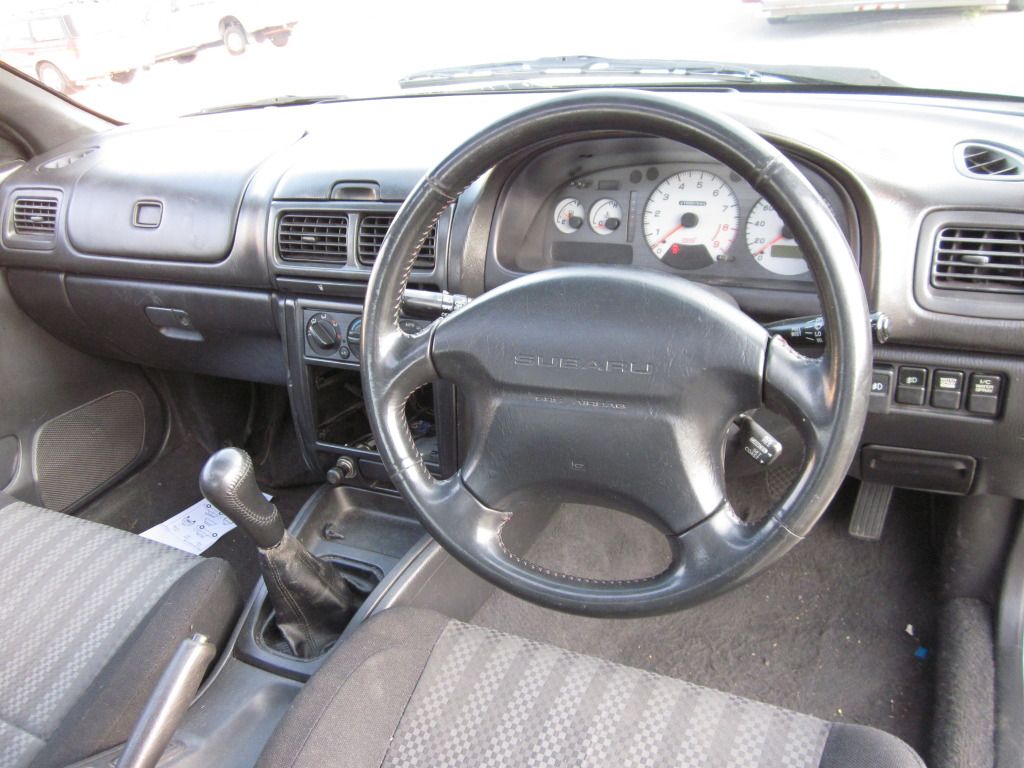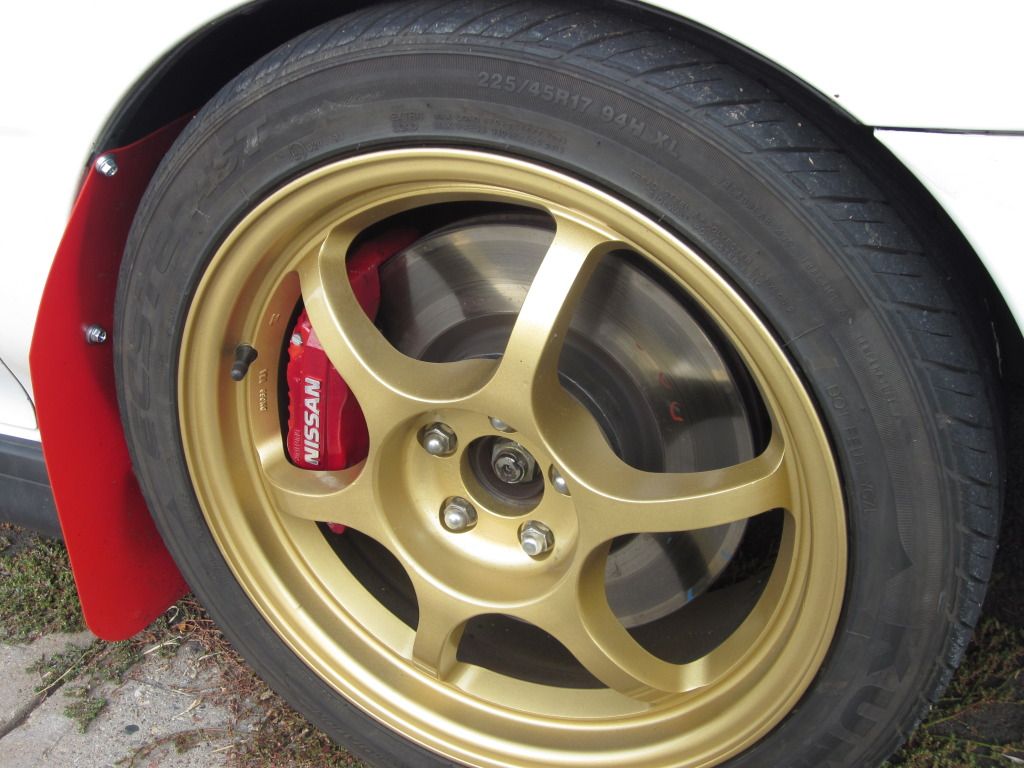 - The motor and power side of things are relatively stock. All dried out and rotted vaccum lines have been replaced and even though the motor only has 130Km on it (80,000 miles) there is a gates timing belt in there and a 10mm oil pump along with an Apexi drop in air filter, new NGK iridium spark plugs and a STI fuel pump.
- When it comes to the brakes and suspension however there has been a quite a bit done.
Bracing has been added through out the car; in the front the car is equipped with a Cusco front strut tower brace and aluminum fender braces to keep everything inline going over bumps and turning into a corner. In the rear there is a very nice X-brace bolted in between the rear strut towers to help with oversteer.
Next up is the actual suspension. KYB AGX adjustable struts and Prodrive P1 lowering springs have been installed on all four comers allowing the new user to fine tune the damping rates to suite there needs. Prothane Poly bushings have been installed through out the car to reduce the undesired flex that's inherent in a rubber bushing. However the bushings have been taken a few steps beyond their typical performance upgrade criteria which inludes brass inserts pressed into certain housings in order to keep them properly aligned. To a total of 28 greasesable ZERK fitting installed to keep things well lubed.
The sway bars and endlinks also have been upgraded to a 20mm front bar and a 19mm STI rear bar along with fully solid endlinks to actually transfer the torsion from one side to the other around a turn.
When it comes to stopping the car does quite well with its Nissan 4 piston front calipers clamping down on a 325mm front rotor using Nismo R compound front brake pad. In the rear there is a 2 piston caliper slowing down a 295mm rotor (1 mm bigger then a stock wrx front rotor) using a nice set of Hawk HPS pads.
- The drivetrain has also had a bit of loving. The stock 4.11 transmission is still equipped in the car but it now has a new batch of "uncle scotty's" transmission fluid cocktail. The flywheel has been switched out to a 9lb aluminum SPEC one. The rear track width has been widened 1/2" with longer control arms and most importantly the fake stock VLSD has been taken out and replaced with a beefy 4 pinion VLSD set to have 60ft/lbs of pre-load to keep things a bit more proactive in the rear until the viscous fluid heats up enough to start locking things up.
- Lastly we come to the interior/exterior which other then having rolled rear fenders, Sparco mud flaps, red taillight tint and a red stitched steering wheel is stock. Honestly this is the one place that I feel the car is lacking, there are some dings and rock chips though out the body and hopefully someone with a bit more talent then me could work on them. I'm just not a body man so I don't know where to start.
I would like to see 15k for the car. If you have any questions at all don't hesitate to send me a PM. The car does have a clean Colorado title. Also the car will not be coming with the gold wheels, instead I have a set of stock 05 LGT I will be throwing on.
UPDATE: The motor came in from Japan with a spun bearing, after driving it for a bit it became audible. Long story short the motor was pulled out, the crank got replaced, ACL race bearings were thrown in, newer forged STI rods thrown in ( these are about 50 grams lighter) and new valve seals. Now the motor fresh and better then day one.
Here is a link to my photobucket which has more pics.

[url]http://s184.photobucket.com/albums/x310/fateo66/Snow%20white%20and%207%20PSI/?src=wap
[/URL]