Disclaimer: I have no sponsorships or financial ties to IAG or any other companies listed in my journal. I am a hard-working, private owner of this vehicle and its modifications.
Stock STi baseline = 225whp (IAG dyno numbers are
uncorrected
)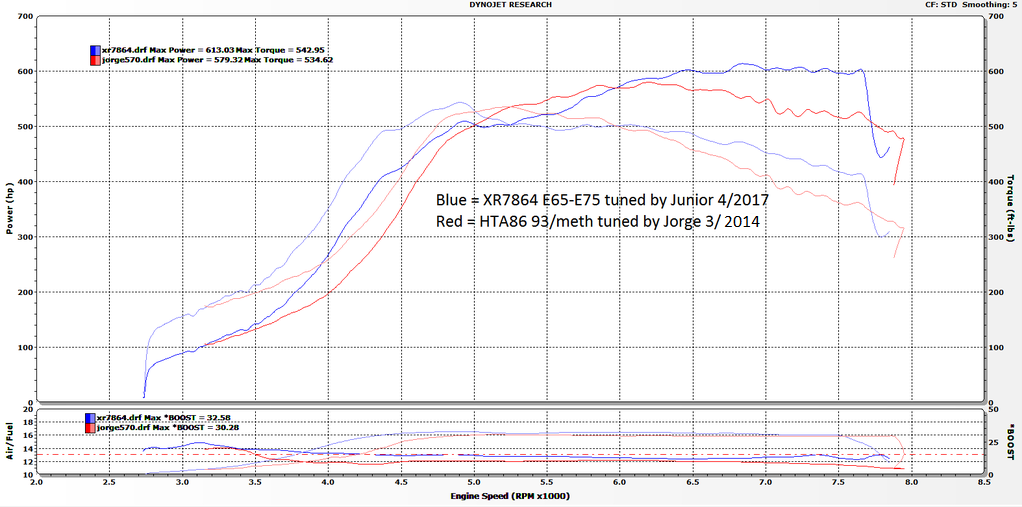 My feedback on this project:
NASIOC - View Single Post - IAG Performance (merged thread)
Love, it's what makes a Subaru, a Subaru
IAG
V-band
Rotated Turbo Kit
-HTA3586 0.82 Tial V band housing (
GT35R vs. HTA86 comparison
) --> Xona Rotor 7864 0.82A/R (4/2017)
- IAG FMIC kit with Spearco core and front crash beam
- IAG 4" Intake
- IAG V-band Uppipe
- IAG V-band Catless Downpipe
- Tial 44mm External Wastegate with open dump
- Tomei Equal Length Headers V-band with Uppipe
- Milltek 3" catback exhaust
- Grimmspeed Electronic Boost Control Solenoid
- Mishimoto Radiator
- JDM 1.3bar STi Radiator cap
- Tial Q BOV
- LFR7AIX Spark Plugs gapped to 0.024
- IAG Air-Oil Separator (
IAG AOS Review
)
- Stock Air Pump deleted
- IAT sensor and 4 Bar MAP sensor
Fueling
- Injector Dynamics 2000cc injectors
- IAG Fuel Rails
- AEM 320lph in-tank pump
- Radium Multi-pump surge tank with 2 Walbro E85 compatible 465lph pumps
- Parallel -8AN feed and -6AN return lines for E85
- Cobb Fuel Pressure Sensor
- Cobb FlexFuel + Speed Density tuned by Junior
IAG Stage 4 Extreme Shortblock (40k DD miles and counting...)
- IAG Closed deck
- Manley TurboTuff Pistons
- Manley TurboTuff I-Beam Rods
- ACL Main and Rod Bearings
- OEM Nitrided Crank
- Pinned Mains
- OEM 11mm Oil Pump
- Gates Racing Timing Belt Kit
-
12,000mile/1year warranty
IAG Stage V Heads (100k DD miles and counting...)
- Flipped Cosworth Manifold with
retained Air Conditioning
Stock Vs. Cosworth IM comparison
- 14mm IAG head studs
- Copper O-ring
- JE Pro Seal headgasket
- Manley Extreme Duty 33mm Exhaust Valve Set
- Manley Race Flow 37mm Intake Valve Set
- Manley Valve Spring and Retainer Kit
- IAG Stage V headwork with Multi Angle Valve Job/Port&Polish
- Kelford Dual AVCS 272/268 11.30/10.50mm Lift Street Cams
- Cosworth Phenolic Spacers
- IAG TGV Deletes
-
12,000mile/1year warranty
Exterior Modifications (Daily driver so these mods are easy and cheap to replace)
- JNA V-limited polyurethane lip
- 18x10" Enkei RPF1 +38mm, painted matte black by IAG
- Front and Rear fenders rolled and pulled by IAG
- 3mm MotorsportTech custom spacer in the front
- 265/35/18 Michelin Sport A/S Plus -->
285/30/18
-->
295/30/18
- Lamin-X Taillight overlays
- Plastdip'ed Silver mustache
- Daytime running lights deleted
- 20% tint
Suspension
-
2015 STi 13.0:1 Steering Rack retrofit
- SuperPro Steering Rack bushings
- Cusco Steering Brace
- Tein Street Flex 9K/7K Coilovers
- Racecomp Engineering 25.5mm hollow Front and Rear Sway Bars
- Kartboy Endlinks
- Whiteline Roll Center Adjustment/Bump Steer Kit
- Whiteline V2 Anti-Lift Kit
- Aligned to -2.5F/-2.3R; 0 toe; +6.95 caster
- Project Mu B-Force front brake pads, Stoptech rear brake pads
- Girodisc front and rear rotors
Drivetrain
- ACT XT Sprung 6 Puck; OEM Flywheel
- GroupN Engine Mounts
- GroupN Transmission Mount
- Whiteline Positive Shift Kit
- Whiteline Subframe Inserts
- Whiteline Rear Differential Inserts
- Kartboy Front Shifter Bushing
- Kartboy Pitch Stop
- Kartboy Shortshifter
- Driveshaft Shop carbon fiber driveshaft
<--Corsa exhaust new as of 7/2014.
Credits to
Boris
at IAG for these spectacular images!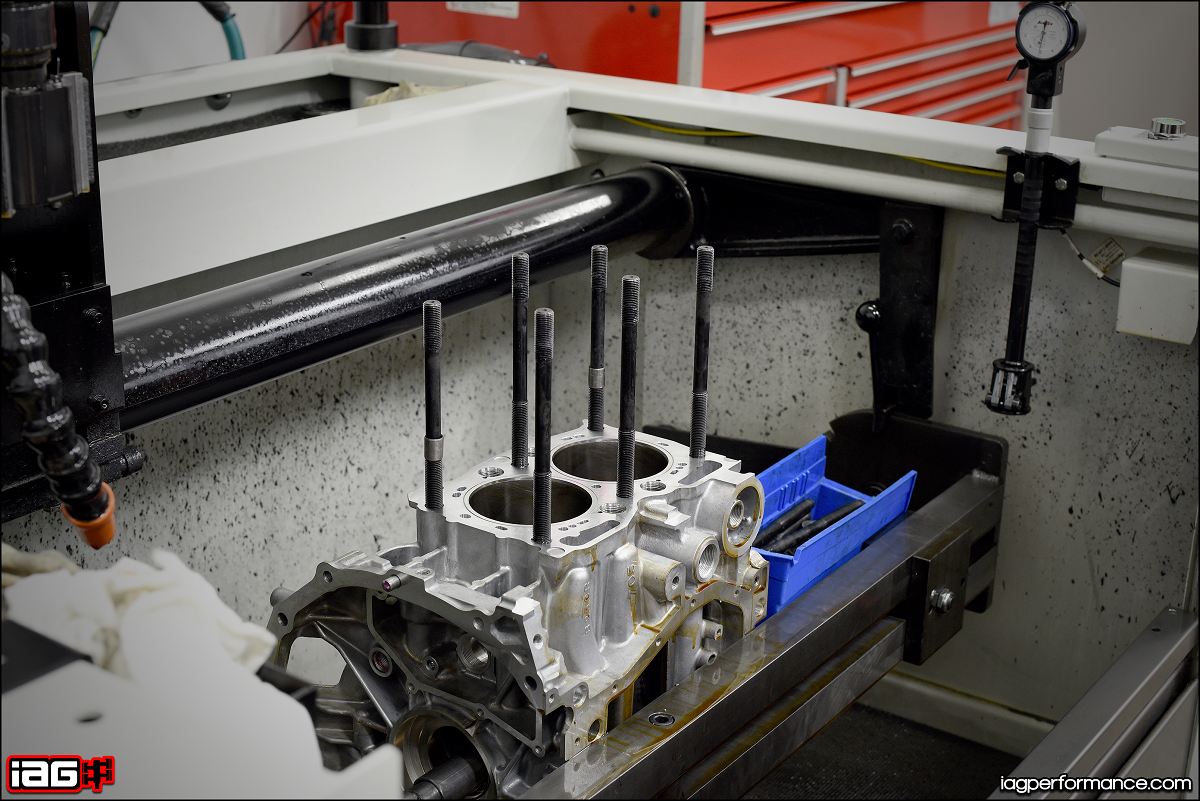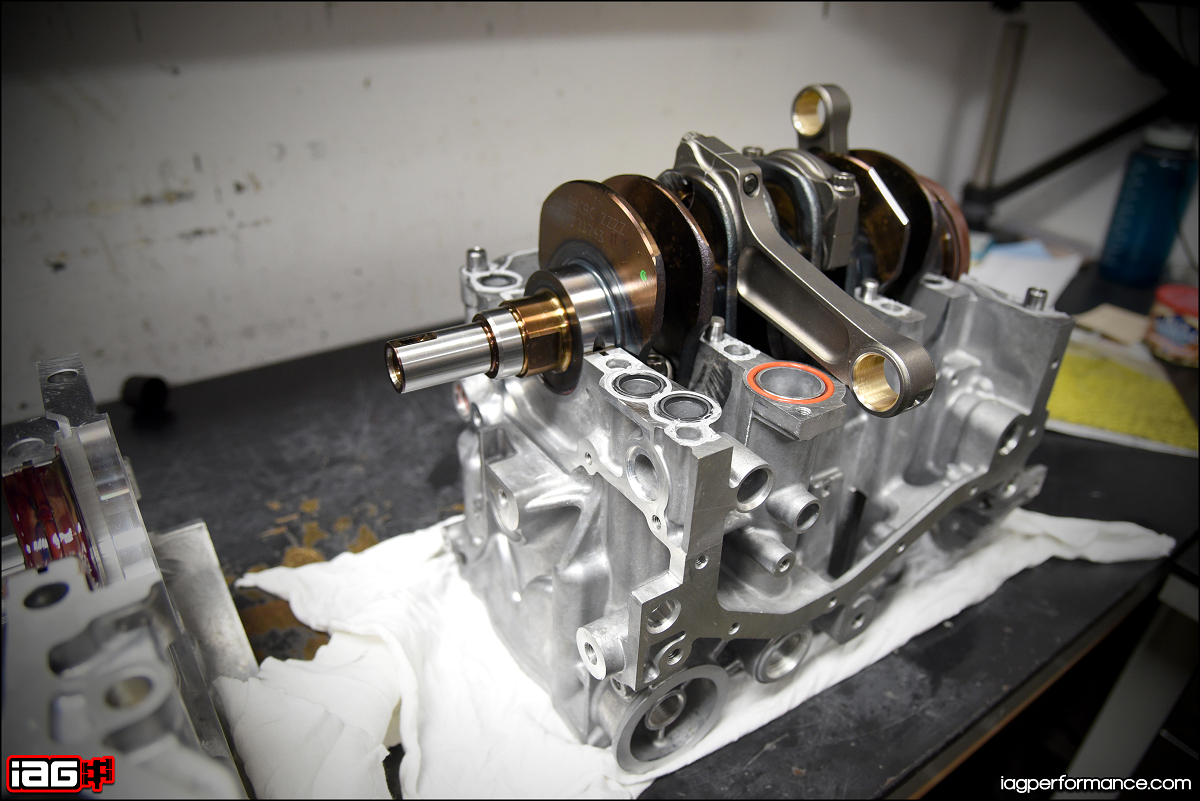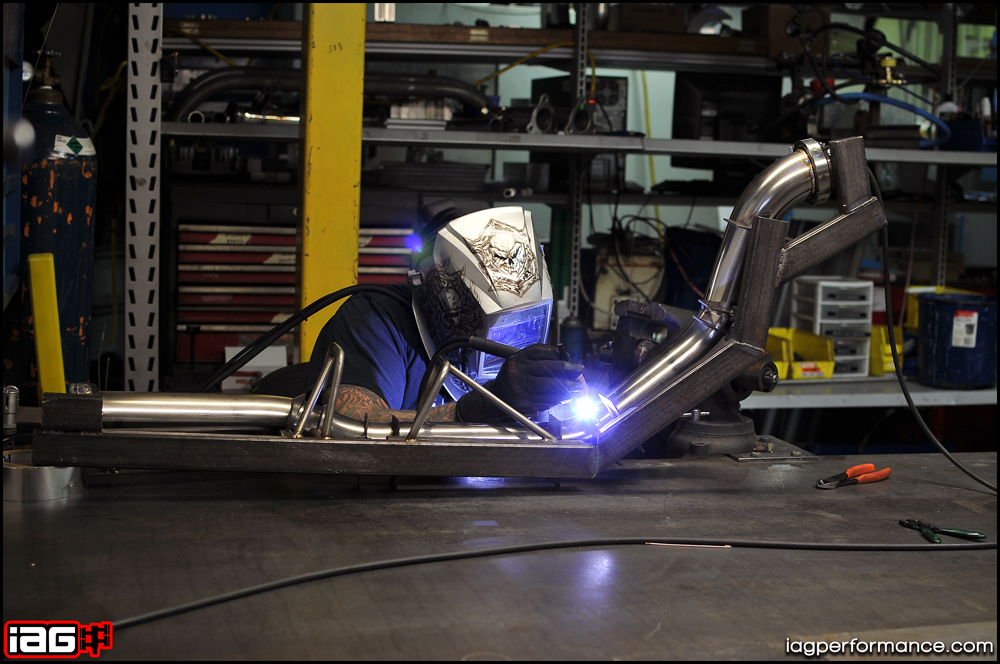 IAG Stage V heads (credits to Crystal_ImprezaV)
fuckin surgical welds