Tools needed, yet not limited to:
Speakers 6 1/2" I used clif designs, Fantastic speakers btw.
screw drivers both types
dremmel with metal cutting wheel
metal coat hanger
pliers
can't remember what else.
First you have to remove the rear door panel
flip out the screw covers and remove the screws
Remove the panel ever so gently by poping out the plastic clips. If one brakes you will need to get some new ones to proplerly put the panel back on.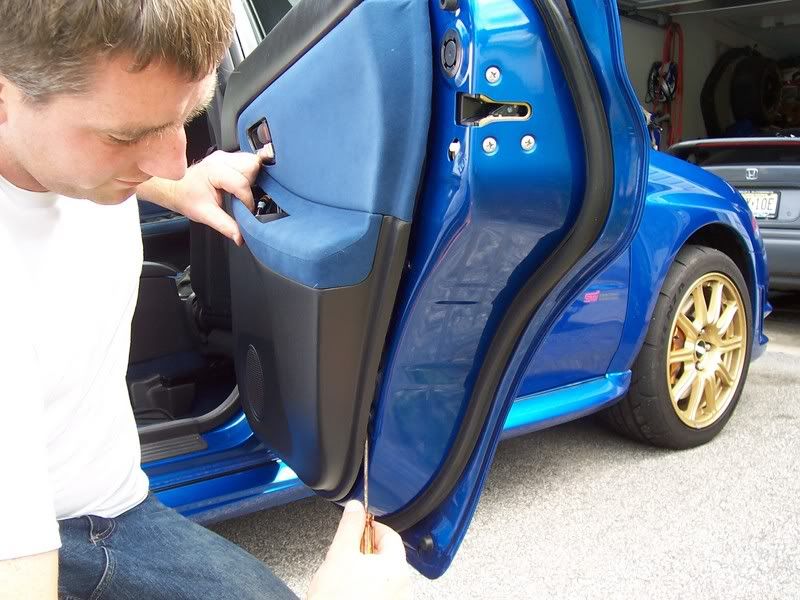 Remove screws and old crappy speaker!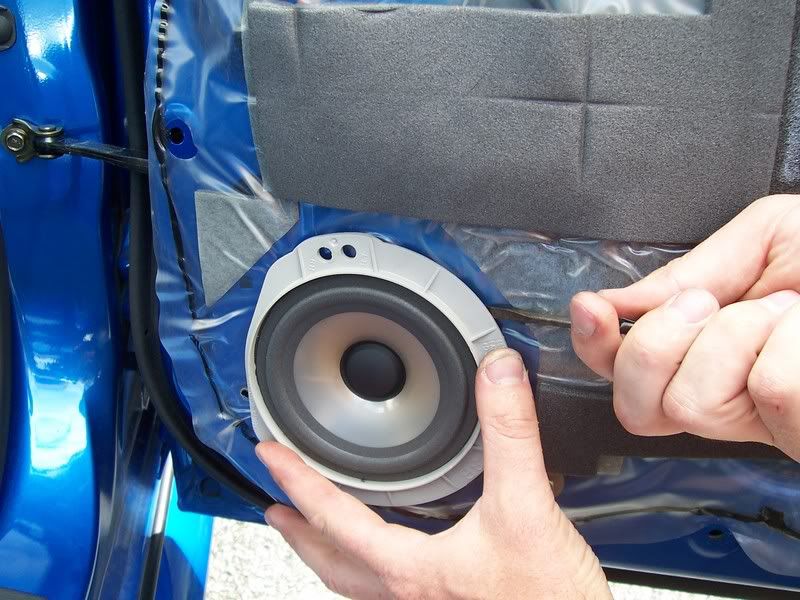 Remove plastic keepers
Measure up the new speakers, lol.