This is a short and simple 'how to'. Thought I'd get this done in the process of TBE install. The downpipe used here is the Invidia catted dp. I'm only showing you where I cut and the after result not the installation process. I read somewhere that the amount of bolts used to hold the shield to the turbo depends on the year. For the 07, I was left with 3 un-used bolts.
Tool used: Dremel with: cutting wheel(expect to use about 3-5);
stone attachment(used to grind down sharp edges)
Before:
1. To start, here it the shield in all its glory. What will be cut off is circled in green.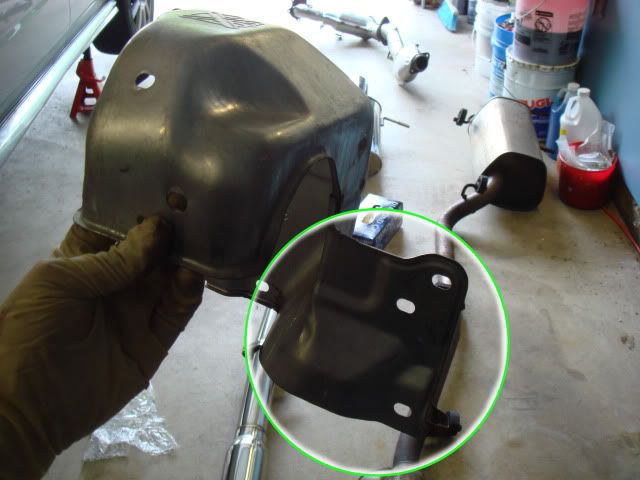 2. From the inside you can see how much will be cut(marked in green)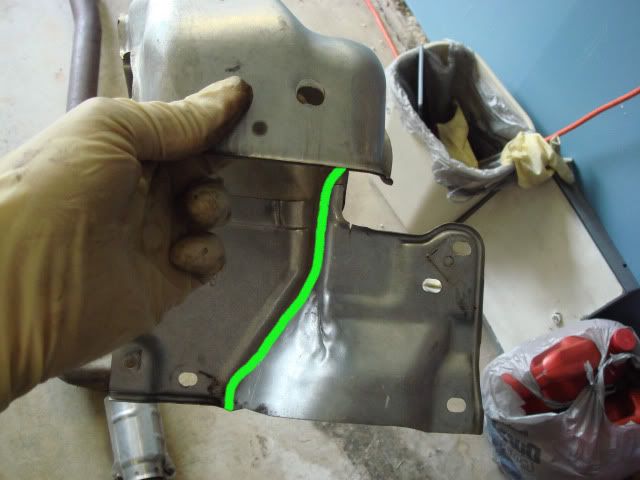 3. From the back(cut along the green line)
Note: at the spot welds where the 2 pieces meet, you will take a little more time in cutting since it's 2 layers now.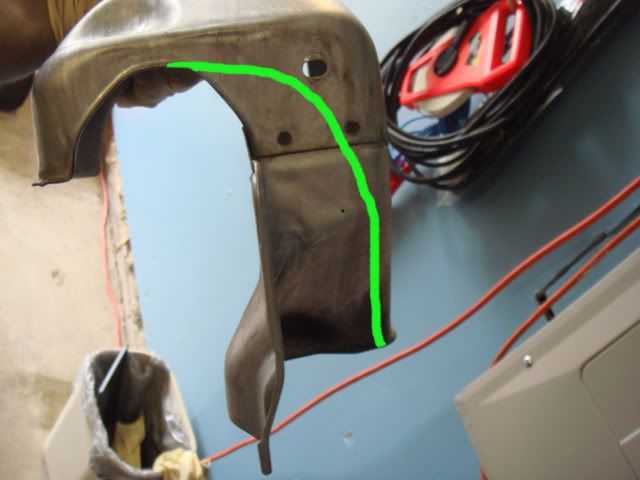 4. The end results: LIKE A GLOVE!!!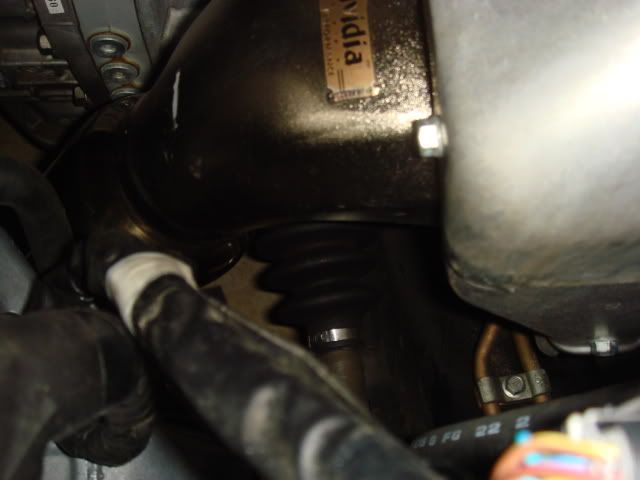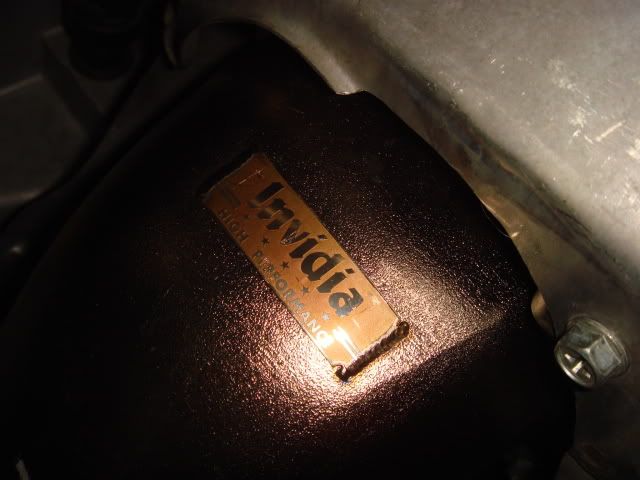 Hope this helps those who are not interested in buying another turbo shield. I personally feel the stock shield covers better than the aftermarket(not mentioning a turbo blanket) from what I've seen in other threads. The plus here is that it's more of a sleeper this way. Enjoy.:tup: