March 2010 - Evo MR BBS rims 18x8.5 +38 (approx 19lbs, forged) pics by Mike (Rube1966)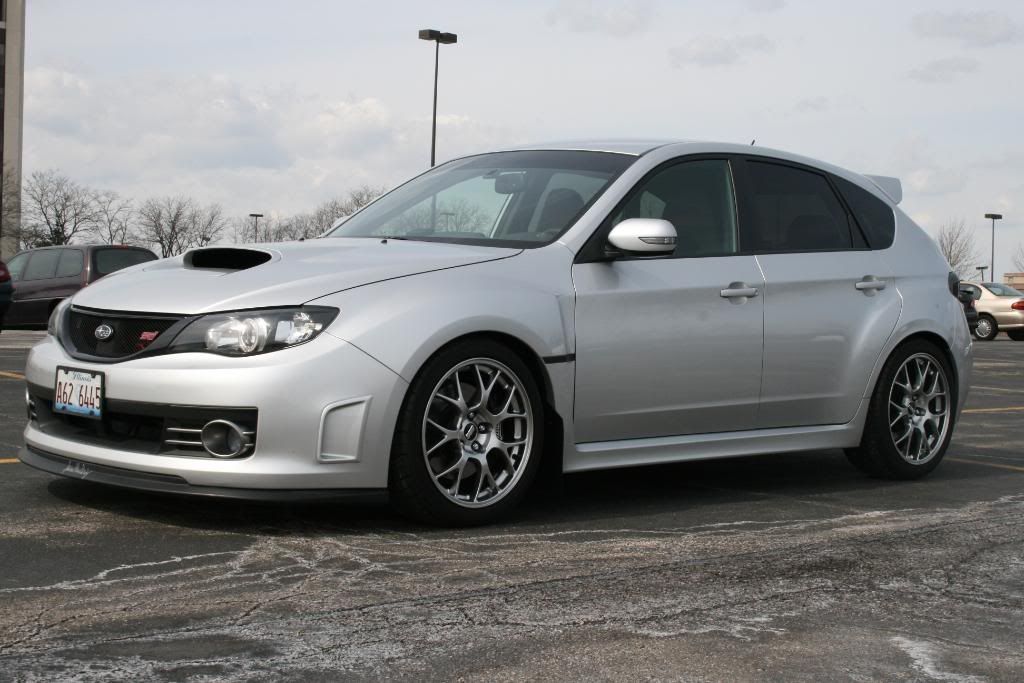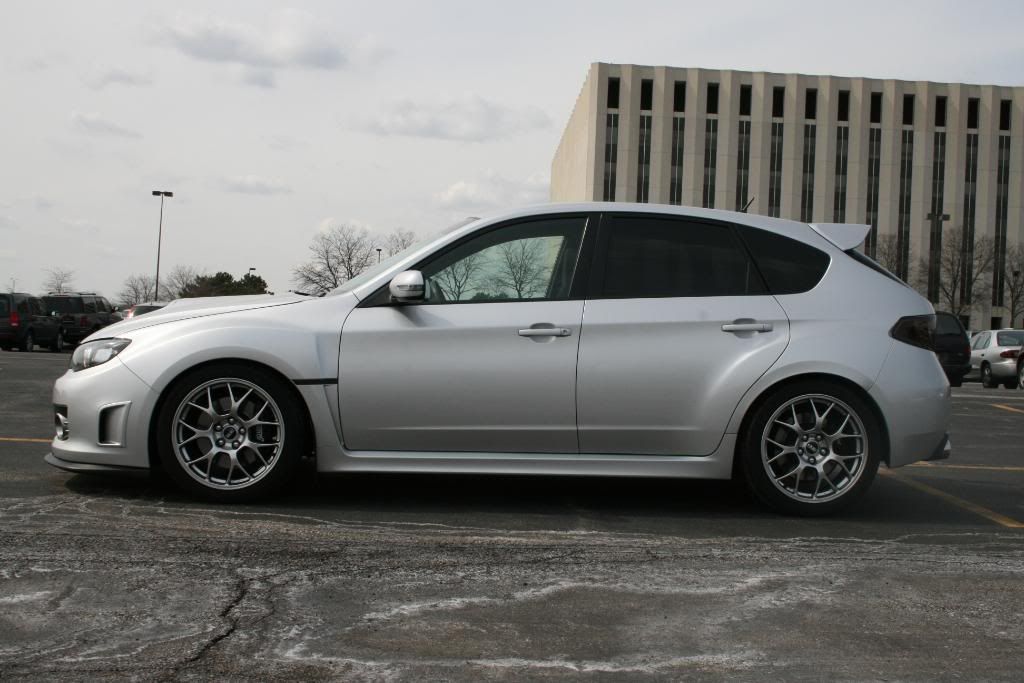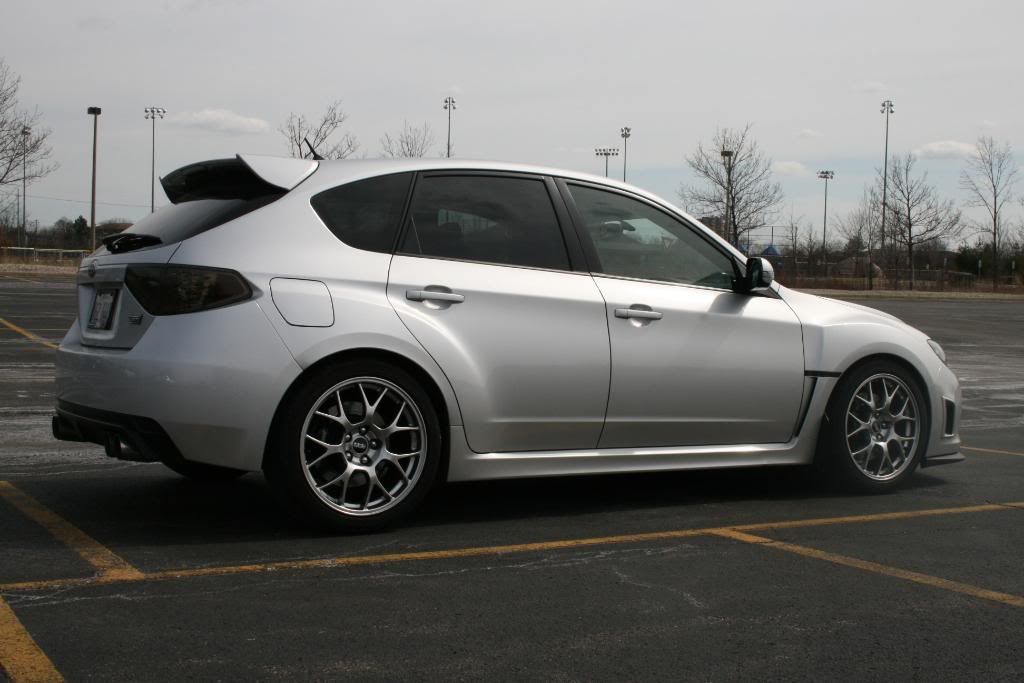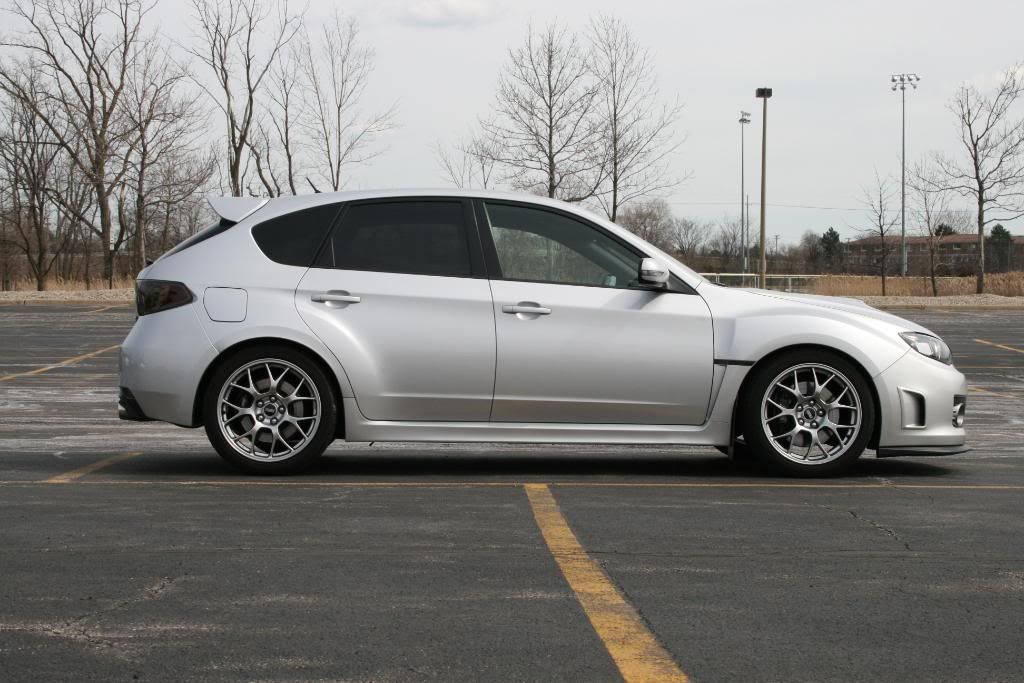 Photo shoot Oct. 09, courtesy of Albert, Mugen76: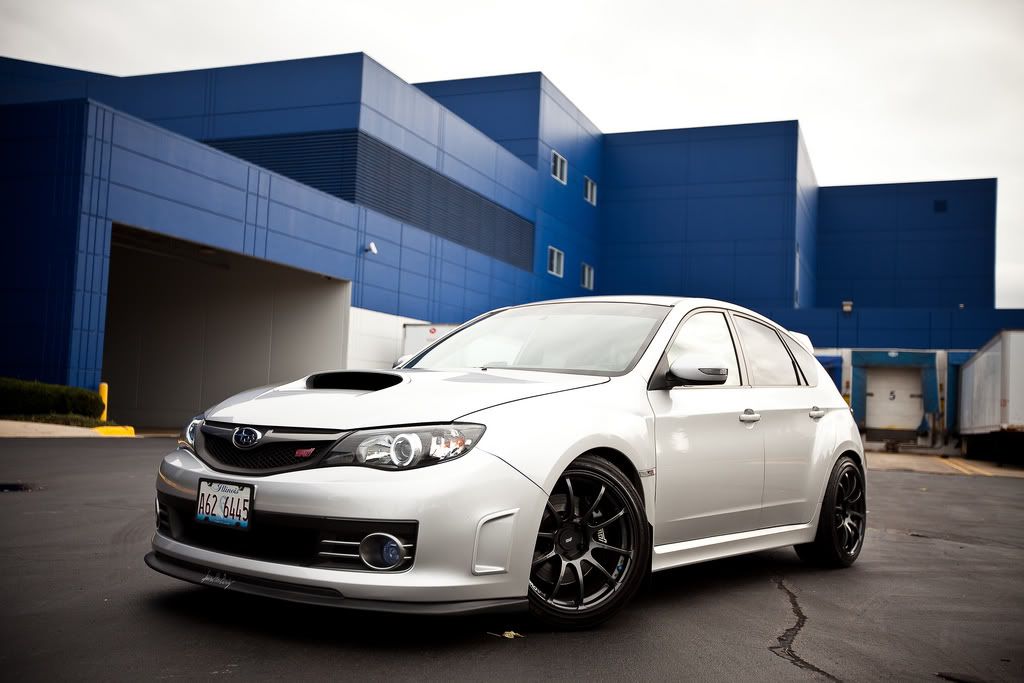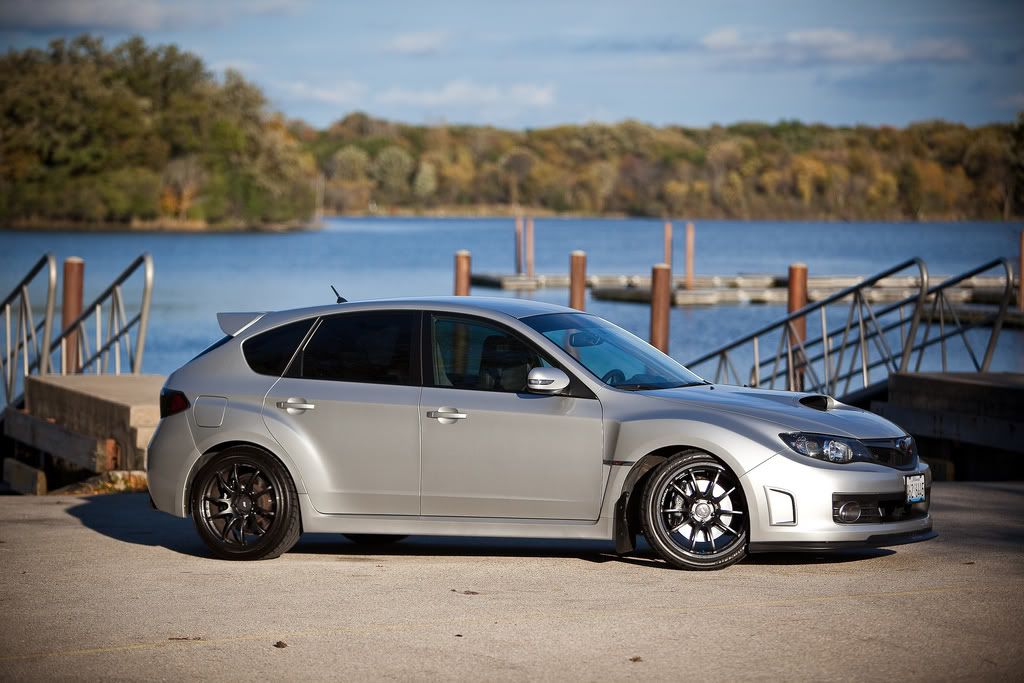 HDR Shot: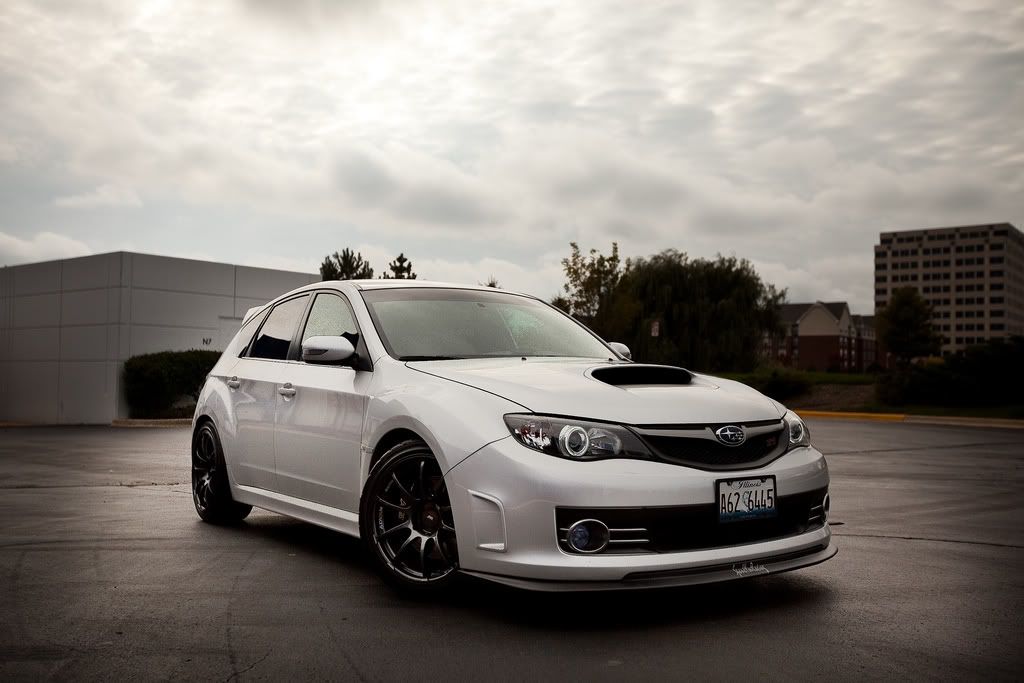 Chad, aka Scoob r u, shots: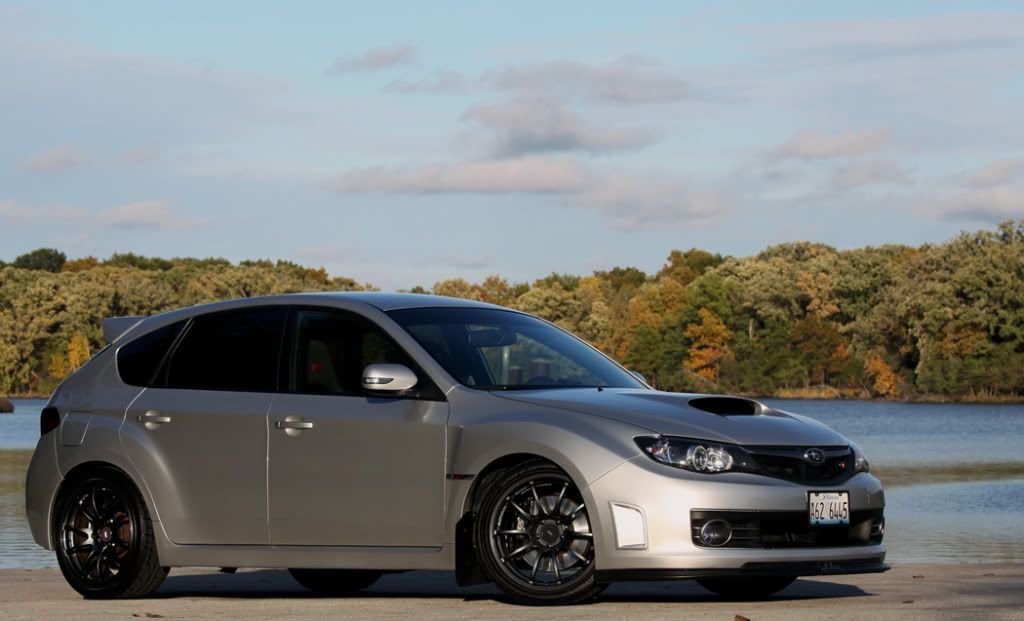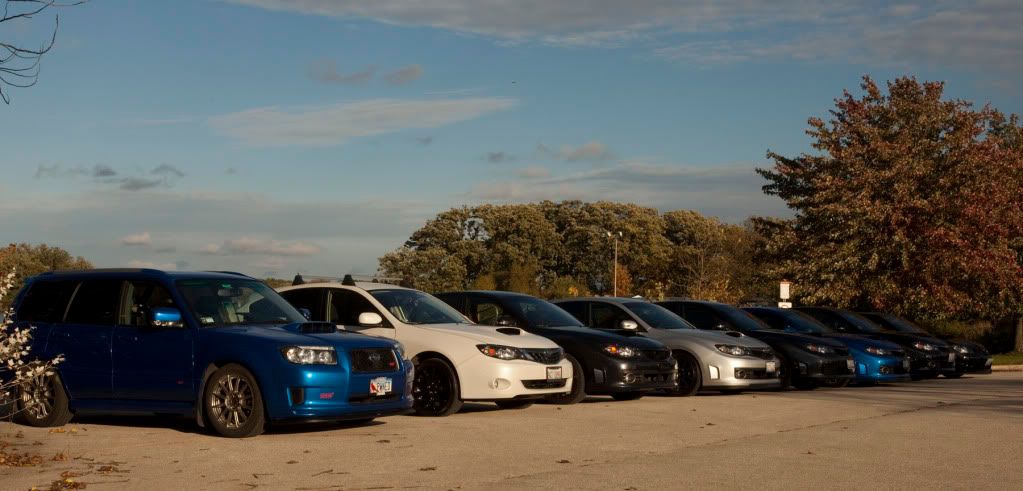 Summer/July '09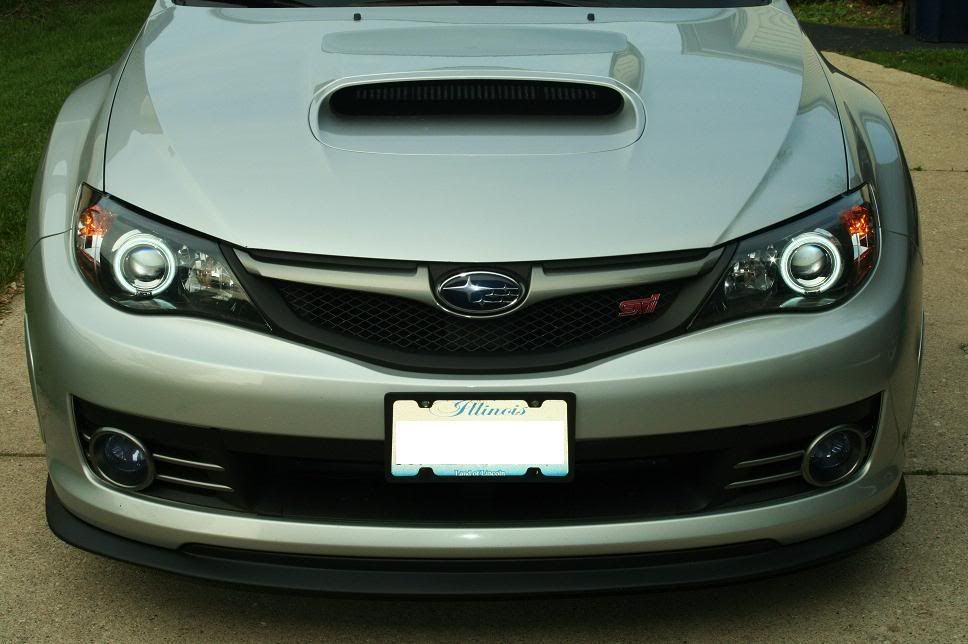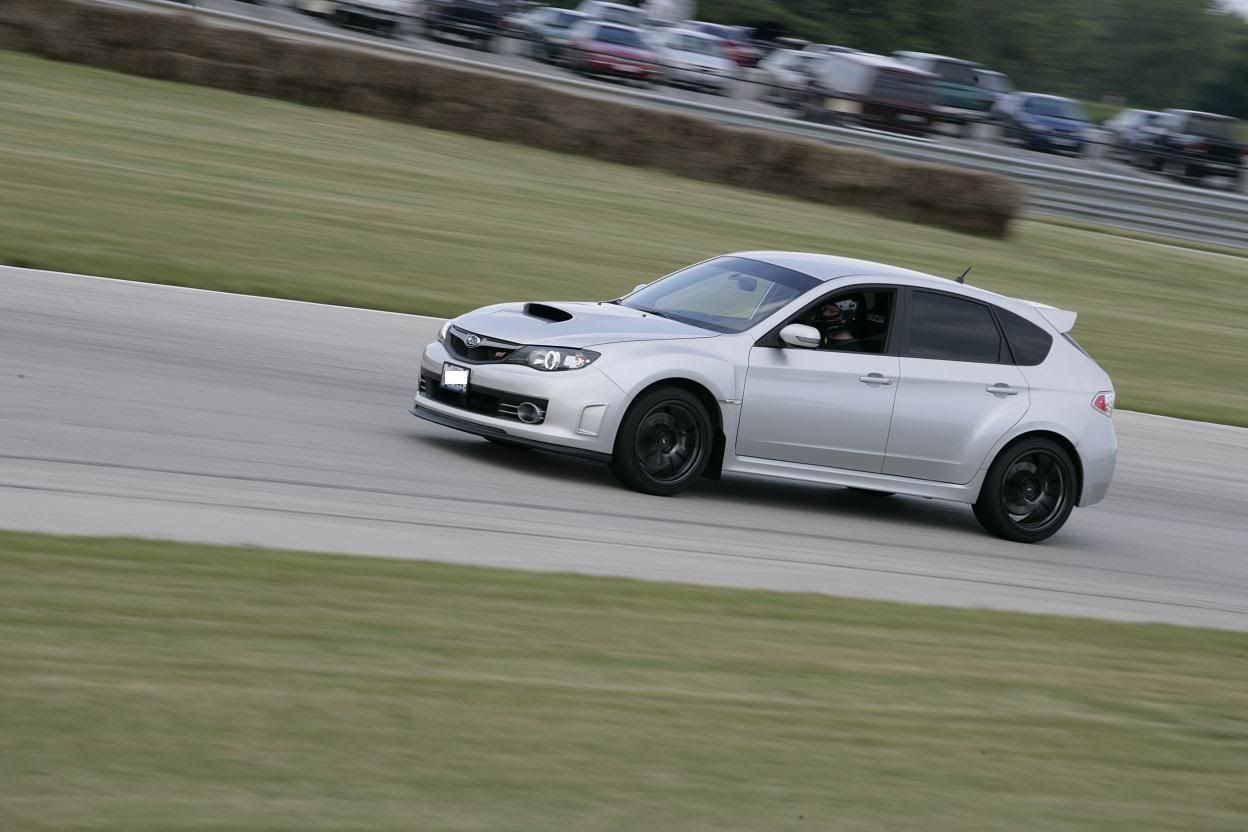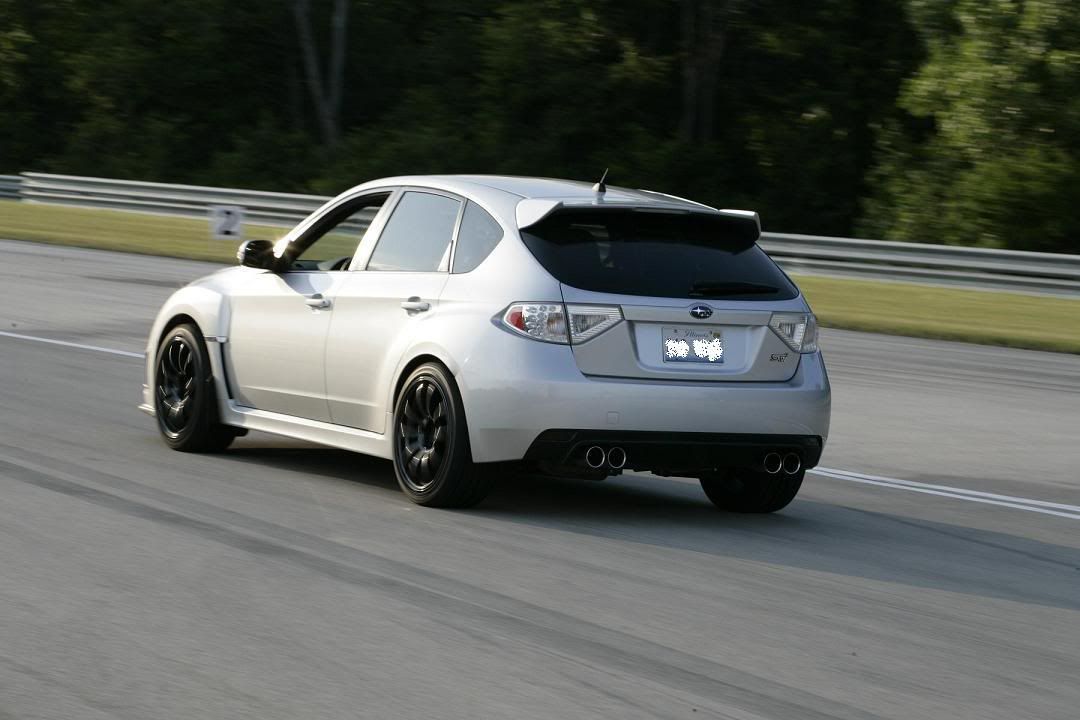 Road America Oct. 09, with tinted tails:
DGM Sport Grille and Hella Horns Dec' 09: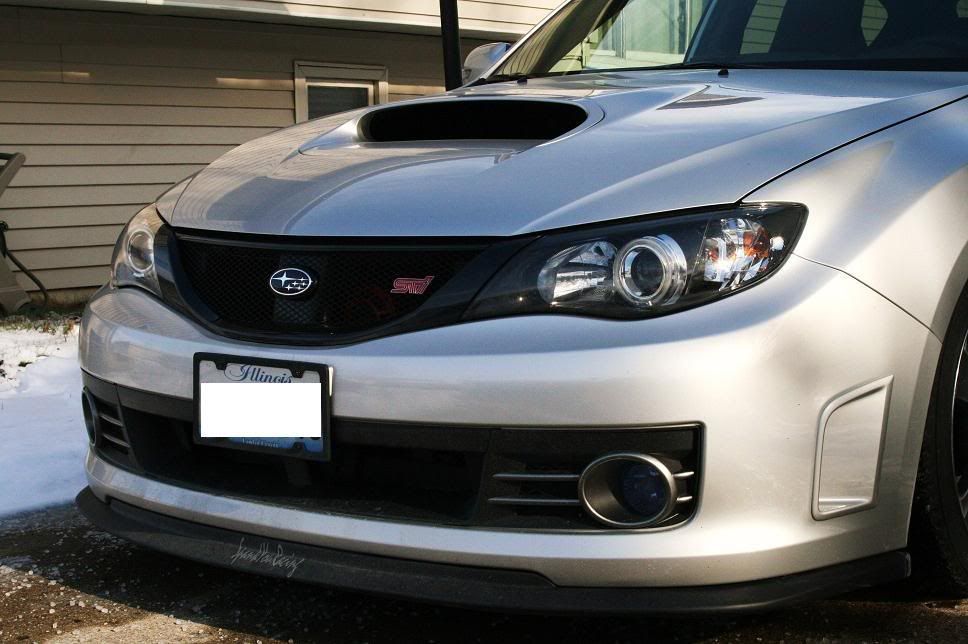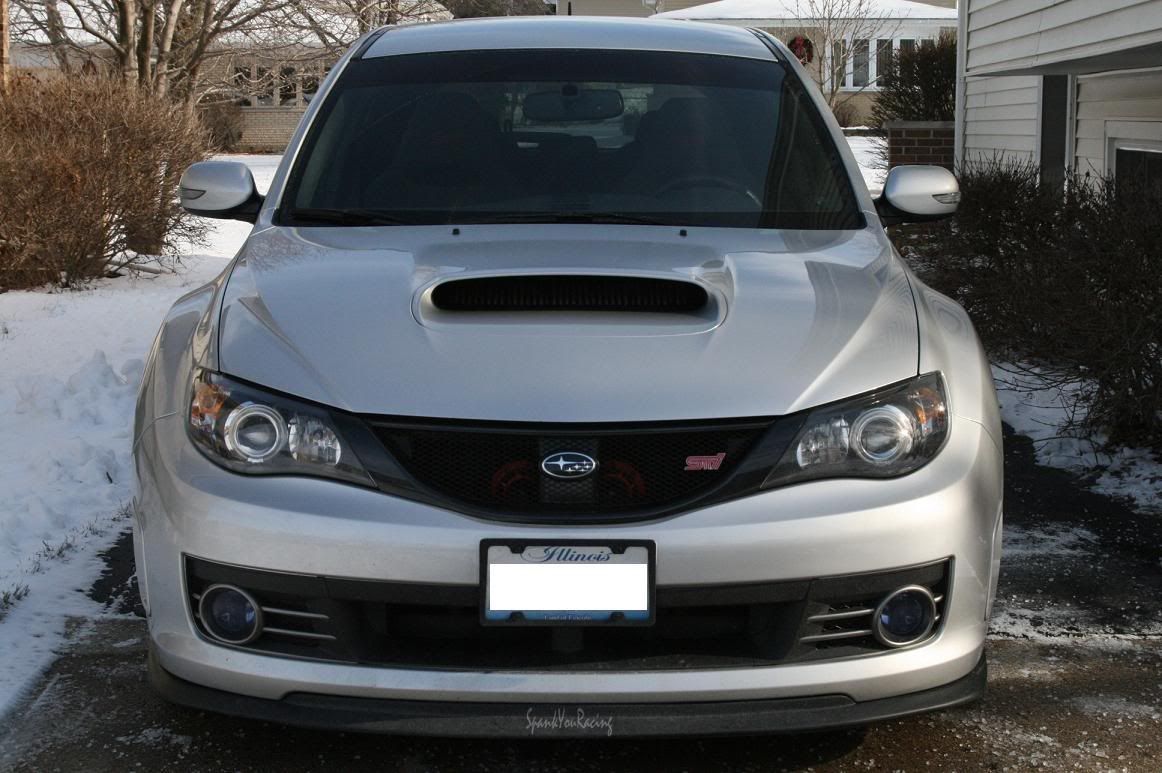 Mod list:
P and L Protuned, 301hp / 330tq (9/17/09)
Harman Motive CBE (till 11/09) Purchased from L-Schleggs (Logan), good dude!
Perrin Polished Quad Tip CBE - 12/09-1/10
Fujitsubo Legalis R CBE - Current
Injen Catted DP
Harman CAI
RCE Regular guy Springs - till 10/5/09
BC BR Coilovers 8/10K Spring Rates till 4/22/10
KW V3 Coilovers 8K/8K - current
Cusco 23mm fixed front sway
Whiteline 20mm adj rear sway
Kartboy / TIC SS Kit/bushings - till 11/09
SPT Short Shifter - current
KB Front and Rear endlinks
JDM Duracon Shift Knob
Advan 18x9 +35 Gunmetal RZ's March 09 through March 2010 (rear fenders rolled only) - Purchased from Discowagon (Jon), good guy!
ran with Dunlop Direzza 265/35/18 DZ101
** Current rims/tires: Evo X MR BBS rims, 18x8.5 +38 with Advan 245/40/18's on them.
JDM Black rear STI logo
EA-Auto CF V Replica Lip - in Road America pics
Bayson R Lip - 5/15/09 and onward.
DAMD Flat Bottom Steering Wheel
Headlight Armor - blue fog lens covers and rear reflector blackouts
Defi Boost Gauge
Lightwerkz Angel Eyes and cleared headlights
RA Front Mud Flaps (fronts only - no rears)
Gunsmoke Lamin-x tail covers (installed by
Chicago Window Tinting | Umbra Window Tinting, Clear bra & vinyl graphics
)
DGM colored Sport Grille 12/09
Red Hella Supertones 12/09
Settings Saver 1/10
Armrest Extension 1/10
LED Color Changing Side Markers
PIAA fog bulbs
R205 Black Fender badges
Sounds / ICE:
Pioneer DVD HU
Pioneer BT Module
JL speakers - Coaxial
Diamond Audio tweeters
Retained stock rear speakers
100w Bazooka 8" self-powered bass tube
Python 991 remote start and security system
60x4 Kenwood amp
Dynamat front doors only
Waaay future (maybe):
20G Blouch Turbo and supporting mods, forged pistons or just a new block
Road America pics:
http://www.iwsti.com/forums/2403662-post17.html
Update 6/13 w/ Angel Eyes, cleared headlights, and Bayson R Lip:
http://www.iwsti.com/forums/2478400-post28.html
7/5/09 - Autobahn Country Club with AMS
http://www.iwsti.com/forums/2507352-post37.html
Props:
Aaron Brooks @ Spank You Racing
Jorge @ P and L
Irfran @ GRD
RCE and Harman for great service