The 13 cars have all chrome headlight surrounds.
The 08-12 cars have blacked out portions of the headlight surrounds.
Pre2012
2012-13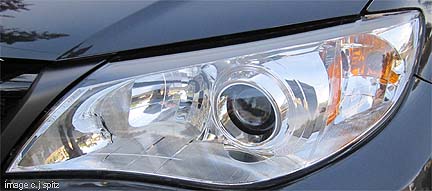 If you find a different headlight, you could get it, then bake old broken headlight and new headlight and replace the insides of the headlights for them to match, then put them back together.