Been a long time since I been browing the forums - decided to do a thread to show all the changes I have done.
The car has now been sitting for over a year now. I first started to build the car, wasn't happy with it and tore it all apart to start over.
The first stage
of the car was wheels, tires, suspension, exhaust.
When I first bought the car
Then got some Work Emotion XD9's, Fujitsubo exhaust, Invidia header, Invidia downpipe, Cobb tune, Tial 44mm EWG.
I wasn't happy with that setup, so I decided to make a twinscroll header for the Borgwarner turbo, along with a Vmount setup.
From there I started to mess around with a UTEC system (tune was horrible). And started some carbon fiber work (hood + fenders) Also now got 19" HRE C93 wheels
Phase 3
Still wasn't happy with all that and decided to scrap it all and start again fresh. So my new setup will consist of the following:
Custom twinscroll header - placing turbo in front of the engine
3-4" reducer off the turbo
4" aluminum exhaust
PWR radiator core with custom endtanks
PWR intercooler core with custom endtanks
Titanium chargepipes
Titanium catch can
Titanium overflow bottle
pair of 38mm EWG's
Tial 50mm BOV
Aeromotive fuel rails
Aeromotive FPR
Aeromotive Y block
Walbro 255 fuel pump
Widebody kit (consist of Chargespeed front fenders, Kakumei rears, stock front and rear bumpers)
custom front splitter/canards
Some pics of the current progress on the new setup
PWR radiator with custom end tanks
custom CNC'd 3-4" reducer
New turbo location
The new twin scroll header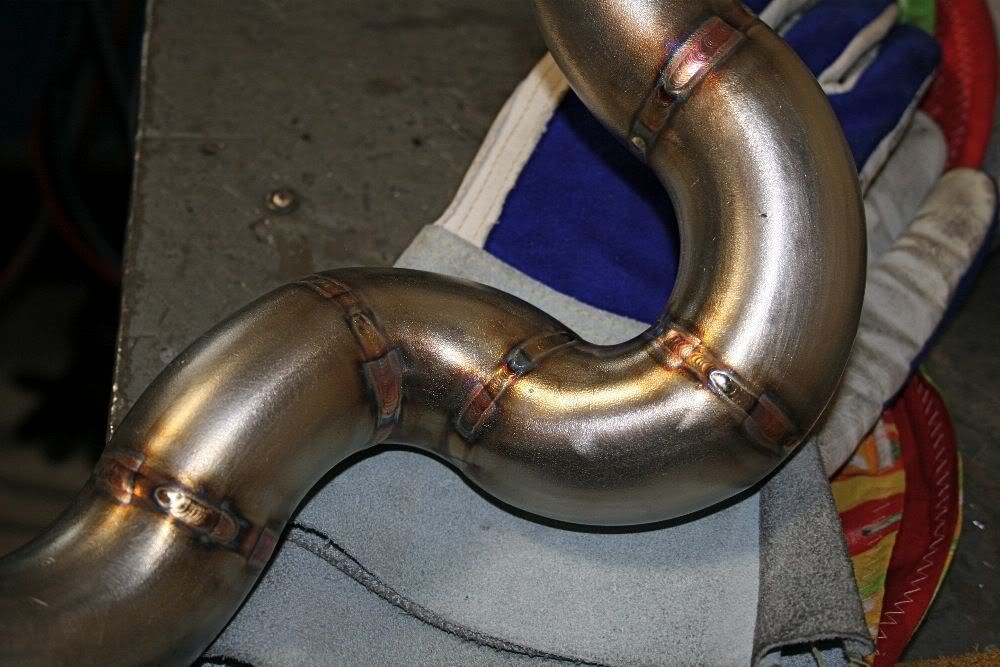 and just for fun this was my car at a local car show (in June) with the old vmount setup