Purchased my 2011 STi in the spring of 2013.
Acquired from Jones Subaru in Bel Air MD w/ 31,000 on the clock
Previous Cars - In order form age 16 to current
1986 Toyota Supra (N/A) - Pretty awesome to have a Supra as my first car! Father is a Toyota Master Diagnostic Tech, so we dropped a rebuilt Jasper engine in it and had it in the shop a few times a month tweaking and fixing things. What an awesome experience!
1991 Toyota Celica - Fun little car to get from point a to b
1992 MR2 Turbo w/ 78k original miles - Owned this while I owned the Celica. It was a very fun car to toss through the twisties. Sold it for a down payment on a house... I guess that was a good decision in the long run, but I still miss that car!
2001 Scion tC - Much like the celica, fun little car to get me from point a to point b.
2004 Ford Focus - This is what happens when you get married, inherit your wife's car, and somehow she ends up with a brand new Rav 4... that I bought her on MY birthday... I think I got the short end of the stick!
2009 WRX - Purchased new and sold to my brother so I could get the STi. Great car, but always had the STi envy. I didn't mod it at all. All the photos of it below are since my brother has had it and has been modding. He's running a stage 1+ OTS.
Heres the '09 WRX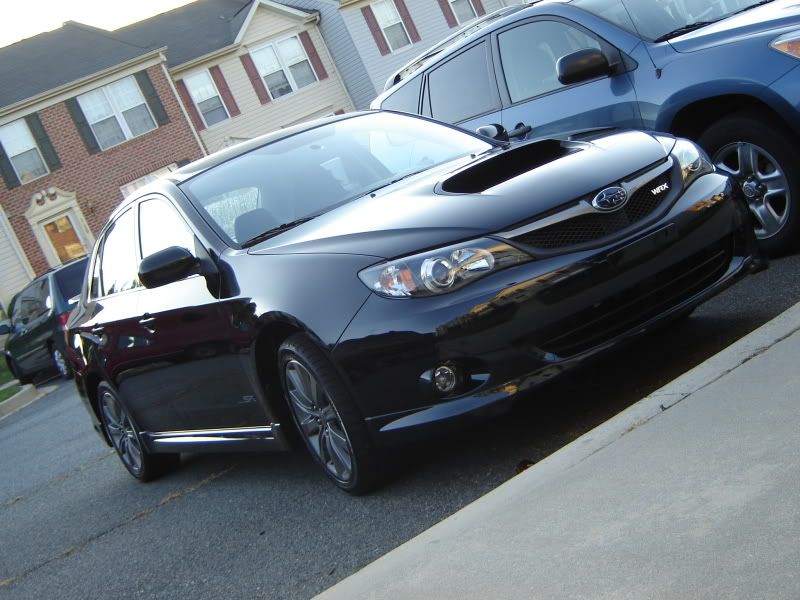 And the '11 STi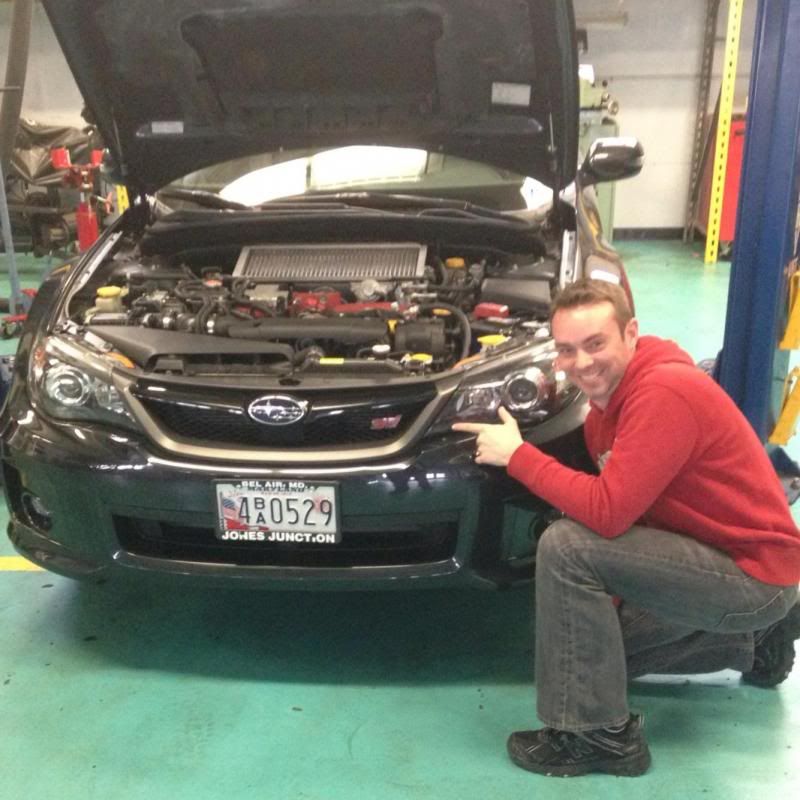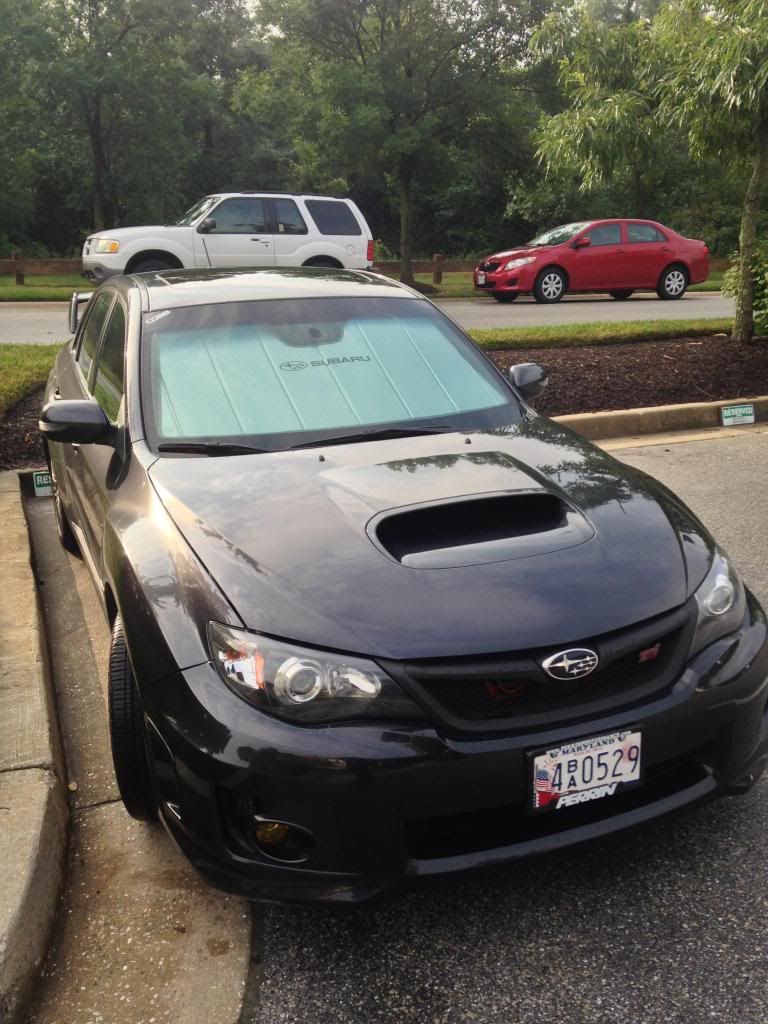 Been slowly adding small items over the last 6 months, so I thought I'd start a Member's Journal.
Just getting this journal off the ground so bear with me!
Future Plans are Stage 2 w/ Pro-Tune from IAG and various exterior mods to personalize
Parts on Order:
None at this time
We welcomed our first child on 1/20/14, so the car spending has taken a back seat.
Parts waiting for install:
JS Auto Design 3 Port EBCS
--------------------------THE MOD LIST-------------------------
Driver Mod
Parents bought me an 8 hour advanced driving course at Summit Point Raceway for my 21st Birthday!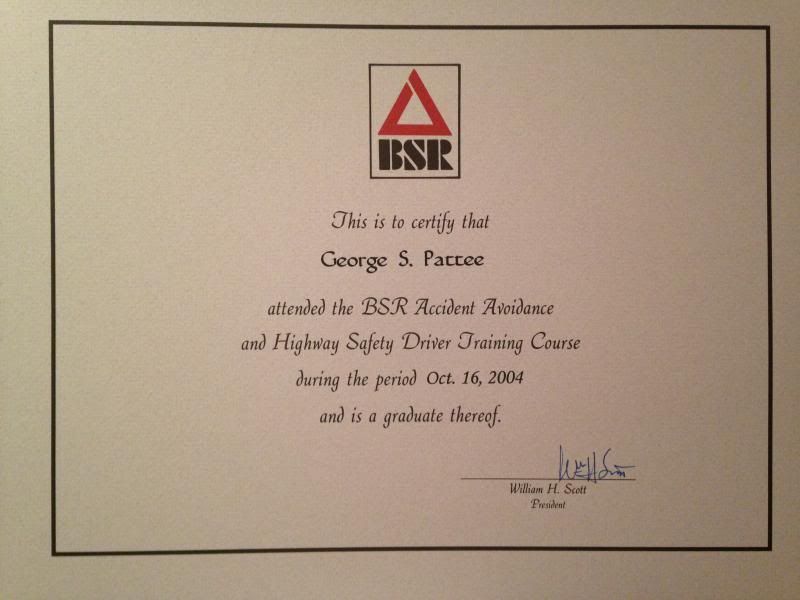 Fuel & Tuning:
Cobb AccessPort - Stage 2+ OTS Map for now.. Once the EBCS goes on, I'll be getting an e-tune from Doonie at RockSteady Tuning
93 Oct Pump Gas
Fuel Line Extension Mod
Exhaust / Intake:
SPT Cat Back Exhaust
AEM CAI
COBB Catted Downpipe
Drivetrain:
TWM Short Throw Shifter
TWM Front & Rear Shifter Bushings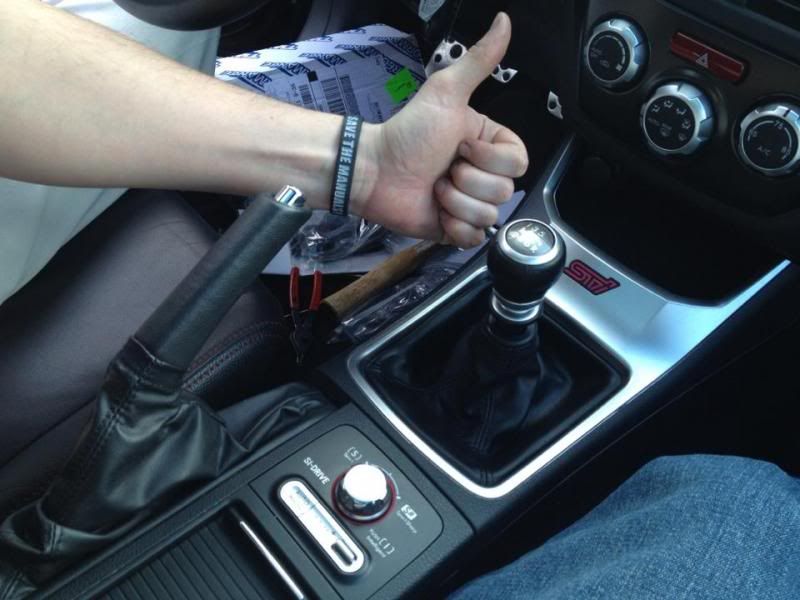 Suspension:
Race Comp Engineering Yellow Springs
Perrin 20mm Spacers
Front Camber: -1*
Rear Fender Roll by IAG - This is a must with the spring/spacer combo. I found out the hard way:lol: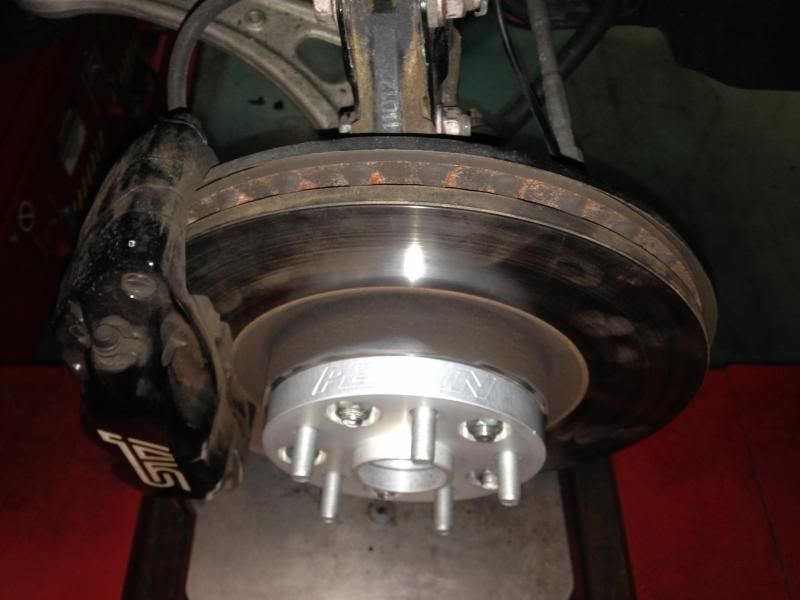 Brakes:
Pads - Hawk Ceramics
Calipers - Factory Brembo
Rotors - Factory
Wheels & Tires:
Wheels - Factory 18x8.5 BBS
Tires - Crappy All Seasons
Engine Dress Up
Perrin EBCS Cover - Black
Perrin Radiator Shroud - Black
Perrin Radiator Stays - Black
Grimmspeed Turbo Heatshield
IAG Dipstick - Black
IAG Coolant Reservoir Cap - Black
IAG Brake Master Culinder Cap - Black
IAG Slave Cylinder Cap - Black
IAG Power Steering Cap - Black
IAG Makes some awesome engine dress up stuff!
Interior:
RedLine Goods Shift Boot
LED Interior Lights - eBay
OEM All Weather Mats
Exterior:
Hella Supertones - Red
Grill Surround - Plastidipped Black
Rear Badges Plastidipped Black
Yellow Fog Overlays
Rally Armor Mudflaps - Black / Gray