FS/FT: 2011 Limited STi w/ 65,000+ miles (Daily Driven) - Basic Stage II setup
Initial contact via PM please. Serious buyers will get my cell number and email to communicate moving forward.
Price: $25,250 as it sits
Mileage: 65,000+ will go up as it is my daily driver
Location: Baltimore Maryland (Northern Baltimore County)
Color: Dark Grey Metallic - DGM
Trades of interest: Older Legacy GT or WRX + appropriate cash on top.
At this point, I am not parting the car out so please don't make offers for specific parts that are installed on the car.
I just bought a new house so the toys have to be purged a bit for the time being. If the car doesn't sell via private party, I will be returning it to stock and trading it in on an older Legacy GT or WRX
Purchased my 2011 STi in the spring of 2013.
Acquired from Jones Subaru in Bel Air MD w/ 31,000 on the clock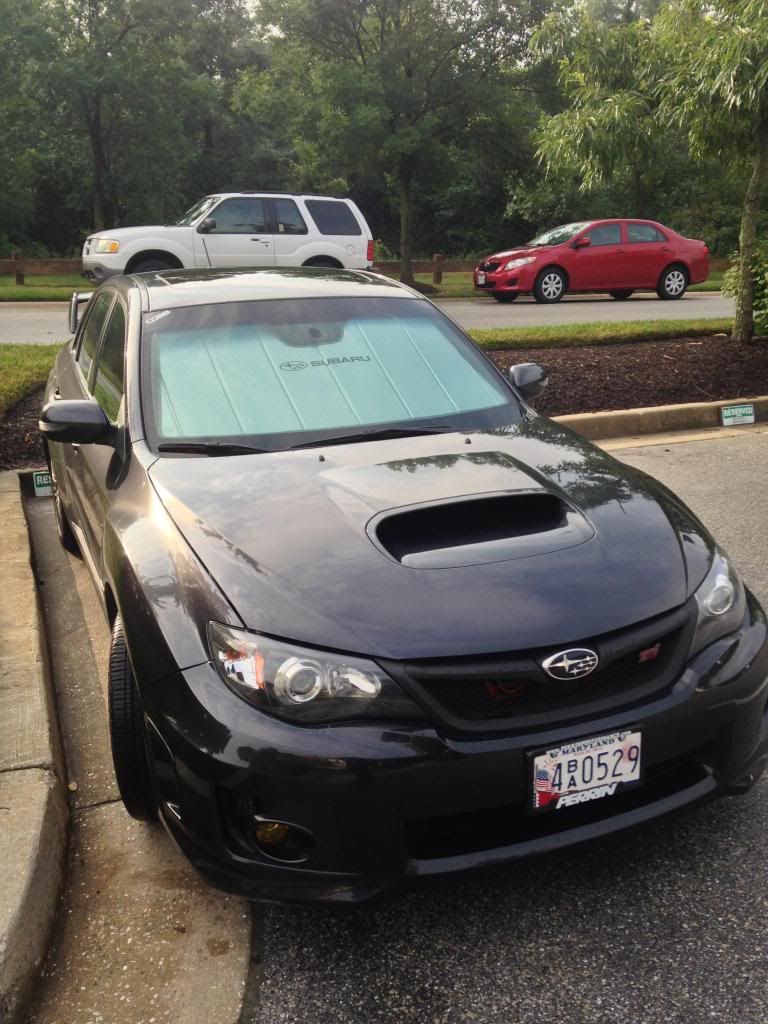 The car will be MD state inspected prior to sale if sold to a MD resident.
Overall, this is a great car! Runs strong and is a ton of fun.
Notable blemishes/ issues for the sake of transparency (Pictures below when applicable)
The rear bumper cover has some damage about the size of a silver dollar
All 4 of the wheels have some form of curb rash from the original owner.
The car consumes some oil between oil changes. I attribute this to the higher boost levels pushing oil past the rings (I did a compression test at 64,000 miles and all cylinders came back at 150+-). The car would benefit greatly from an AOS(I have a Perrin AOS that has not been installed. If that's something the buyer would like installed prior to sale, I am happy to do that.)
There is minor wear on the driver's seat bolster
Brand New Kumho All Season tires installed at 64,000 miles
Spark Plugs changed at 64,000 miles. (Compression test done at that time w/ 150+- on all 4 cylinders
AEM DryFlow filter cleaned at 64,000 miles
New Cabin Filter installed at 64,000 miles
I have new PCV, gear oil, and coolant in my basement waiting for time to go in.
Fairly basic Stage 2 setup.
Cobb AccessPort V2- Sub 003 - Minor screen burn in from monitoring feedback knock
COBB Catted Downpipe
AEM CAI - I painted the intake tube to match the exterior color
JS Auto Design 3 Port EBCS
Custom E-Tune from Rocksteady Tuning (93 octane - 19.75 peak boost)
Fuel Line Extension Mod
SPT Catback Exhaust
TWM Short Throw Shifter
TWM Front & Rear Shifter Bushings
Race Comp Engineering Yellow Springs
Perrin 20mm Spacers
Rear Fender Roll by IAG
Hawk Ceramic Brake Pads
Engine Dress Up Stuff
Perrin EBCS Cover - Black
Perrin Radiator Shroud - Black
Perrin Radiator Stays - Black
Grimmspeed Turbo Heatshield
IAG Dipstick - Black
IAG Coolant Reservoir Cap - Black
IAG Brake Master Culinder Cap - Black
IAG Slave Cylinder Cap - Black
IAG Power Steering Cap - Black
RedLine Goods Shift Boot
Red LED Interior Lights
OEM All Weather Mats
Rally Armor Mudflaps - Black / Gray
Rear Badges Plastidipped Black
Hella Supertones - Red
40% tint installed by IAG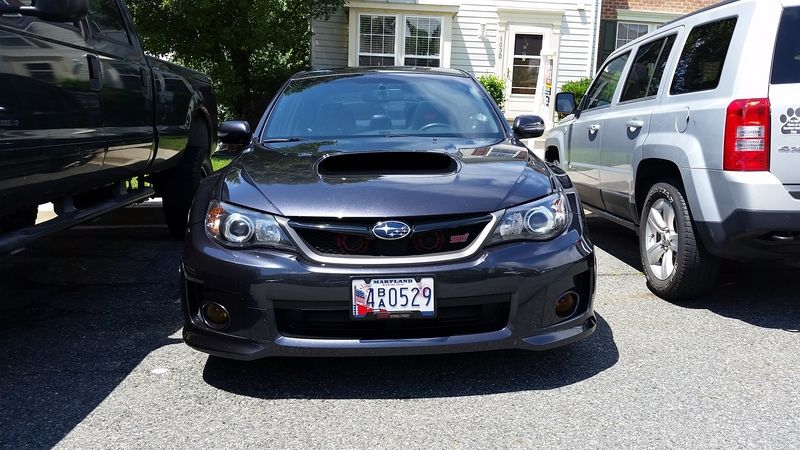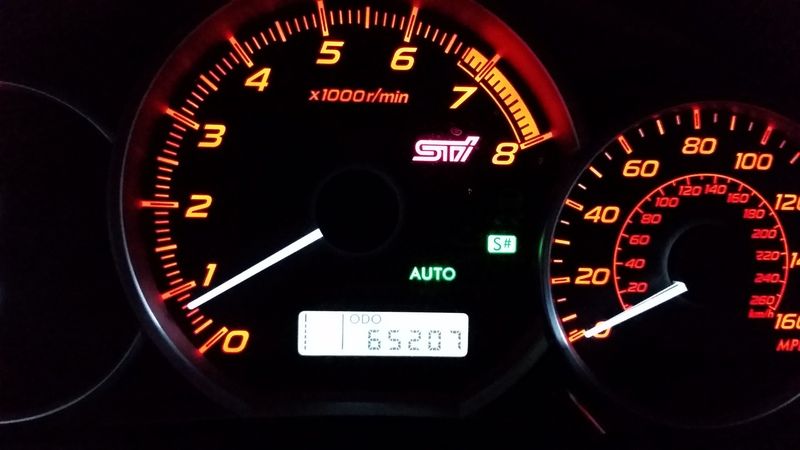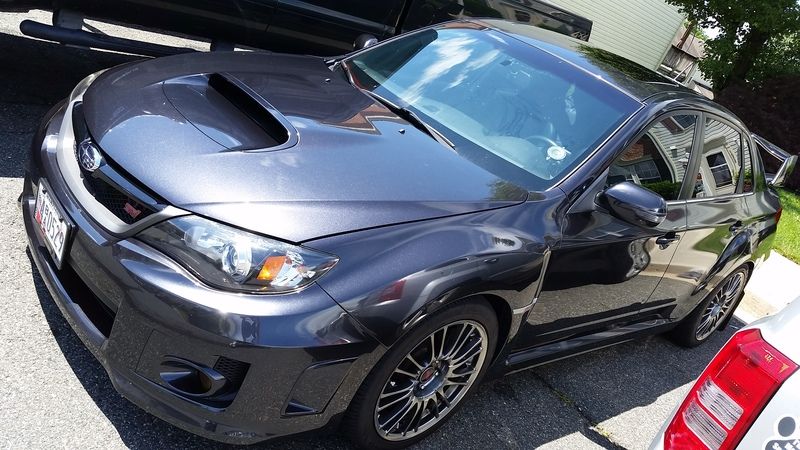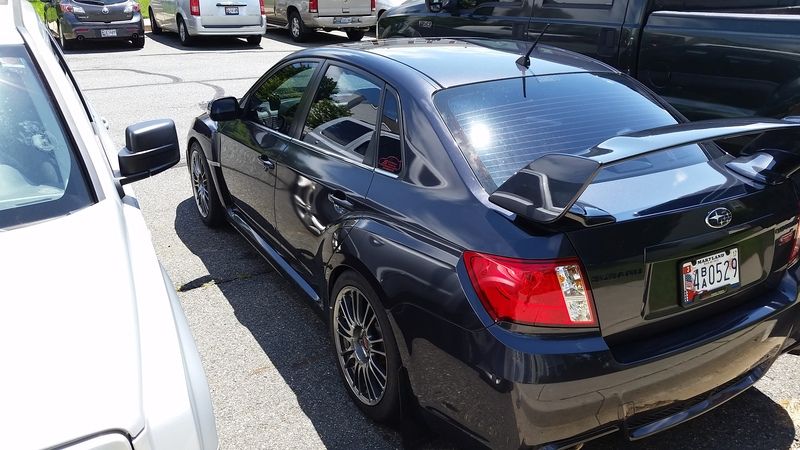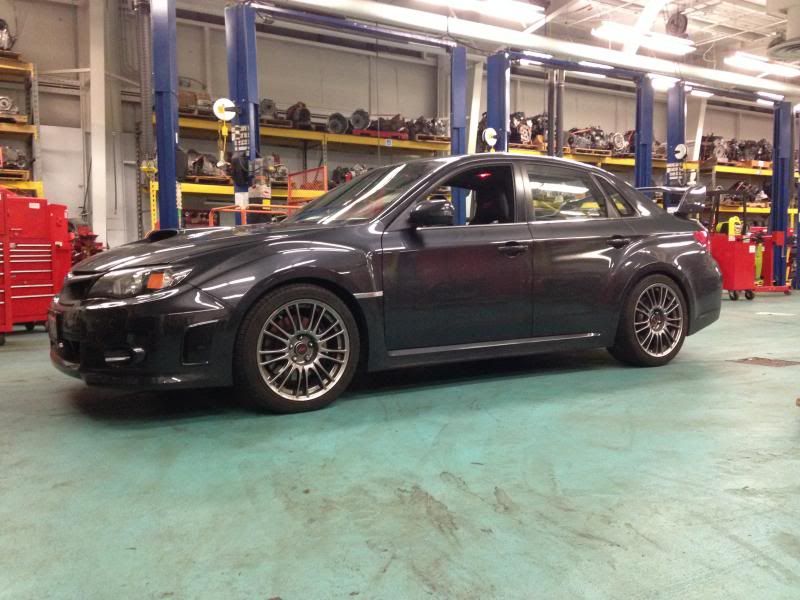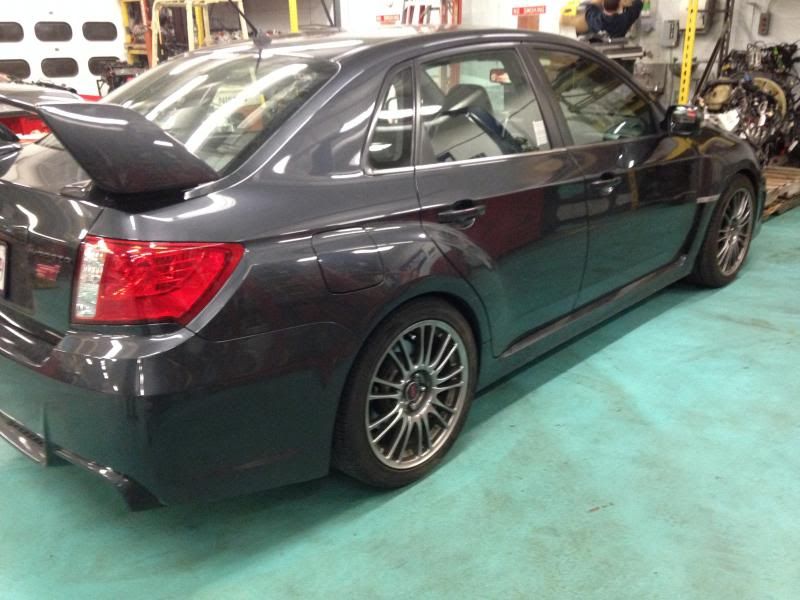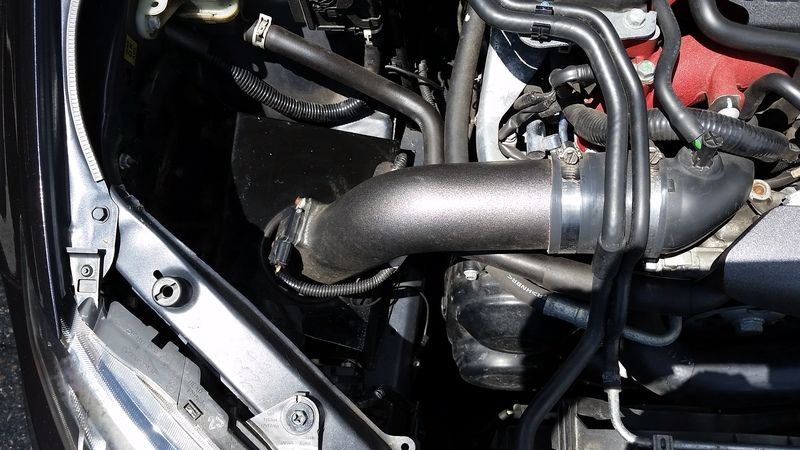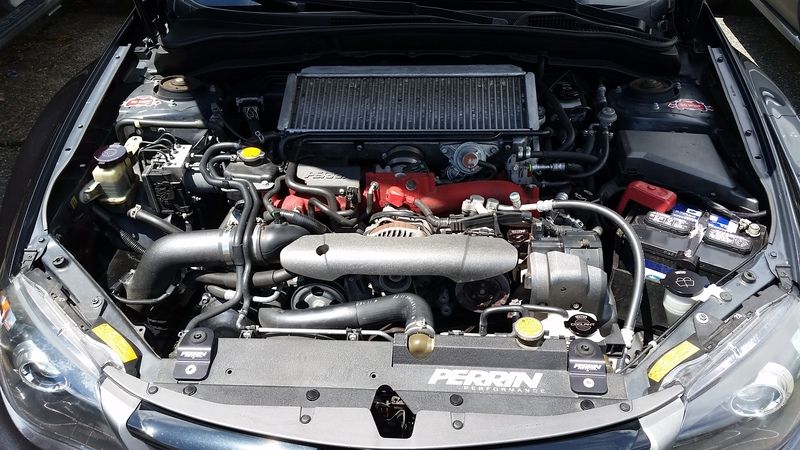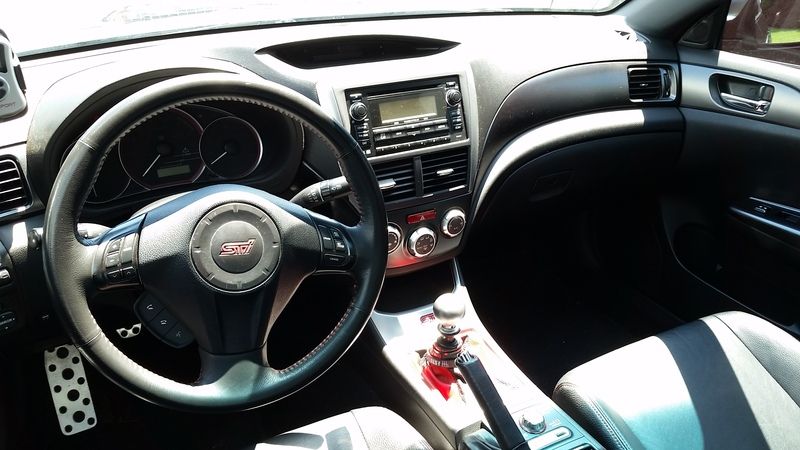 The worst of the 4 wheels. Happy to send photos of all of them to interested buyers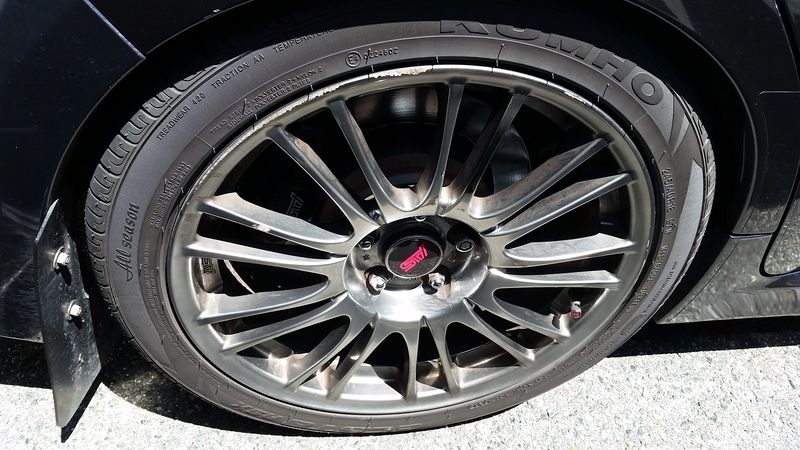 Blemish on the rear bumper cover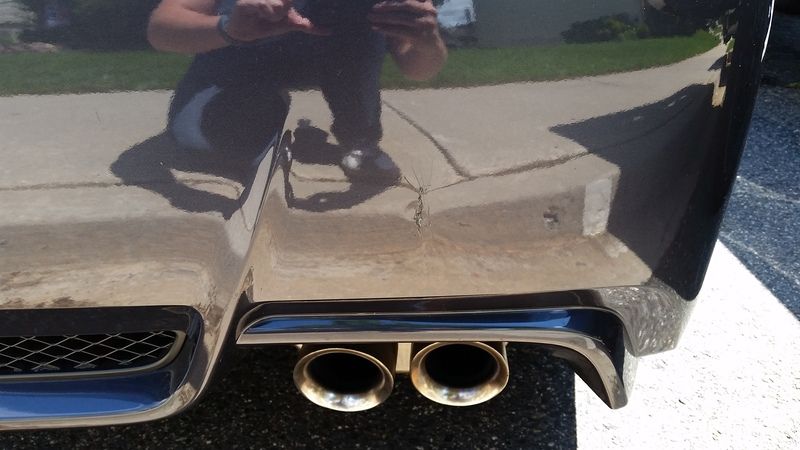 Minor wear on the drivers side seat bolster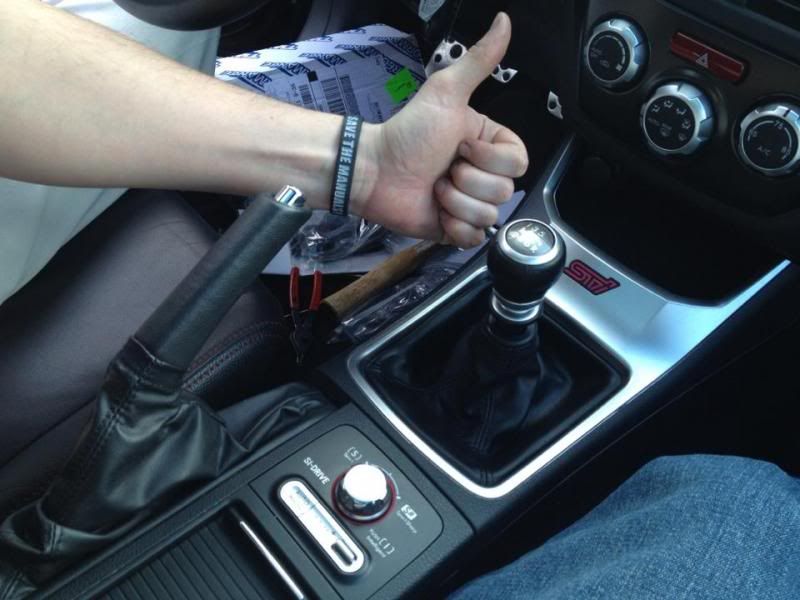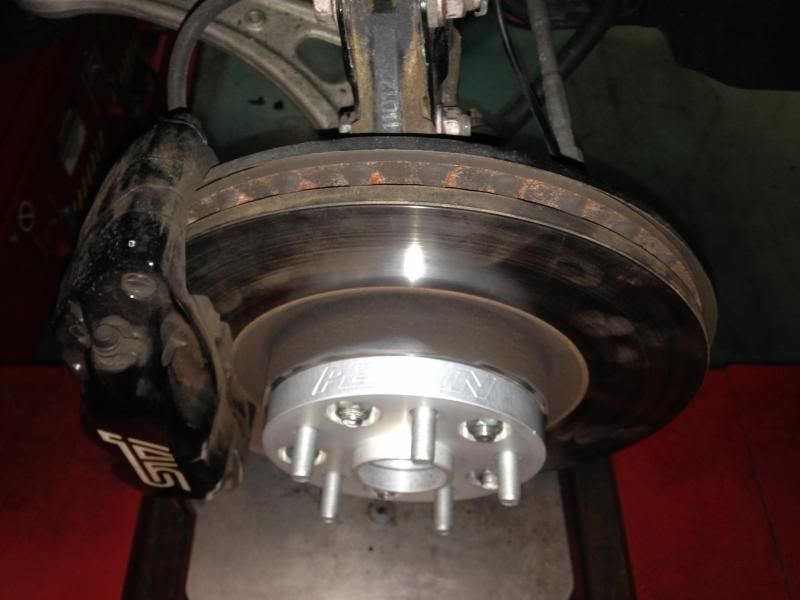 Questions and comments welcome:tup: