Discussion Starter
•
#1
•
I have a subaru problem. While i seek counseling, please sit back and enjoy this forester build.
We are starting with a 1 owner 2005 Cayenne Red Pearl Forester XT 4eat.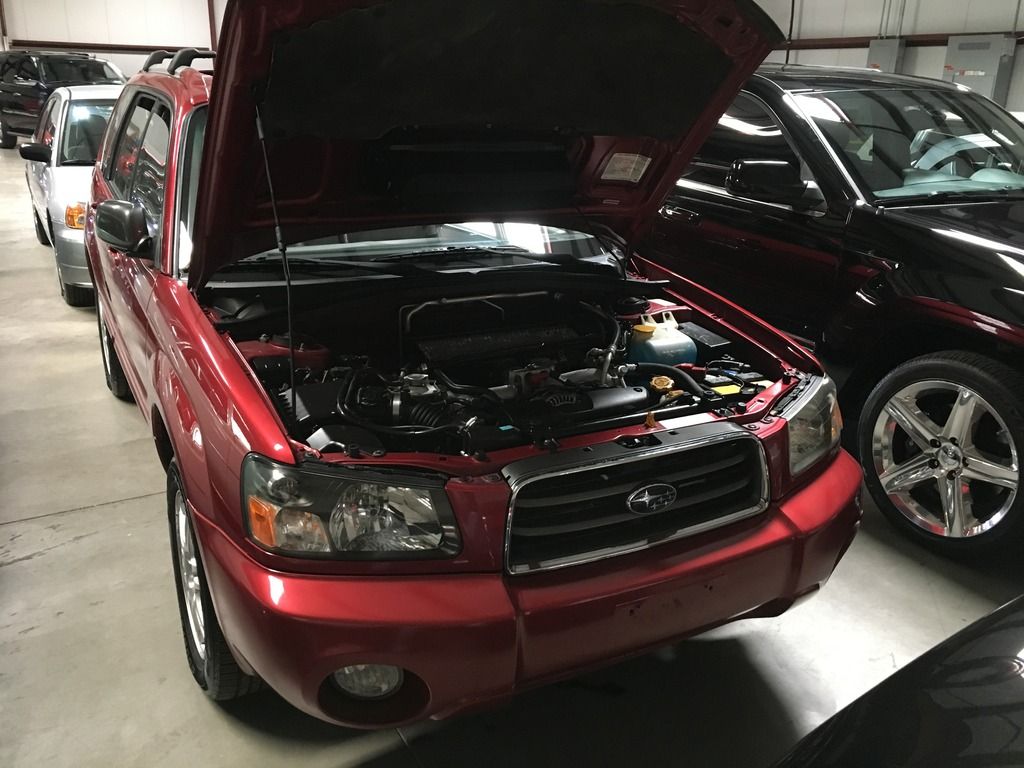 132,560 miles. paid $7,995 for it. looked underneath and it has zero 'real" rust and just some suspension bits like a sway bar or a tiny part of a suspension spring just have a little surface rust. pretty amazing for a 12 year old illinois car.
it had a check engine light of i think P00111 (camshaft performance or something) and the transmission was slipping really bad. id floor it or give it half gas and the rpms shot up fast but car didnt really move.
after a little googling realized those two issues are both fluid related and didnt stop me from purchasing the car yesterday.