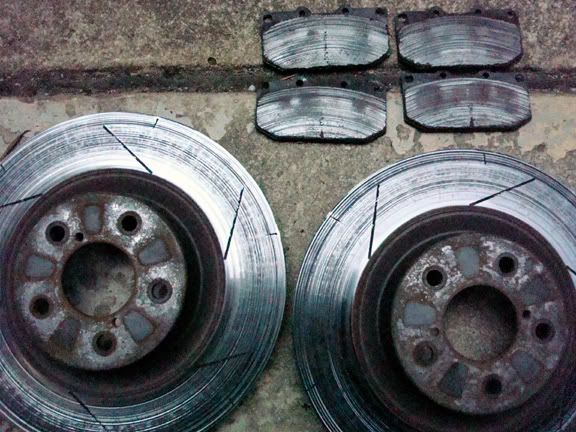 OK - the track is not kind to brakes - and the Subaru 4 pots took some pain so we move on to bigger and golder things.
I'm all in on making my STi wagon now - the VF39/TMIC - silver BBS - etc.
No 6SP yet but I did get this
I'm going to use DBA 2 piece rotors in demure black instead of the 1 piece though
So my kit looks like this: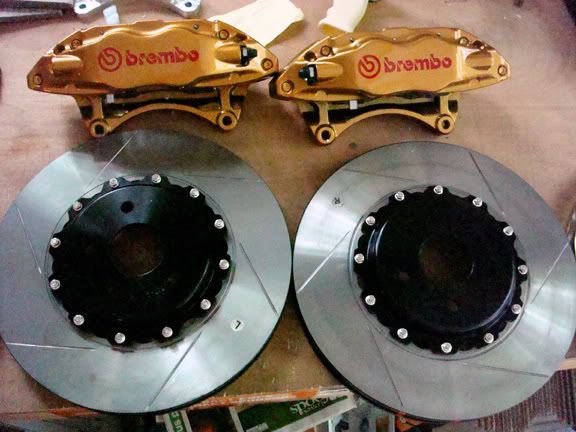 and :
And this leaves me with THIS TO SELL: SOLD!!!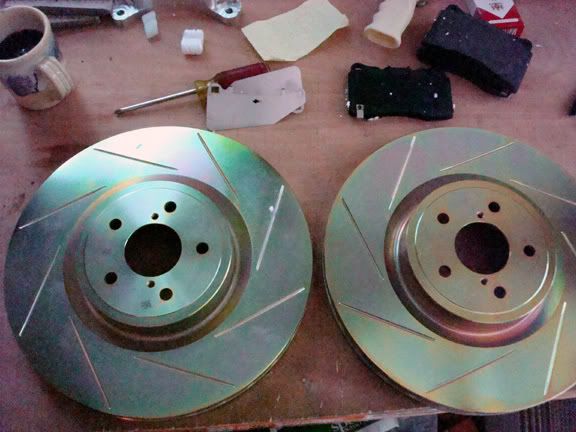 They are Brembo slotted rotors that fit 5 x 100 04 STi's
The pads are OEM Brembo brake pads for both FRONT and REAR. They are made by Jurid and I know this because I can read.
The Brembo's sell for $400ish - the pads are $texas at the dealer. Someone could get a really decent deal on Front rotors and front and rear pads.
NOTE: Coffee and smokes not included - if you want the screwdriver just ask!
New POst with more cool slogans coming!!