suuuub
by
Dan Walker
, on Flickr
DSC00148
by
Dan Walker
, on Flickr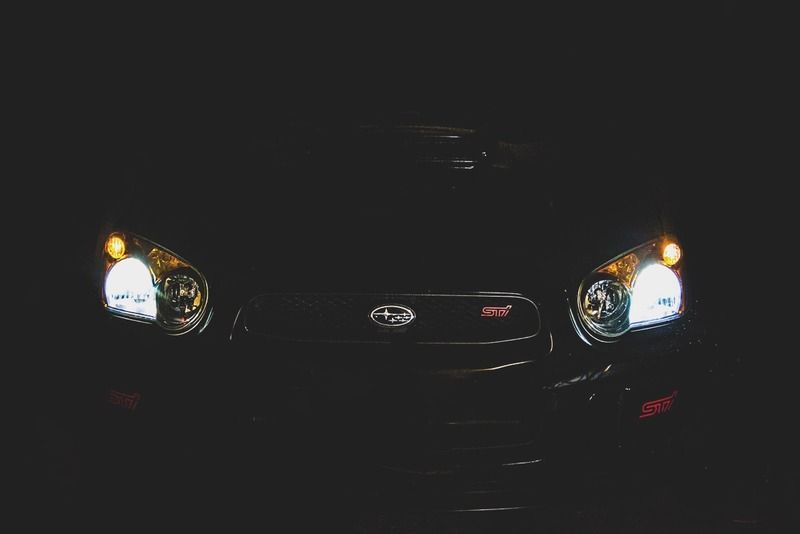 The Story
Say hi to Roxy everybody. Finally getting around to making one of these build threads. She's an 05 STi that I've owned since 2016. I bought it bone stock from a nice lady in her 60s who had owned it since brand new. It had 68k miles on it and she was selling it because that seemed to getting up there. She then went and bought a brand new 2016 STi
.
Back in 2007, when I was still in high school, my dad bought a brand-new Outback XT. And from then on I was in love with cars, turbo cars, and especially Subarus. I bought my first one (also my first car) just a couple months shy of my 21st birthday -- a 2003 WRX. I absolutely loved it for nearly 5 years when I ended up buying a lightning red 2010 STi. It was a great car... but after a year I found myself missing the smaller, more raw feel of the GD chassis.
Out of curiosity, I started trying to find a GD STi to test drive. My friend told me of a black one that he heard was about to be up for sale... so I went and drove it. I instantly loved it. It just felt right. I bought it a week later with cash and started trying to sell the GR.
It's come along a bit since then. I'm really happy with it and plan on keeping it for awhile, so I've been slowly working on making it exactly how I want it. I autocross quite regularly, as well as try to make it to track days and Time Attack events as often as I can. At some point, it might end up becoming a full out race car... but for right now I'm finding a happy medium between full track car and daily driver.
Mod List
Engine/Powaa
Killer B Holy Header with up-pipe
Grimmspeed downpipe w/high-flow cat
Delta Motorworks Road & Track catback
Grimmspeed cold air intake w/heat shield box
PTP Lava turbo blanket
Grimmspeed turbo heatshield
Koyorad Aluminum Race Radiator
IAG Comp series AOS
Killer B radiator shroud
Killer B oil pan & baffle
Killer B oil pickup
Beatrush aluminium undertray
Intake/box/intercooler wrapped in DEI Reflect-a-Gold
Grimmspeed 3port EBCS
Cobb Accessport v3
Suspension/Handling
Racecomp Engineering Tarmac 2 coilovers
Vorshlag Motorsports front camber plates
Group N rear top hats
Whiteline 24mm swaybars front and rear
Whiteline heavy duty swaybar mounts
Kartboy endlinks
Mishimoto Power Steering Cooler
STi BBS wheels (bronze) 17x8 with 225/45/17 Continental ExtremeContact DW (DD)
STi BBS wheels (silver) 17x8 with 225/45/17 Bridgestone Blizzak WS80 (winter)
Mach V Awesome wheels (black) 17x9 +42 with 245/40/17 Hankook RS4 (track/autocross)
Alignment
-2.7 camber front / -2.0 camber rear / 0 toe (Summer / DD)
-3.4 camber front / -2.0 camber rear / toe out in front, 0 toe in rear (Track / Race)
Brakes
EBC Yellowstuff pads (front/rear)
ATE Type200 fluid
StopTech SS brake lines
Grimmspeed master cylinder brace
Driveline/Transmission
Kartboy short shifter
Kartboy front and rear shifter bushings
Kartboy pitch stop mount
Group-N transmission mount
Whiteline transmission crossmember bushings
Whiteline rear differential bushings
SuperPro rear diff outrigger bushings
Exterior
RallyArmor mudflaps (black w/blue logo)
Debadged trunk (except STi logo)
JNA side window deflectors
15% window tint (everything but windshield)
5% tint visor on the top of the windshield
3rd brake light tinted red
Clear protective film on headlights
Beatrush front tow hook (track use only)
Interior
Recaro Sportster CS front seats, black, heated, with side airbags
JPM Coachworks shifter boot, black with red stitching
JPM Coachworks e-brake boot, black with red stitching
05 WRX black door cards
05 WRX black carpet
05 WRX black rear seats
Schroth Quick-Fit Harness (red, for track/autox use)
s204 black climate control knob faces
Black painted center console
Torque Solutions 3" shifter extension
Killer B Motorsport black WRC shift knob
Raceseng-R reverse lockout
Black STi floormats (summer)
Weathertech floormats (winter)
Gauges/Electronics/Audio
Defi Red Racer boost and oil temperature gauges
AEM wideband AFR gauge
ATI center triple gauge pod
JVC bluetooth head unit
JL Audio W3 10" subwoofer
Audio Integrations 10" subwoofer box
Kicker 500 watt amp
Bass control knob wired into blank switch spot
Valentine V1 radar detector, hardwired, with remote mute button on shifter