My 1st STi (finally!). I've almost pulled the trigger on one a few different times but made it happen this past September. Now seems like as good of a time as any to start a build journal as a place to record/discuss ideas, research, projects and overall progess.
I previously had a well loved 2005 WRX premium. Bought with 14k miles, drove her until 175k. Completely stock except for wheels. Lots of commuting miles and really the only problems were rear struts (too many speed bumps where i lived at the time...) and a blown radiator. Great car! Part of me wishes i still had her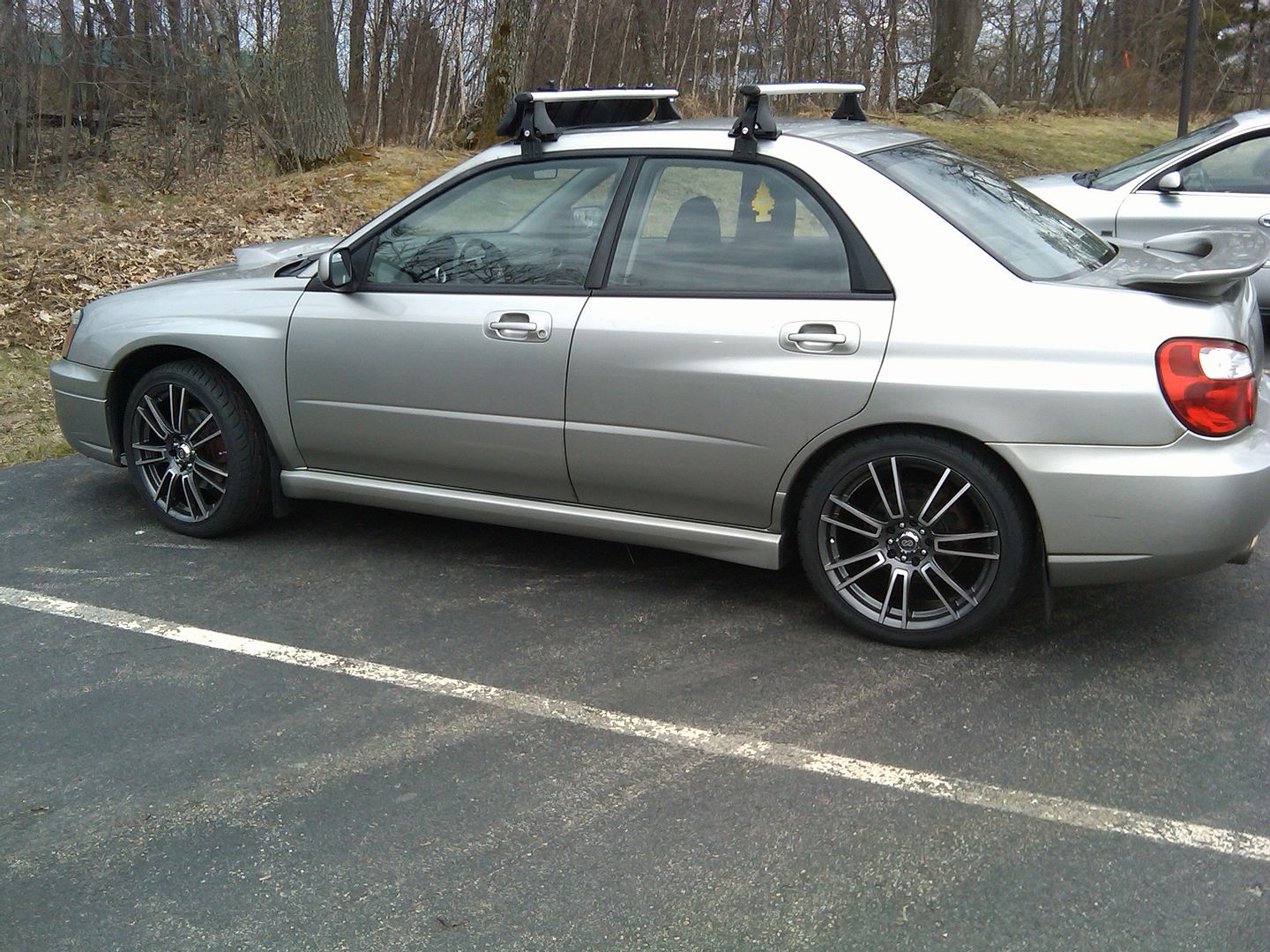 The last days @ home. That is my wife's 2010 FXT Ltd too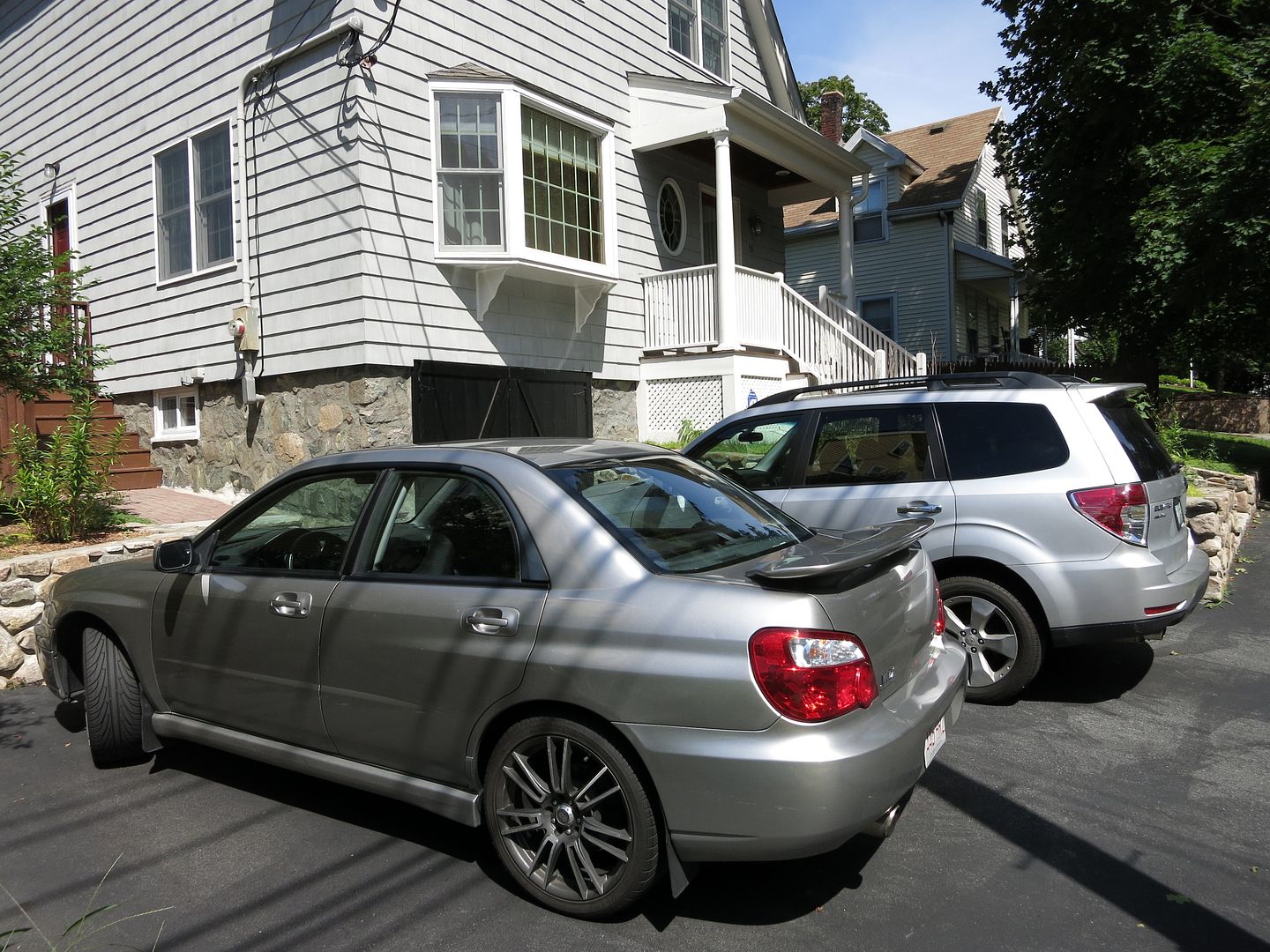 I had been actively looking around for something new, mostly focused on a CTS-V sedan, S4 (like all of my friends...), C63, etc. but the wife made an empassioned speech about how we love our subis and that i should at least check out a new one since it would be less money and we could put more into savings. I relented and started searching locally for STi sedans with low miles, thinking i could buy one, drive it for a few years and get into something else.
I randomly found a 2012 DGM sedan with 6k miles and a bunch of bolt ons at a Chrysler dealer in NH and said "WTF is the story there?". They took it in on trade from a rich old dude who barely, and gently, drove it. They thought it had a warranty (well, it does, it just wont be honored...) and knew nothing about the car to the point where i test drove it alone and they didnt understand why i wanted compression/leakdown tests. They let me take it for 10 days on dealer plates to get checked out. Berto at Motive Auto Works went through everything and gave a huge seal of approval. When your mechanic says buy it and you get to drive it for 10 days, it's a done deal...
I knew the dealer was in a bad spot so i worked that for a few days and got a killer deal. I didnt really want a modded car out of the box obviously but everything checked out as best as possible, the deal was too good and most of what was on the car was some version of what i was planning to do anyways. Their loss is my gain i suppose and i could start saving for motor/turbo work sooner than expected.
Day 1 as owner!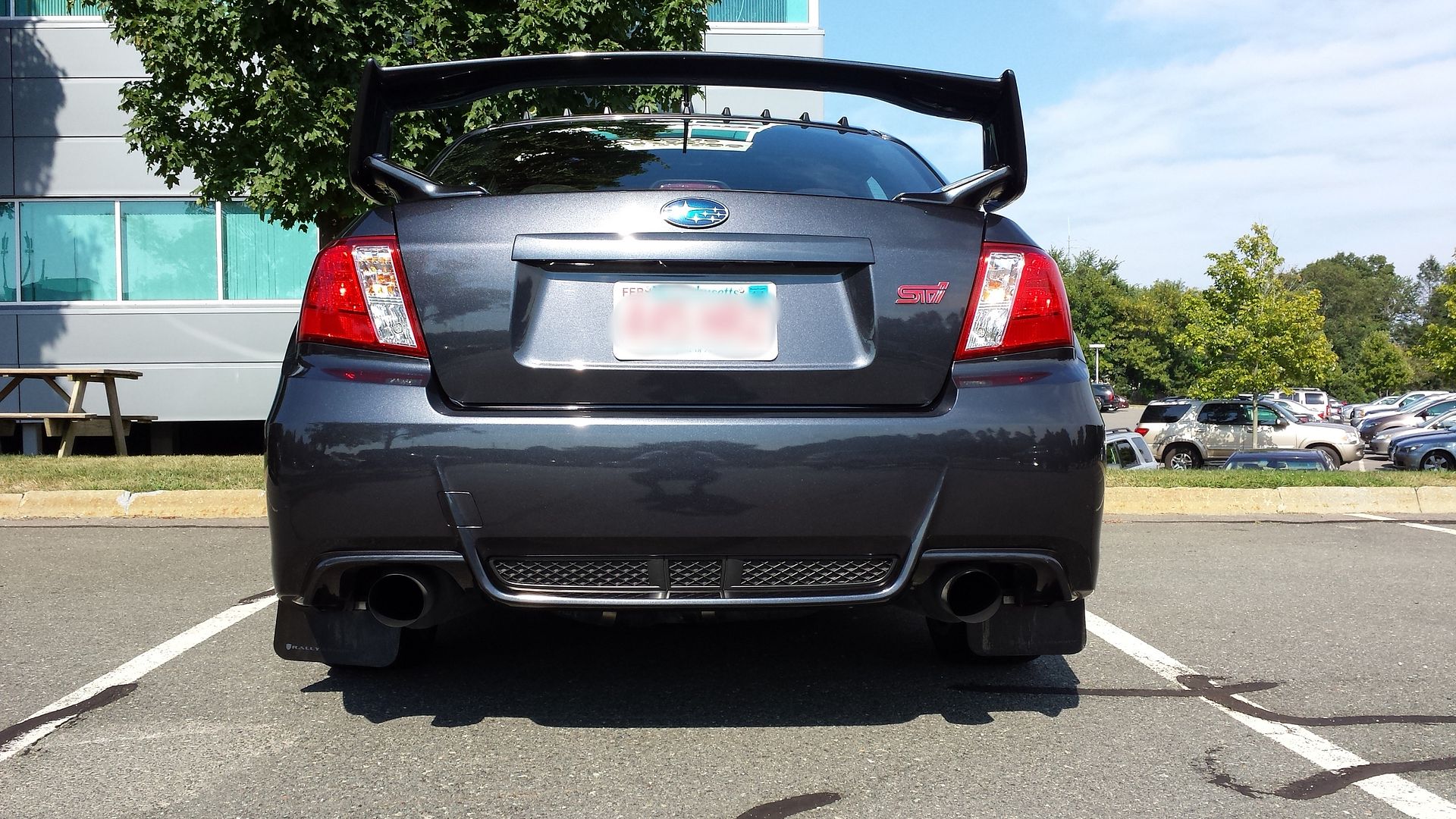 Too much going on, gotta fix that...