EDIT: 12/8/16
Hey everyone,
I traded in my STI and picked up a brand new 2017 Tacoma TRD Off-Road DCSB 4x4 in Super White! Stoked to be back in a Tacoma. I really dig this forum and still plan to stay active as a member, so I figured I would revamp this thread and start a little blog on my progress with the new Taco, named MaryJane.
ORIGINAL POST:
Hello IWSTI,
I wanted to make a quick thread about the vehicle I am trading in for my 2016 STI once it arrives (any day now) from Japan!
Quick Intro:
I bought this truck in May of 2012 from Thousand Oaks Toyota in SoCal with 4 miles on the odometer. As for performance, it has the dealer installed TRD Catback Exhaust and a TRD Cold Air Intake. Kept it primarily stock for the lifetime of ownership, and I really have to say that this truck is an amazing machine. I just passed 54k on my way home from Vegas last weekend, and she has treated me so well. In my eyes, I beat the hell out of it and used it to its full potential - however in the condition she's in today, it would never reflect it. There was nothing that this truck couldn't handle (except that one time I got stuck in a dry lakebed... lol) and I am going to be super bummed to let her go. Interior is fully loaded including the JBL sound system from the factory w/ subwoofer which honestly was my absolute favorite investment in the vehicle stock. That stereo SLAMS and 90% of people that get in it think its a high end aftermarket set up.
Ive towed tons of stuff from UHAUL trailers, up to boats and jet skis. Chugs a bit while towing on the freeway, mostly due to how lightweight it is, but all in all has an incredible level of torque for what it is and never gave me any problems. If anyone is in the market for a midsize truck, i HIGHLY recommend checking one of these out. I know the new models just came out, and they look great - but I still love my model year and give it a 10/10 review. Averaged about 19mpg overall for the lifetime of the truck, and trust me I drove it like I stole it every single day of the week for over 3 years.
Here are some pics!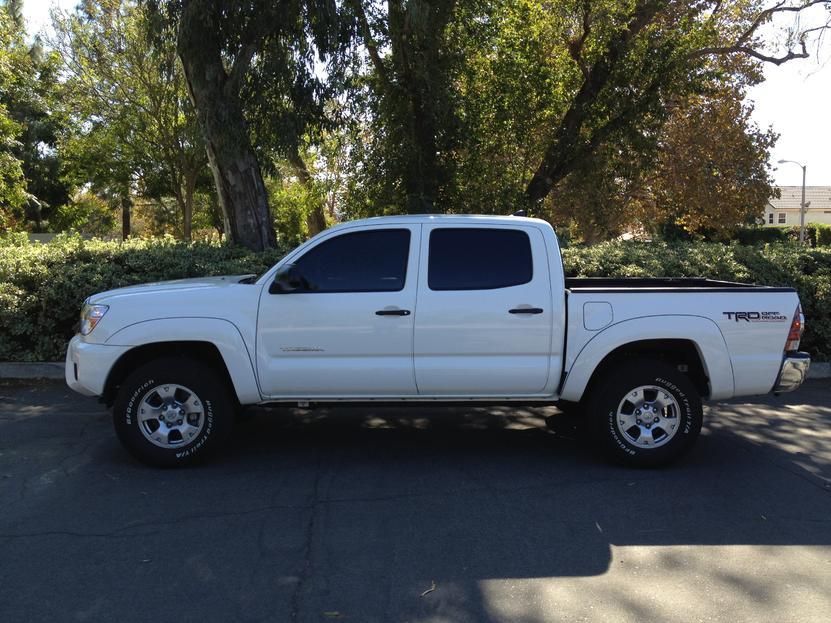 :tup::tup::tup: