Alright, so I figured I'd make a thread to keep track of everything over the course of my ownership with this car. A little background first:
I grew up around 90s JDM cars; mostly cars like RX7s, Supra's, and 240's. I built up two different 240s ('98 S14 & '93 S13 hatch) over a 6 year period and got lots of seat time in them.
Took a break for a while and then hopped into a '12 WRX sedan. I did the basic stuff to it (TBE etc), and ended up getting the drift bug again, so I sold it a year later and got into an FRS.
I had a '13 FRS for the past 2 years and some change. Built it up a little bit, did a bunch of drift events with it and had a blast. Easily the most fun car I've ever owned, as I beat the living hell out of it and the car never skipped a beat.
I'm moving back home to CA soon though seeing how my enlistment period is up and between school and work, I wouldn't have the time for the upkeep and maintanance of a daily driven car built in that fashion. So I decided to part it out and trade it in for something more usable, practical, and ready to go out of the box. WSIR is only 2 hours away and I have every intention of going once every few months.
Enter the '16 STI. I just picked it up a few weeks ago, and I'm planning on keeping the car mostly stock in all reality. Just slight touchups and improvements in each area: braking, suspension, power, aesthetics. Truth be told, a lot of the add on pieces will probably just be JDM/optional OEM pieces. We'll see what happens though.
The car is bone stock right now, but I plan on doing the following after my move back home next month:
-brake pads
-brake fluid
-oil cooler & catch can/AOS
Might also get the car tuned to get rid of the horrendous tune Subaru equips these cars with. But we'll see
On to pictures:
Purchased: June 2015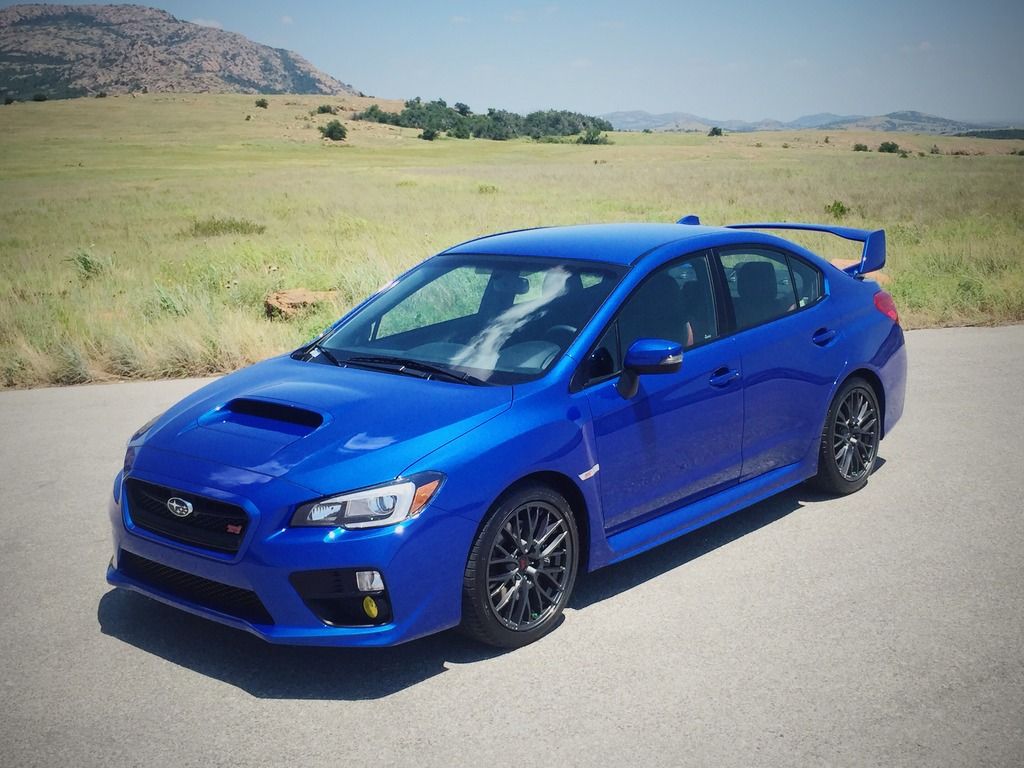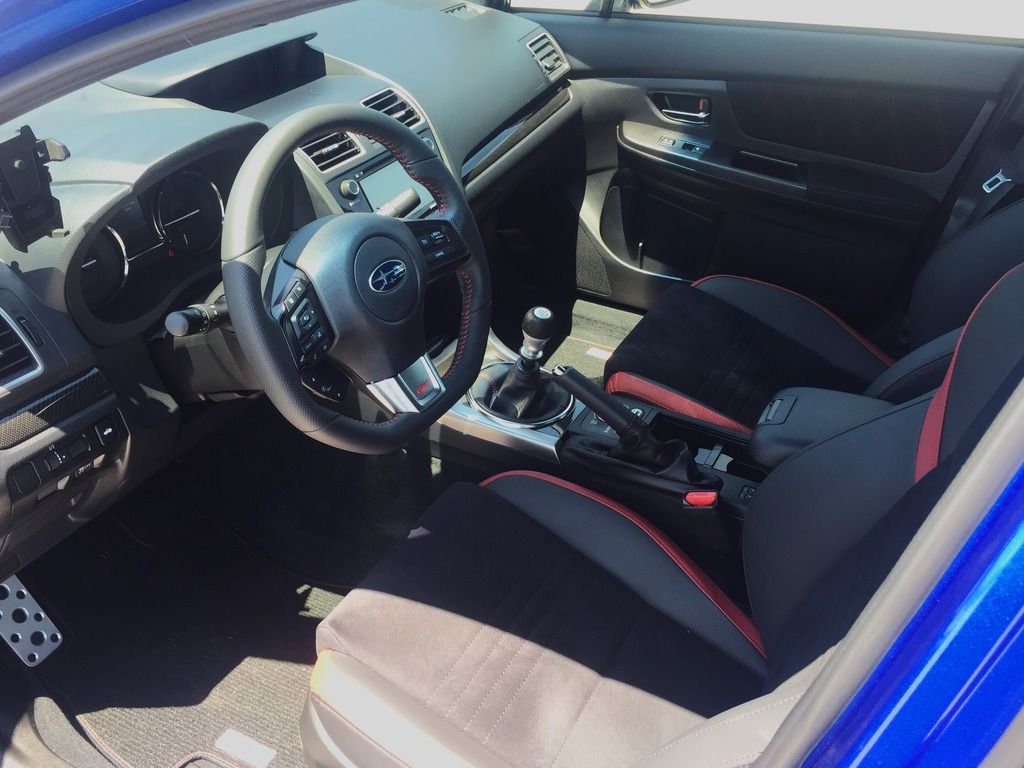 Mods/Accessories:
Suspension
-Whiteline Camber Bolts
-Whiteline Rear Lower Control Arms
-Swift Spec R Springs
Brakes
-Project Mu HC+800 Brake Pads (street)
-Project Mu Club Racer Brake Pads (track)
-DBA T3 4000 Series Brake Rotors
-StopTech Stainless Steel Braided Brake Lines
-Motul RBF600 Fluid
Wheels/Tires
-18x8.5 +38 Work MCO Racing Wheels
-245/40R18 Zestino Gredge 07RS
Exterior
-OEM JDM Front Grille
-STI Front Lip
-STI Side Skirts
-STI Rear Spats
-JDM S4 Mirror Caps
-F1 Rear Fog Light
-Tail-as-Turn Signal Mod
Interior
-STI Aluminum/Leather Shift Knob
-JDM Leather Boost Gauge/Console Hood
Engine
-HKS EL Headers
-BrenTuning E-Tune w/ Cobb AP
-IAG Street Series AOS
-KillerB Oil Pick up tube
-KillerB Windage Tray
-STI Oil Cap
-STI Battery Tie Down
-STI 1.3 Bar Radiator Cap
Drivetrain
-STI Group N Pitch Stop Mount
-STI Group N Transmission Mount
-Perrin Pitch Stop Mount Brace
-Perrin SS Braided Clutch Line
-Kartboy Front Shifter Bushings
-Kartboy Rear Shifter Bushing