World's fastest 6spd street Lexus SC300 in the world is for sale!
Certified Appraisal $56,000
Car has gone a best of
9.59 @ 141mph
1.36 60ft
This was last year on a STOCK block and 300hp less
Recently we strapped the car down on the dyno to tune. With the new Stroker motor and 35-36psi the car put down
1,006rwhp
825rwtq
LOTS left. The block has been built to handle 1,300hp+ with billet mains, L19 studs, etc. no expenses were spared.
Engine
Custom Sound Performance 3.2liter stroker
CP Pistons (custom)
Pauter Rods (upgraded carr bolts) (custom rods)
Clevite bearing
ARP main studs
Program Billet mains
Line honed block
Stock bore size
SP modded Toyota Oil pump (new)
New Toyota waterpump
Fully polished and ported head (clearance for BIG cams)
+1mm Crower valves
Ferrea dual spring/retainers
L19 Head studs
BIG custom Crane cams
Unorthodox Cam gears
Unorthodox Pulleys
BoostLogic crank pulley
BoostLogic Billet tension
New Toyota Timing belt
SP Racing Intake Manifold
Wilson 105mm Throttlebody with Wiggins Clamp
Custom 4" intake piping (Wiggins)
SP racing turbo header T6
Tial 44mm wastegate
GT47-80mm turbo (polished and coated) T6
Custom SP (chromed) 6" cold air intake
TRD motor mounts
Custom cnc'd water neck (to fit large frame turbo)
Custom 5" SP downpipe (recirculated) trick setup 
ADFX fmic
HKS racing bov
Fluidyne supra tt radiator
1600cc Injectors
SP fuel rail (dual feed)
Aeromotive FPR
3 -6an fuel lines
3 intake walbro fuel pumps (3rd pump comes on at set boost)
Custom SP exhaust (4" midpipe to dual 3", borla mufflers) entirely coated
Electronics
HKS DLI
AEM Injector driver
AEM UEGO
AEM EMS
MSD tach adapter
Supra TT engine harness
Greddy Oil pressure gauge
Greddy boost gauge
Lextech gauge cluster (green needles, bright white background)
Alpine headunit (mp3, wav, cd player)
Blitz boost controller
Trunk relocated battery
Suspension/Chassis
Tein SS coilover suspension
8pt Chromoly cage (6pt with 2 kicker bars, swing-outs)
Drivetrain
Supra 6spd transmission (getrag)
RPS Carbon/Carbon clutch
Custom 1pc steel driveshaft (cnc'd ends)
Supra tt 6spd rear diff
Supra tt half shafts (brand new)
Exterior
CCW 505a wheels (18x9f, 18x10r) wrapped in BFG's (295 drags in the rear) 500 miles on this setup
1997 SC300 bumper
1997 SC300 foglights
1997 SC300 side skirts and trim
Newly sprayed and cleared engine bay
Supra TT brakes
Braided stainless brakelines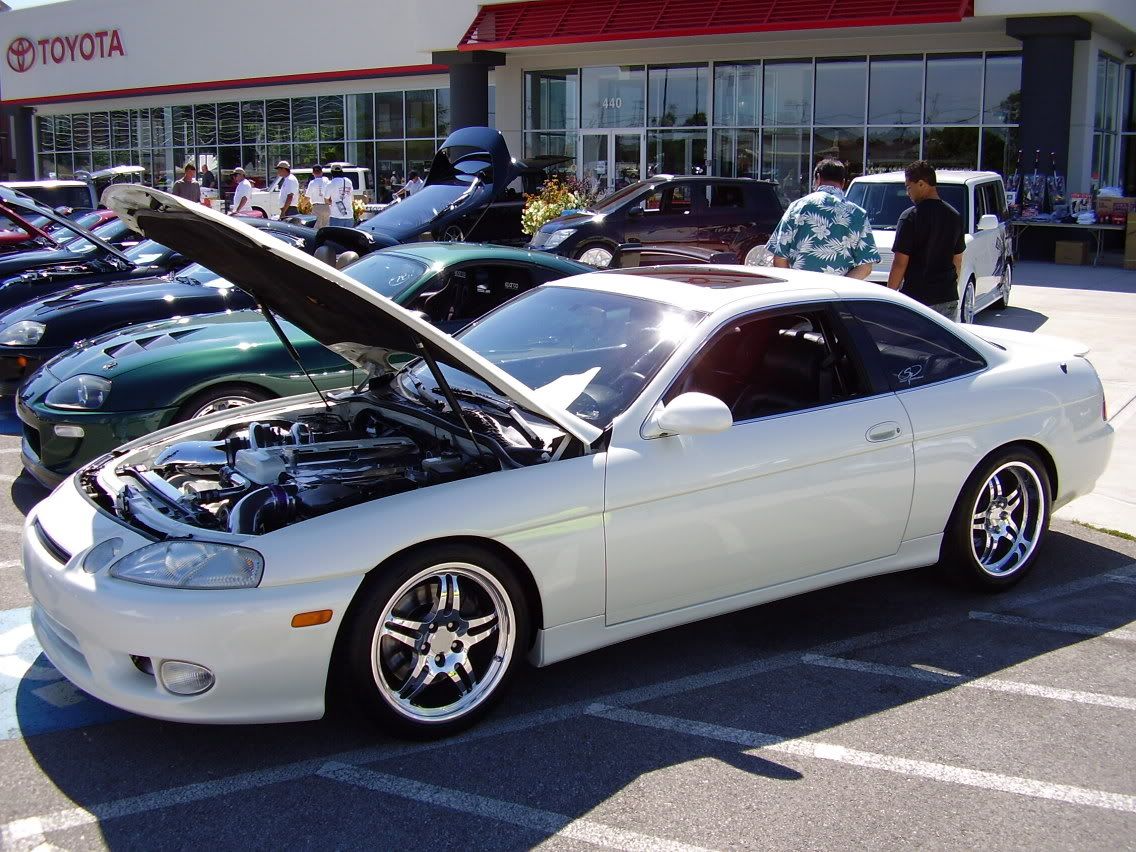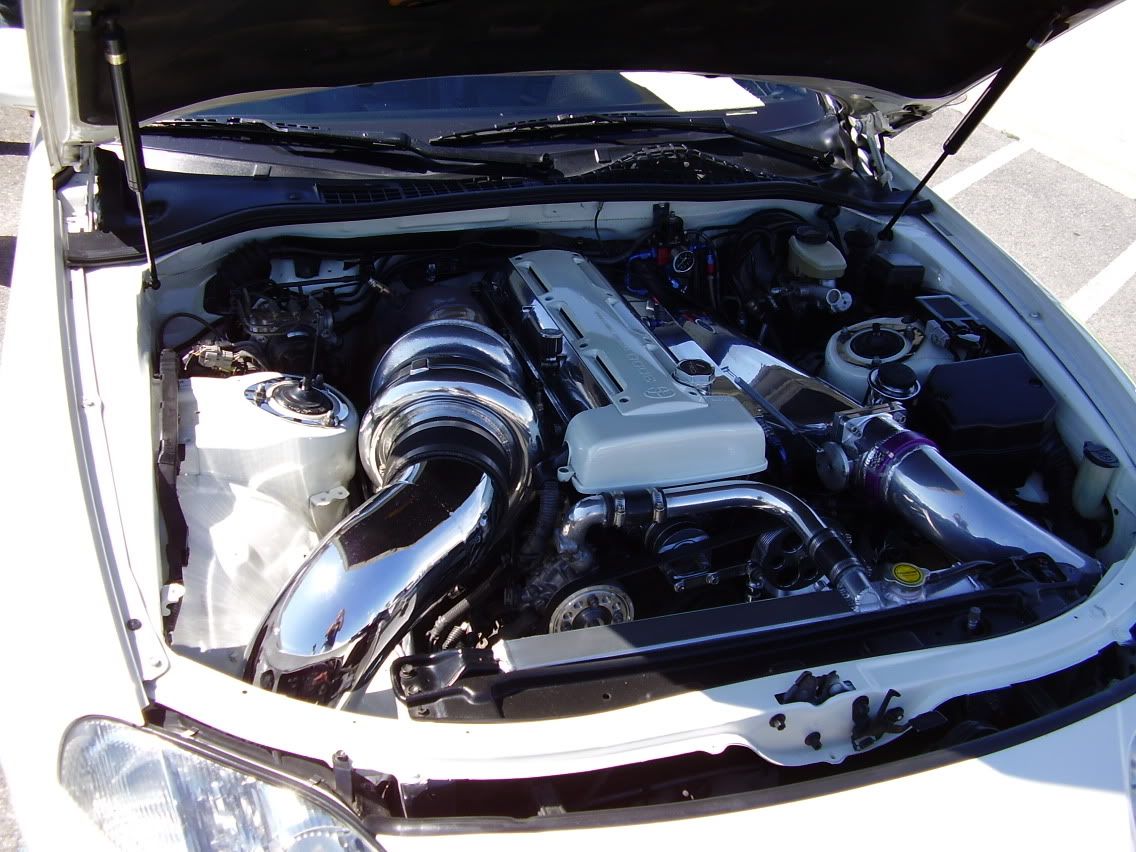 $49,000 Firm