(08-10) GRB Impreza "STI Only" - Intercooler Splitter <-- Subtle Solutions
* LIMITED EDITION *
GROUP BUY:
(2008-2010) Impreza GRB (STI Specific) - Intercooler Splitter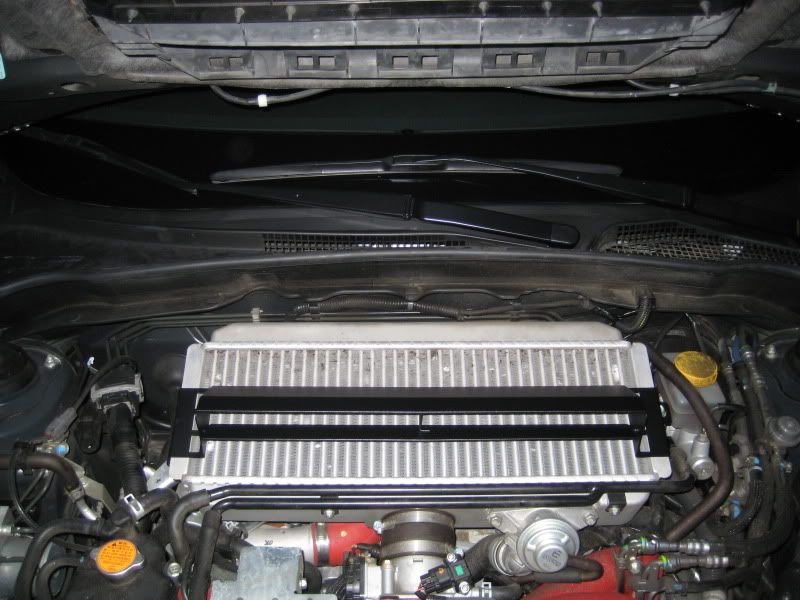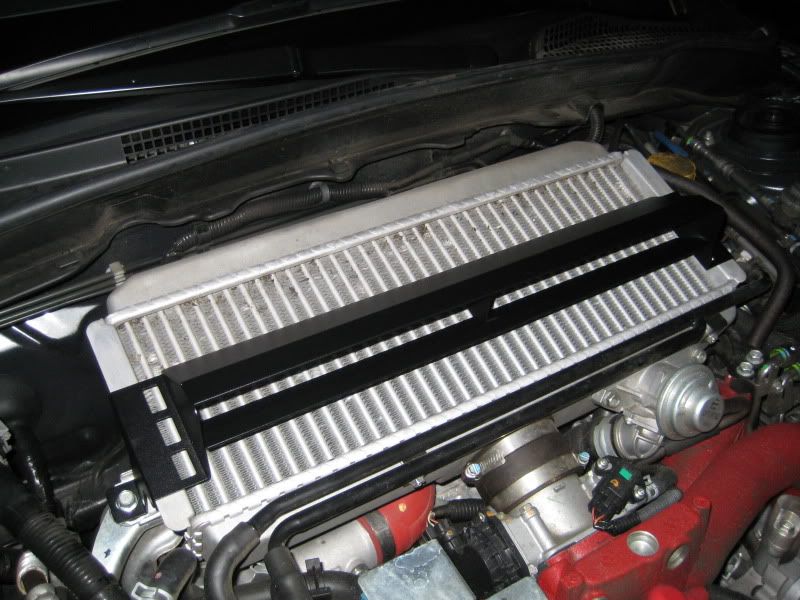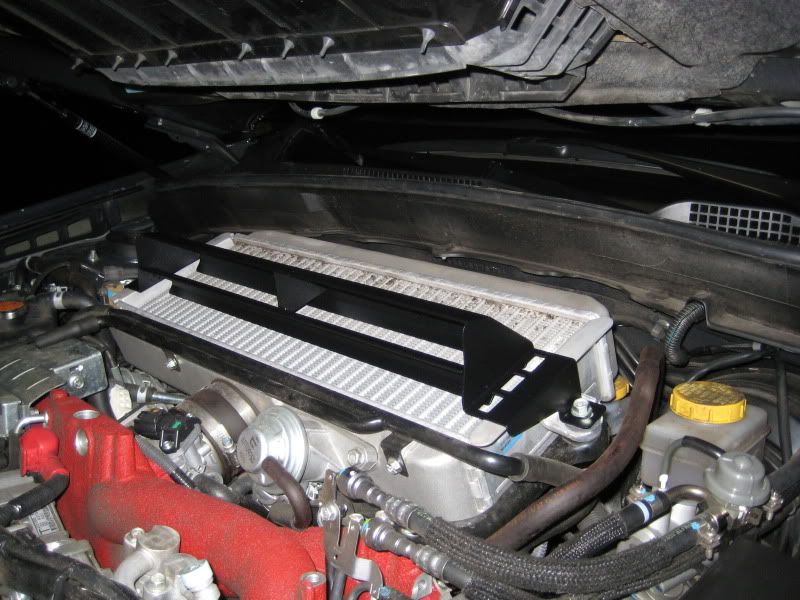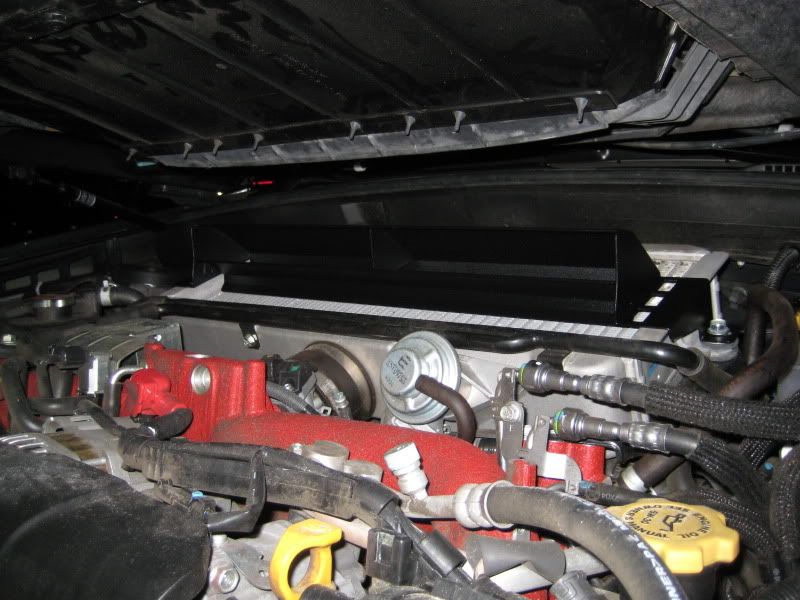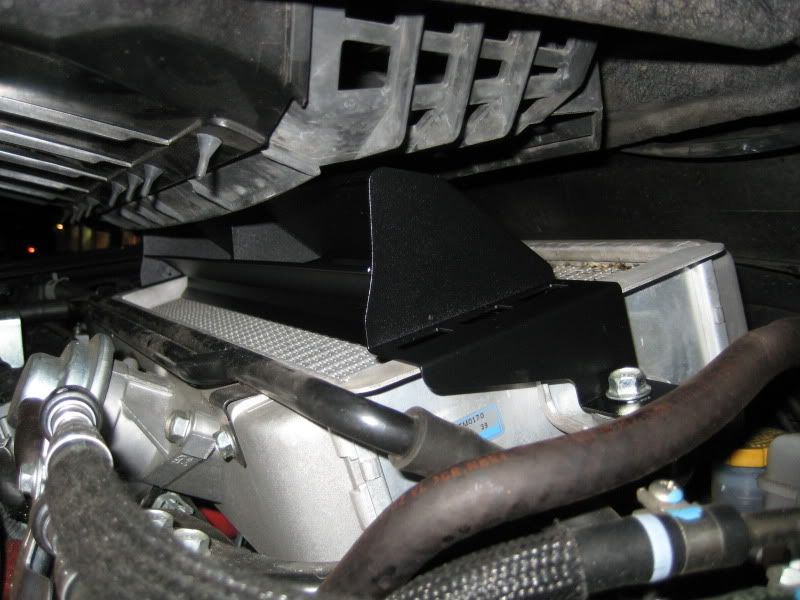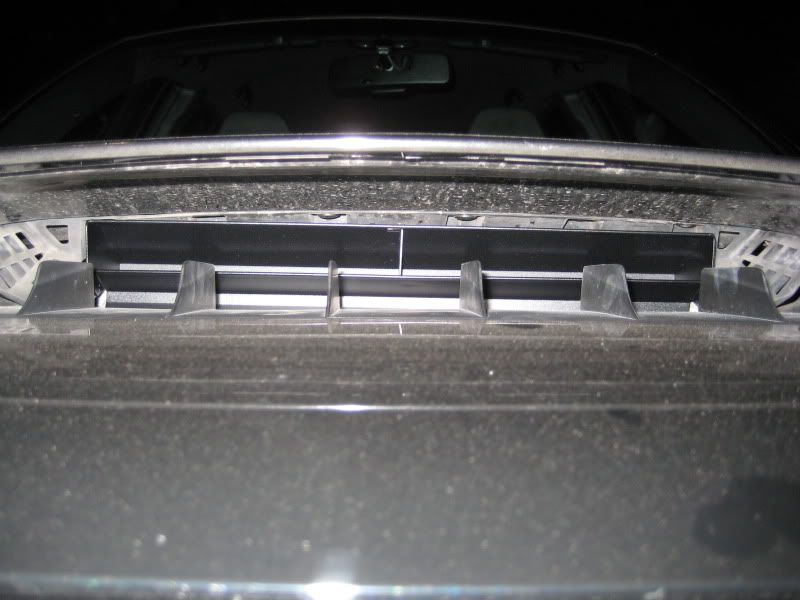 This product is very limited. We only produced 20 of these and wanted to offer them at a great price for the first 20 buyers.

Save $35.00 OFF the MSRP price!
*** These are "in-stock" and will ship out as soon as you submit payment through our website.
What is it?
Subtle Solutions:

(08-10) Impreza (STI Specific) - Intercooler Splitter

was designed to help divert air traveling through the integrated hoodscoop evenly over the top of the Stock "STI" TMIC (will also fit some aftermarket Intercoolers). This splitter mounts directly on top of your TMIC using the (2) M8 stock mounting bols. The splitter divides the entering air into 3 equal sections and allows for optimum flow onto the intercooler.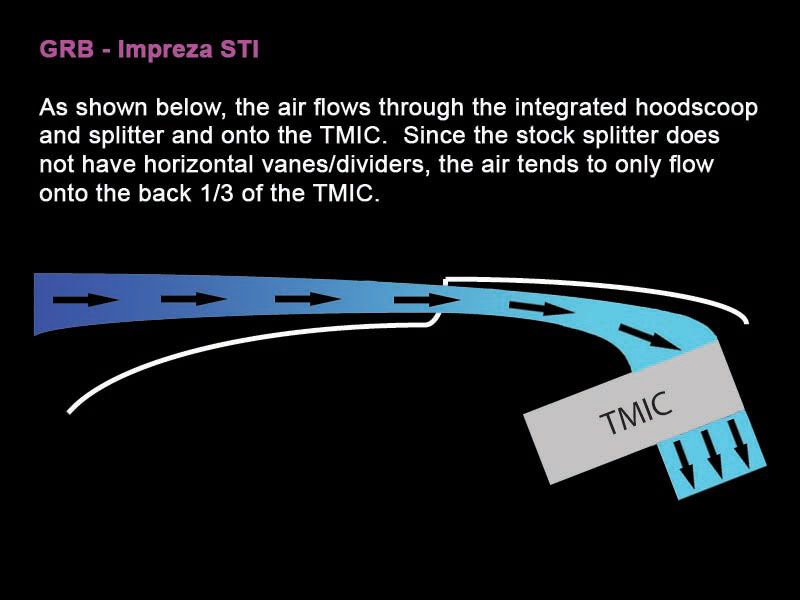 More information...
Your intercooler acts like a radiator and cools down the heated air coming out of your turbocharger right before it enters your engine. And like a radiator, the intercooler depends on a constant flow of outside air from your hood scoop at its surface to keep the intake temperatures lower.
Colder air is denser than hot air, and can be compressed more efficiently, resulting in more power and less detonation. If you have ever pulled over after a spirited drive and felt your intercooler, you would notice that it can get pretty hot. This is partly due to the ineffective design of the factory metal splitter inside your hood scoop. With the way the factory splitter is designed, air entering through the hood scoop is only directed over about 50% of the intercooler's surface area.
The Intercooler Splitter has specially angled fins that rise into your hood scoop. These fins collect incoming air and disperse it evenly over the entire surface area of your intercooler, dramatically increasing intercooler efficiency. This increase in intercooler efficiency will result in lower intake temperatures, and more power! The improvements seen make this a perfect upgrade, even for a car with a factory intercooler and hood scoop.
Unlike most other companies in the industry, all of our products are designed, engineered, and manufactured in the USA!
Specs:
- CAD designed
- CNC Pressed
- CNC Laser Cut
- 6061 Aluminum
- Stainless Steel hardware
- Made in USA
Designed to fit:
- (08-10) Stock and Aftermarket "STI" TMIC's
- (08-10) Impreza STI Hood (may fit some aftermarket hoods)
What's included in package???
1. 6061 Aluminum Spot Welded Assembly: Powder Coated (Black)
2. Mounting hardware (stainless)
3. Rubber Pads w/ 3M adhesive backing
4. STICKERS!
POWDER COATING:
This product will be powder coated - Textured Black
Shipping Info:
Free Shipping (U.S. Lower 48) using UPS Ground Service.
***Please email us at: [email protected] if you live outside of the (U.S. Lower 48) and would like a quote for shipping to your location.
Pricing Breakdown:
MSRP =
$250
(Free Shipping)
Group Buy =
$215
(Free Shipping) ----->
$35.00
SAVINGS!
Note: Sales Tax will be applied (8.75%) to all California customers purchasing this product online.
Payment Information:
Please visit our website (

www.subtle-solutions.com

) to submit your Group Buy payment.
*** Group Buy link and info. will be posted in the next couple of days on our website.
Buyers List:
1.
2.
3.
4.
5.
6.
7.
8.
9.
10.
11.
12.
13.
14.
15.
16.
17.
18.
19.
20
.