Updated 10/10/13:
So contrary to what I posted initially I never pulled the trigger on the engine build. I'm about to put my first 3k on the odometer and it got me thinking about which direction I really want to go with the car. Recently I've been noticing some things that are really setting off my OCD, and even though I still love everything about the car, at certain times all those little imperfections make me almost want to sell it. So I'm going in another direction, and I've got to be honest, I feel a lot better than I did when I was going to drop 20k on the engine alone.
The car is going to get torn down and built up from the ground. I plan to part out what I don't want to keep and replace or upgrade what I do. I still haven't found an adequate garage to store the car, but until I do I'm filling up the bank with all my extra pennies. As of now I'm good for at least 1200-1500 a month which should give me a decent head start when I finally secure the garage.
As of now, I'm giving myself a year and a half at least, definitely more if I buy a house right in the middle of the build (kind of expecting this), but to be honest I feel that the build itself and the documentation I plan on doing for this thread will be more than worth it in the end. I'll be buying a standard run-of-the-mill cargo van to haul parts and be my daily driver while the car is under construction.
Here's a list of all my current nitpicks, and what I'm going to do to fix them:
Problem: Paint
Solution: Even though the paint isn't awful, it does show it's age when the light hits it. The plan is to repaint the entire car black again, but with some added flake (probably using BASF paints). The engine bay will be painted a high gloss white. Before paint I have to decide if I want flares or not, how much I'm going to tuck and/or shave the engine bay, and if I'm going to go wingless.
Problem: Rear Diff
Solution: The rear differential binds when turning in reverse, but only with the clutch engaged. I figure I'll remove it when I pull the engine and send them both to get rebuilt.
Problem: Rear Suspension
Solution: I don't know if the top mount is busted or what, but I had a mechanic check the rear mounts and he said the only thing he found was the bolts were loose. He tightened them but the noise came back. I tried tightening them as well, but it's still there, so I'm just going to replace them with full coilovers, as well as sways and endlinks. Also, I'll be pulling everything out of the trunk (including I/C sprayer bottle), in case something back there is to blame.
Problem: Interior Noises
Solution: Look, I understand the car is almost 7 years old now, but there's nothing more annoying to me than a buzzing, rattling, clunking interior. The plan is to reupholster in classy black suede, black carpet, Status racing buckets with Takata harnesses fitted to the crossbar of a full roll cage (painted gloss white to match the engine bay), Dynamat on the doors, authentic S204 satin black trim panels, replace every plastic rivet and 3M double-sided tape everything else. Top that off with Defi's in a dash pod, and possibly a suede wrapped steering wheel with quick release. Oh yeah, and a Flossy Heavyweight shift knob, for swag.
Problem: Rims
Solution: The TE37s are definitely love/hate for me. They look awesome at certain angles, and then they look straight boring at other angles. I need rollers with a phat lip. So I'm swapping them out for Work Meister S1 3-Piece rims with a white face, 18x9/9.5, and a set of tires to be determined later. Also, I'll be getting some of those sweet Project Kics lug nuts as well. While I'm switching out the rims, I'll also be swapping the Brembo blanks for Girodiscs front and rear, Hawk HPS pads, as well as running stainless brake lines and ATE Suberblue fluid.
Problem: The Outside
Solution: Granted, the fresh paint will definitely breathe some new life into the car. I only want to paint it once though, so I have to decide what goes on the exterior first. Ganador mirrors are a must, but beyond that I can't really be sure what goes on and what doesn't. Initially I was gunning for the APR carbon lip and rear diffuser (I love the subtle look of the APR rear), but I'm not sure they will get the job done anymore. Honestly, if I ever found an MSport D1 kit for sale in the states I would snap it up in a heartbeat, no questions asked. But the rarity factor keeps me from getting my hopes up. So for now, exterior mods are ???
Problem: Power
Solution: This was the initial plan of attack. Build a street beast that could take on all who dared to face me. 500whp daily driven. I still plan on getting my motor built, but to keep the labor costs to a minimum, I plan on pulling the engine and doing the disassembly myself. I'll be taking the case halves and heads to R/T Tuning. The Subaru guy there is Andy Brahy, apparently he's got building EJ motors down to a science. I'll have them check my rear diff as well. As for glitzing up the engine bay, if you can see in when the hood opens, it'll probably be chrome or white powdercoat, done by Liquid Powder Coats in PA. I've heard nothing but good things about ETS, so I'm going to run their rotated kit with a Precision 6266 V-Band turbo, as well as their equal length header. Obviously there will be appropriate supporting mods as well, but as I do more research the list keeps changing, so I'm not setting anything in stone yet. I'm pretty sure I'll be using a Stage 3 Competition Clutch with Competition flywheel, and I might even run Rallispec's long 5th and 6th gears in the transmission.
Then add the random BS like a Subaru Pig sticker on the window, the JDM red hazard button, and all the little bits and pieces I forgot about initially, and I'll be ready to hit the streets, and the shows. Which is all I ever really wanted. A fully functional car where everything makes sense and fits together perfectly, and can also put down some respectable power at the wheels.
So stay tuned...it's going to be a long ride.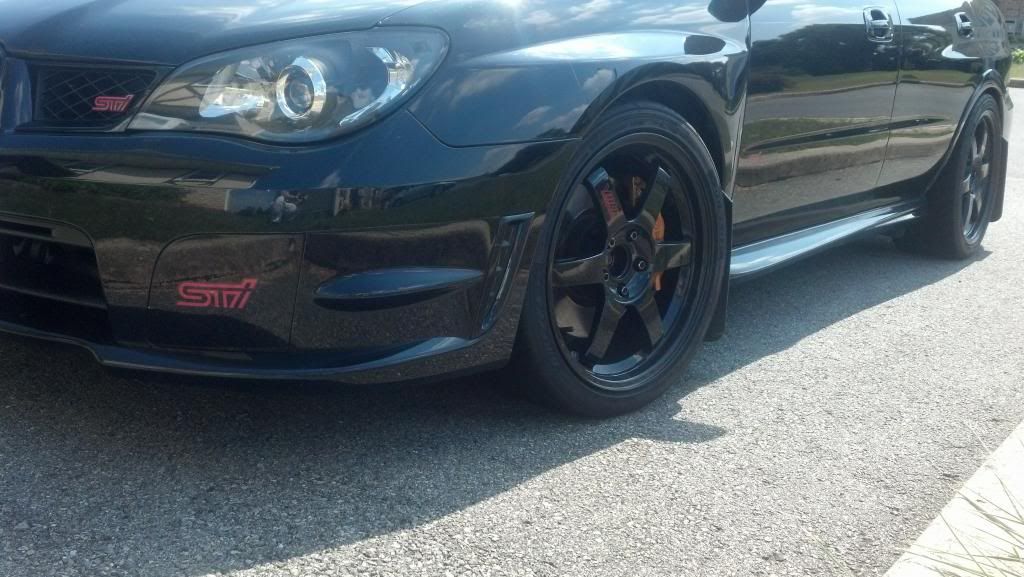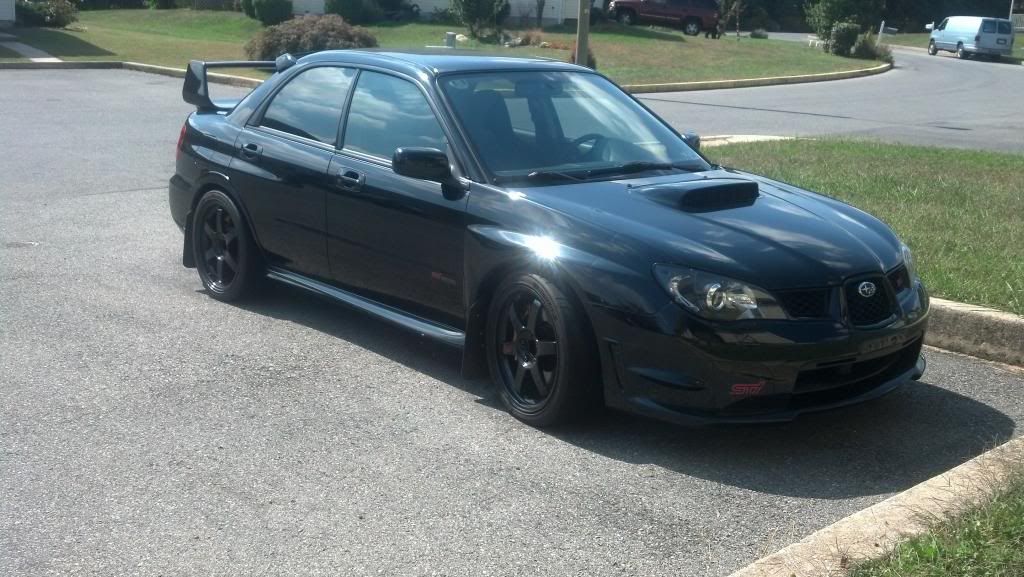 Taillights: