Hello Everyone!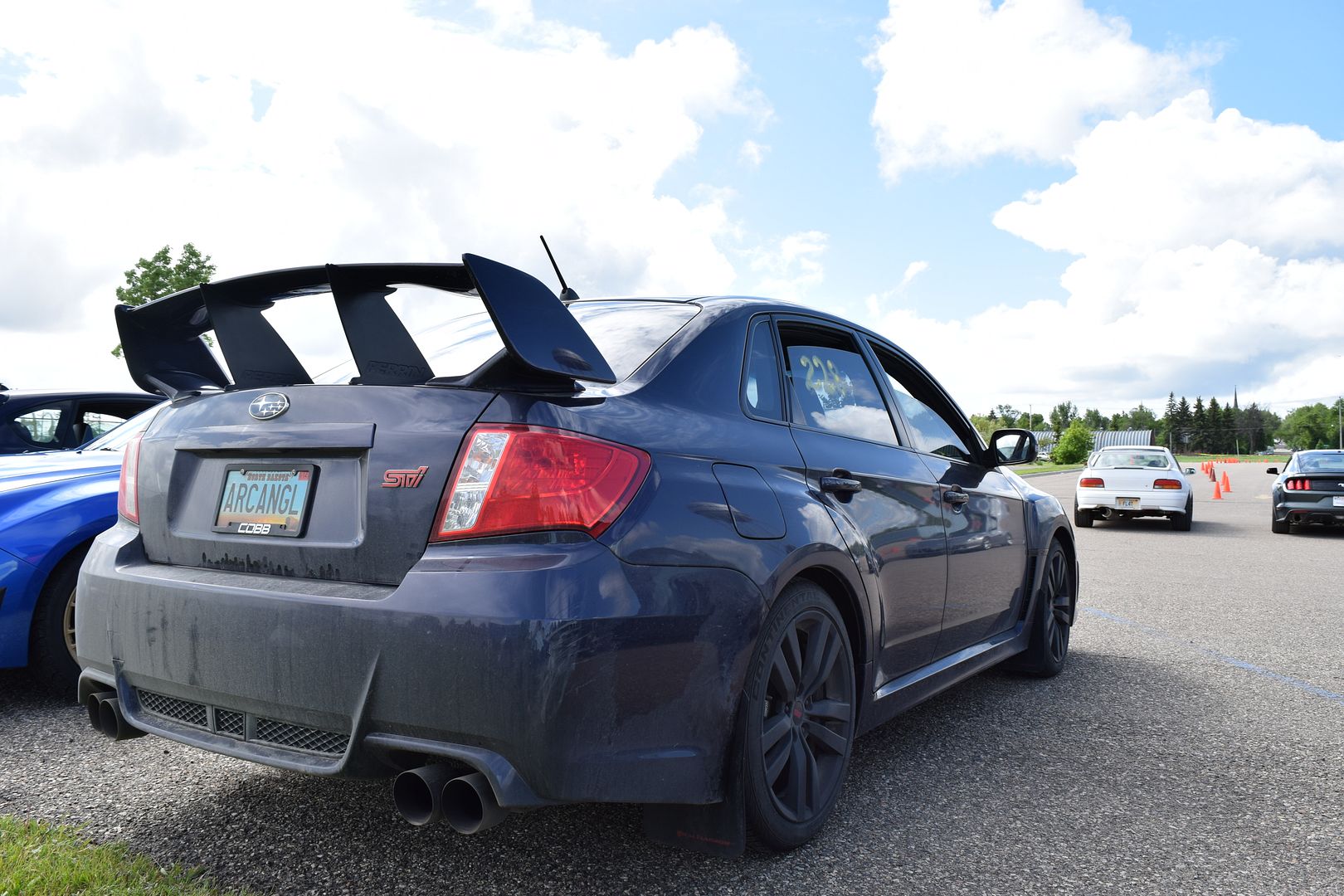 Ive been on this forum for a long while now and just getting around to making my journal.
Consolidated Mod List to make things easy.
Engine/Drivetrain:
Accessport V3
Cobb SF Intake
Cobb catted Downpipe
IAG AOS
Grimmspeed EBCS
Dom 1.5 XTR
IAG TGV Deletes
Nameless Phonetic Spacers
Cobb 1000cc Injectors
Air Pump Delete
Cobb Flex Fuel
Aem 320 LPH fuel pump
Aem Wideband
Nameless Axel-back 5in
Perrin Pitchstop mount
Perrin Transmititon mount
Perrin Rear Diff Lockdown kit
Whiteline positive shift kit
Aesthetics
Led High beams
6000K HID Headlights
LED Interior lighting
LED Licence plate lights
Perrin Wing Stiffies
Where to begin. I bought my 2013 STI in Plasma Blue Pearl brand new. I picked it up in decemebr 2012 and its been a heck of a journey. Ill summarized the high points up until a few months ago.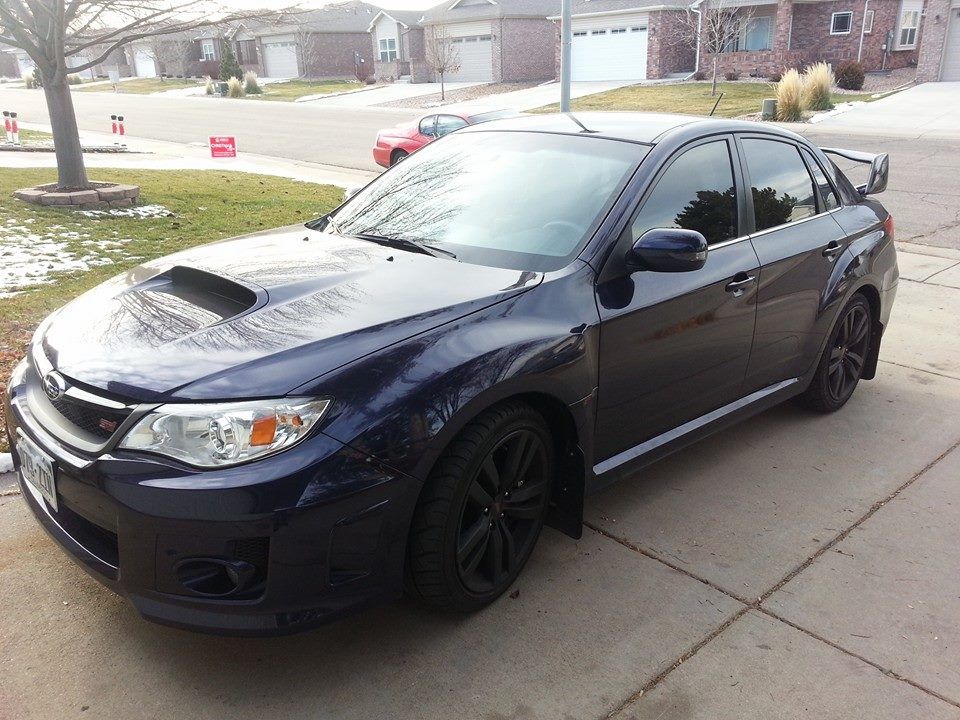 - Dec 2012 Bought here brand new
- First mod was a grimmspeed AOS in an attempt to fight off ringlands
- At 4K miles bought my first accessport (V2) and flashed stage 1 which was a heck of an upgrade compared to the stock tune.
- Moved from Colorado to California for work and went stage 2(Cobb intake, downpipe and custom tune) at Cobb tuning Socal as well as installed Nameless 5in axel back muffler.
- Moved to North Dakota again for work and ended up getting an E-tune from Eric at Torqued Performance to take advantage of slightly better gas as well as put in a block heater to combat the frigid cold up here.
- After that i added a few things here and there such as Perin pitch stop mount, Perrin transmission brace, whiteline positive shift kit, Perin rear diff lockdown kit, Grimmspeed EBCS, LED highbeams, 6000K headlights, Perrin wing stiffies, and IAG AOS.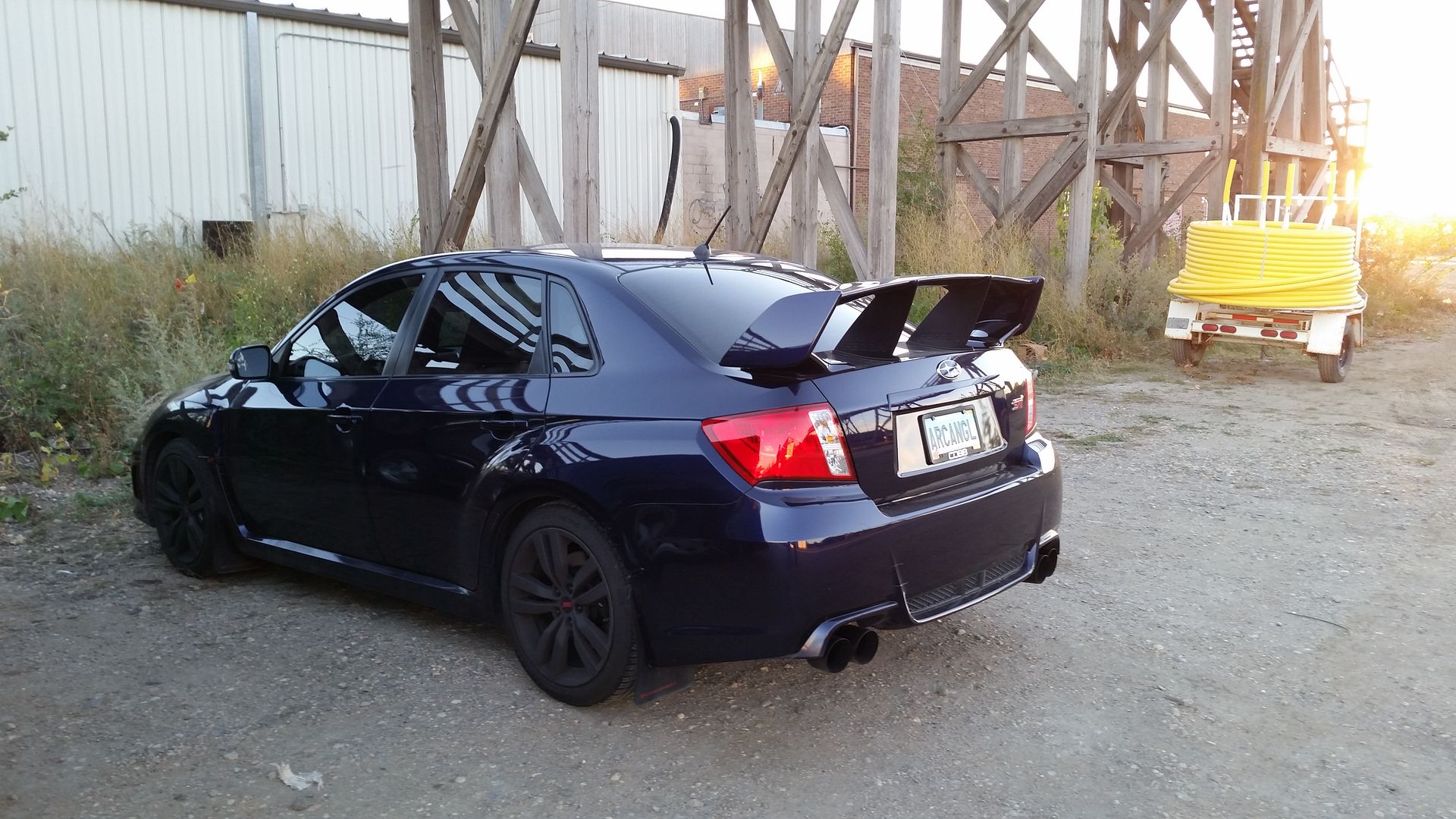 The car was running great and after a while of saving up some money i decided to go for some headers. I went with the Tomie UEL headers(yeah i know but i love the rumble way to much) with DEI heatwrap and installed an AEM wideband and AEM 320LPH fuel pump. Got it retuned and running right and loving life.
Thats when everything turned south. No it wasnt ringlands or bearing failure it was good ol fashion human stupidity. While cleaning an reoiling my Cobb intake i accidentally left a shop towel in the intake when i put everything back together. As you can imagine the car did not like this and after stopping half a mile down the road i took the intercooler off and oil came pouring out. My heart sank and feared i blew the turbo.
At that point i said screw it and ordered a dom 1.5 xtr, cobb 1000cc injectors, TGV deletes, and phonetic spacers. It took me a while but i got everything on the car( after taking off the stock turbo i think it may be ok since theres no shaft play and and spins free so i may have bought the dom for nothing but oh well) and after paying for another tune got her back on the road.
However even though it was finally derivable i kept running into problems. Even though i had a bigger turbo on her she wasnt making any more power than the previous setup and kept knocking the whole time during the tuning process. My tuner had to turn down the timing and boost to the point that i was running wastegate pressure and only 13 degrees of advance at redline. Obviously i was a little disappointed after spending so much money and after talking to my tuner we decided that quality of the gas up here (91 octane) was the issue and after talking to some locals they all said the gas up here was crap.
So at that point i decided to go e85 and ordered the cobb flex fuel kit. The instillation was easy and as soon as i got a little e85 in the tank the car finally roared to life. Holy cow the combo of the e85 and the dom is unreal not to mention the flexibility of the flex fuel tune allows me to put whatever i want in the tank. Now she pulls like a train even though my tuner kept it conservative as per my request since im still on the stock block.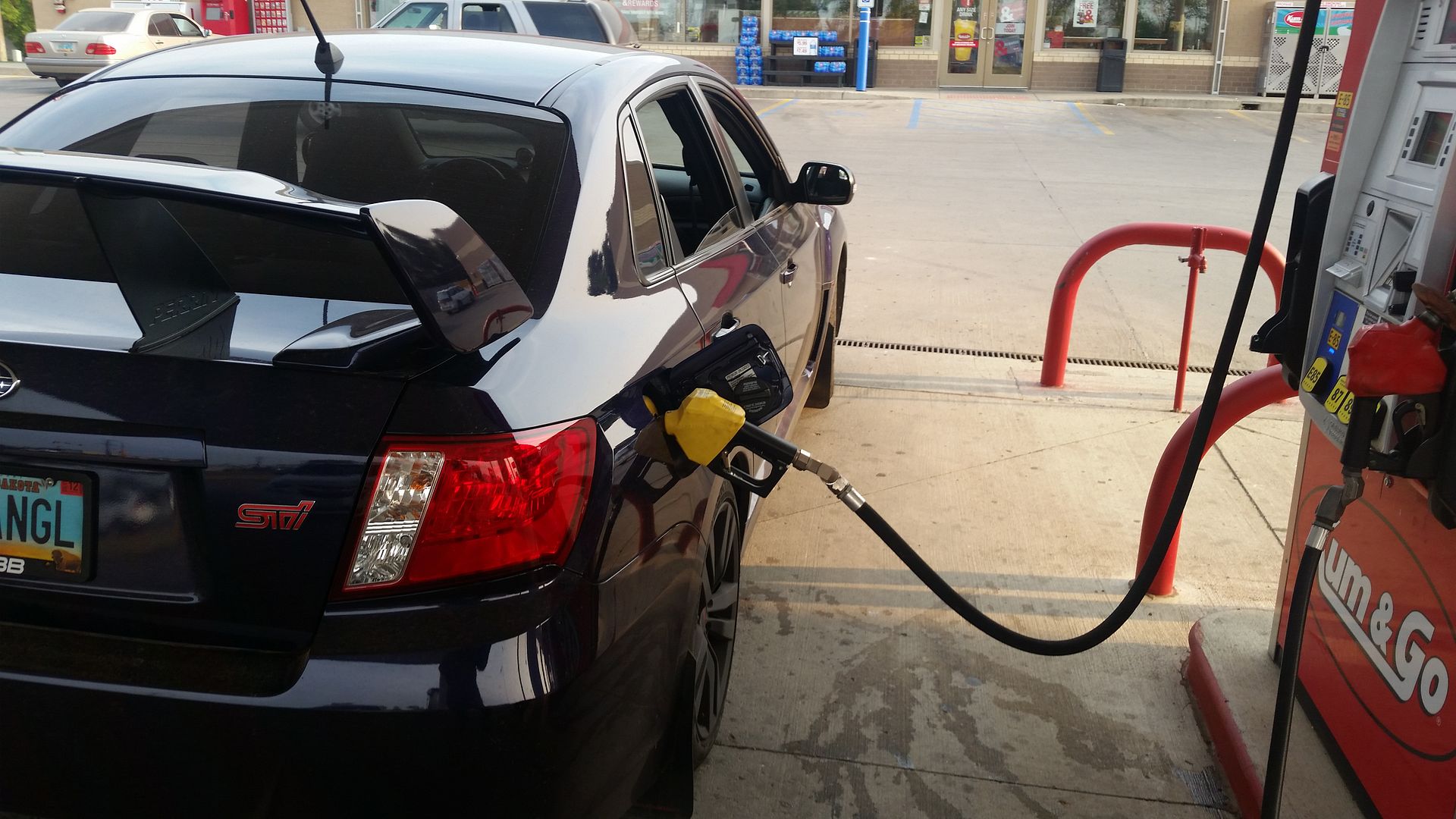 Well that about bring it up till now. I plan on keeping this journal up to date and adding more pictures as i go. Thanks for reading my story!