I ended up pressure testing the coolant system and my radiator was seeping. I got another one locally and went for a test drive. I found the source of the oil leak. It was a minor gap in the sealant for the valve cover.
Here's where the bad news comes in. When I got back from the test drive, I saw smoke from the exhaust. I let it cool down and opened the coolant reservoir and it was bubbling after I started it up and the oil level was high and runny. So, once again, I pulled the engine and took the heads off. I went ahead and replaced the head gaskets again but when I pulled the second head... I saw a gouge in the mating surface where the fire ring is. I had to take it to a local machine shop to fill it and resurface the head.
Got the heads back on and just haven't had ANY motivation to get it back together since I've been waiting to get my title from the CA DMV for 2 weeks now. I don't need to get it inspected but I need the title to get it registered which will come with a 1 year inspection. I did however repaint my engine bay. It's not a perfect match but it sure looks better than it did all scraped up and bare metal since fuel hit the paint and ate it away.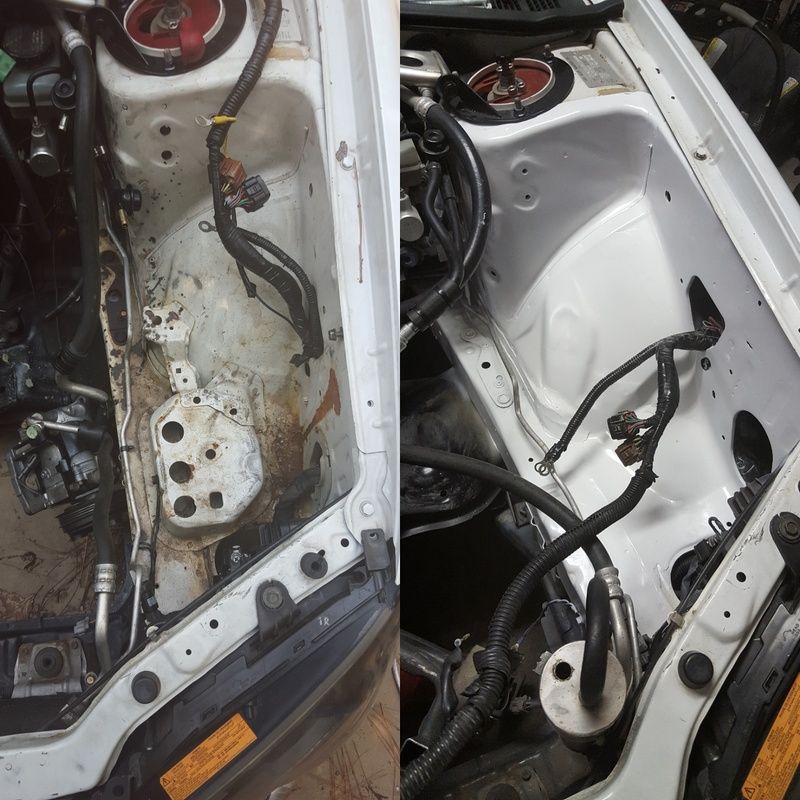 I'm now on assignment to Ft. Riley, KS which is an hour from 2 different regions for autoX and one of those hosting events at Heartland Park which I would absolutely love to join NASA in some HPDE.